You have probably been waiting for a long time to have your home remodeled. There were many plans and you have finally made up your mind and you know precisely what you want. However, the question you should answer now is whether you should move out during your Coconut Grove home renovation. There are many pros and cons and we are going to help you make a final decision. Take all of the factors into consideration and this will help you make a good plan.
Are you going to have your entire household renovated?
The first thing you should think about is which areas of your home you will have renovated. If the professionals are going to remodel just two or three rooms, you may not have to relocate. Yes, it can be quite a challenge living in your home during that period, but it will probably be a simpler thing to do.
However, if you are having your entire home renovated, you should definitely consider finding a new, temporary home. Otherwise, you will have to literally move from one room to another during a certain period of time. This is not only physically but also mentally demanding. So, let Coconut Grove movers give you a helping hand and start making your life easier.
If you have kids, move out during your Coconut Grove home renovation
Living a regular life with small kids is challenging. Imagine how it would be if you stayed in your home during the renovation. First of all, you will have to follow each step of your kids. This is going to be quite demanding because you will be required elsewhere at times. In addition to this, your kids can easily get injured. There will be many tools and machines and this is far from being a safe area for kids. So, if you are in a situation of this kind, avoid losing your nerves and your time. Pack the essentials and find a new place to stay until the renovation is over. As a matter of fact, you can always count on some of the most reliable movers Miami offer to help you relocate.
It will not be possible for you to use everything the way you are used to
Another thing you should bear in mind is that not all of the rooms in your home are going to be accessible. Also, there are some parts of your home that you will not be in a position to use for some time. For example, just imagine what is going to happen once the professionals start to renovate your kitchen and your bathroom. You will not have a chance to use them and these areas are of vital importance for people living in that home.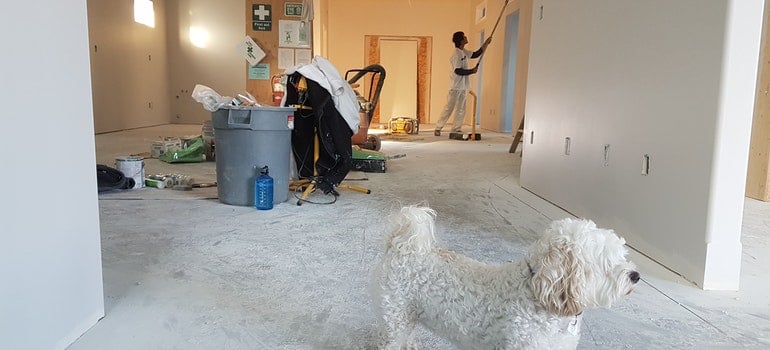 So, avoid putting yourself and your entire family in this position. Get in touch with Florida movers once you find a new place to stay until your home gets improved. Of course, you will have a chance to come and see everything you want, but it will be much easier not to live there for a while.
If you need silence, you will not find it in your home
Once the drill starts working, everything changes. It turns your entire home upside down literally and metaphorically. In case you are disturbed when a neighbor of yours is remodeling their home, imagine how you would feel in your own home. If it happens that you are doing a job that requires some or total silence, you will not be able to work in your home once the renovating process starts. So, start planning your residential relocation and stay in that temporary home until everything is over. There is no need to go through stressful situations when you can find a great solution. You will be happy and the professionals that are renovating your home are going to finish their job sooner.
Even though it sounds strange, you will get to save some money if you move
You are probably thinking that relocating, even temporary, will be an additional cost. However, if you think about that it will be highly likely that the renovation process stretches out, it will be quite the contrary. If you decide to move for a short period of time, there will be fewer hours on site for the professionals. In addition to this, it will also be a good idea to store some of your items. Especially when large and bulky ones are in question.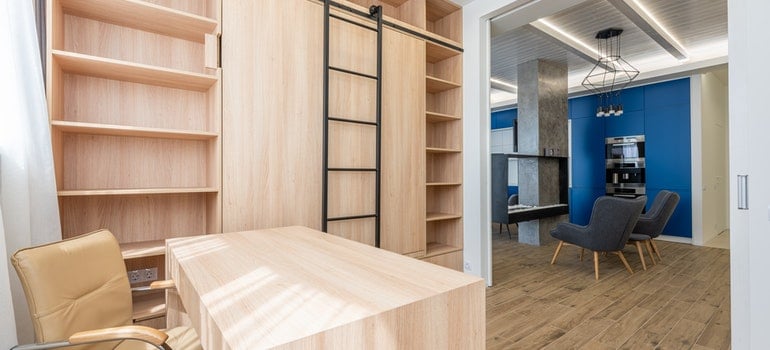 One of the best storage Miami has to offer is available to you. Your items are going to be safe here and you will bring them back to your renovated home in perfect condition. As you can see, there is a great solution for every situation. Just make sure you think thoroughly about every detail and you will organize everything.
All in all, if you decide to move out during your Coconut Grove home renovation, you will not make a mistake. Of course, there will be no need to go far away. Relocate locally in Coconut Grove and you will have a chance to supervise the work on your home. You will have a team of professionals by your side and you will have nothing to worry about. So, find a new place to stay before the process of renovation begins. In this way, you will avoid stressful situations and everything will end without delay. There will be no disruptions in your schedule – you will have a chance to keep doing your job and do the errands regularly.