There are just some things that we do not think of when preparing for a move. We are all concentrated on packing and cleaning processes, that somehow we forget maybe the most important thing t do. And that is to change our address. In order to avoid making this kind of mistake, we have decided to give you a simple change of address checklist after moving from Miami to California. But when it comes to the packing and other services you are in need of, make sure you hire one of the best moving companies, City Movers.
Who do you need to notify when changing the address?
There is a list of places and people you need to notify about changing your address. And these names and companies should be written on the top of your change of address checklist:
The post office,
Social Security Administration,
tax agencies
gas and electric,
utilities like phone, cable, and internet providers,
homeowners,
renters insurance,
your bank and credit card company,
subscription services, and the last but not the least,
people – friends, family, employees, business associates.
All of these people and places need to be notified on time. There are multiple reasons for it. But do not worry, you will have time to do it all while you are in the middle of your packing process, getting ready for moving from Miami to California.
Notify the post office is on the top of the change of address checklist after moving from Miami to California
This way you will get mail sent to your new address. If you somehow forget to do this, none will know where you currently live. If you want to get all of your mail, make sure that before you hire Miami moving services you have notified the post office. Thanks to the world of the internet and computers, you might be able to change it online. Just be sure that you have entered all the right letters and digits. One more important detail. Check the entire family. Do not think that they will assume that the whole family is moving. You need to enter the name of each member of the family.
Notifying the tax agencies is one of the primary stuff in the change of address checklist after moving from Miami to California
You can do it in several ways. You can call them and give them your full name, date of birth, and social security number. After that, you provide them with the old and the new address. You can always send the official written statement to IRS. OR you can download Form 8822 and complete it. If you think that you will not have time to do this while long distance movers Miami offers are relocating you, you can always change it on your tax return.
Gas, electric, and utility
This is something that might be on the top of the list. Because you are supposed to do it the moment you bring the decision to relocate. The reason for this is that you do not want to be without heat or electricity in your new home on your first day or night.
When it comes to the phone, cable, and internet, you need to terminate services with your current providers. Or you can transfer their services to your new address. The person you are buying or renting hoe from should be able to know how to help you out with this. All of this should be able to be done online. But if somehow you are not capable of it, you can always contact the provider and settle everything up over one phone call.
When it comes to the other utilities, it depends on which one you are using and having. It can be the water department, sewer utility company, etc. Once again, a realtor or a property manager should be able to help you out with all of this. They should be the ones knowing what kind of utility you had on your old property or in your old home.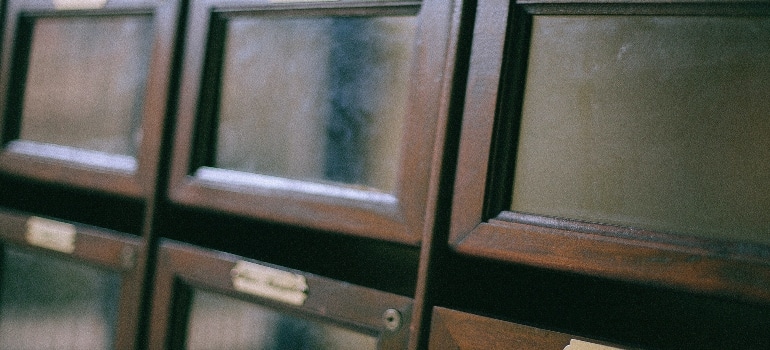 The change of address checklist after moving from Miami to California requires you to inform the bank and the credit card company
This is very clear. If you want to get information about your bank account, statement, and new cards, the bank should have your new address. It is usually able to be done online, just by editing your profile. However, make sure you pay extra attention to some hidden taxes while doing this.
Do not forget people!
Think about everyone who needs to know that you will be changing your address. Those are not just family, friends, and relatives. Make sure that your employees and business associates are introduced and notified of your newly changed address. This way there will be no problem with you getting any important documents or letters from family. Just make sure that you have informed them o time. Many companies or partners usually take time to settle new addresses the partners.
What will moving from Miami to California bring you?
Moving from Miami to California will bring you some of the nicest weather forecasts you have ever seen. Besides that, the education is on a higher level considering the fact that ere are some of the best public and private schools. If you still somehow find it hard to leave Miami, think about so many wonderful activities and attractions you can see in California. It will really give you a sense of a whole year's vacation.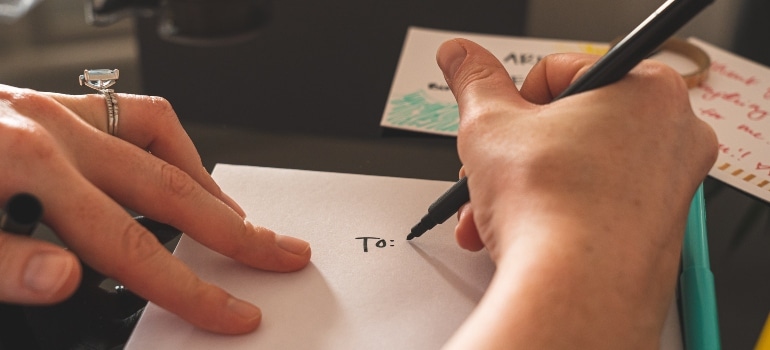 All of these can really take your time. It will be much easier if you could deal with any of these without some obstacles. But you need to have in your mind that there is no job or task that can be done without obstacles. That is why creating this change of address checklist after moving from Miami to Califonia is crucial. Even when you have stunk in some parts, you can always have it to remind you what needs to be done next.