Moving is a stressful period of life. The average American moves around 12 times during their lifetime, and every relocation is different. Deciding to move is a big life decision. In addition, it takes time and courage to prepare for it as this is a time-consuming action. Florida is one of the most popular states to live in. Next to Miami, Hallandale Beach is one of the most popular tourist resorts and residential areas. Apart from thorough preparation, you will also need to book City Movers to make this relocation successful. Many things can go wrong if you happen to do everything on your own. Therefore, we give you moving tips to help you prepare for relocation to Hallandale Beach.
Get to know your future hometown
Since you have chosen Hallandale Beach to be your new home, it is necessary to get to know the place as much as possible. Hallandale Beach is one of the most desirable destinations to move to. You will have the chance to live among 40,000 residents that come from diverse cultures. There is a strong influence on the Mexican and Puerto Rican cultures. Before you hire local movers, you need to know that living costs here are around the national average. To rent a home here, you will need circa $1,700 per month. The median home price is circa $210,700. Residents of Hallandale Beach earn circa $39,319. According to some statistics, this suburb is the 57th most desirable place for young professionals, families with children, and those who plan to retire. Also, the crime rate is low, which is why many choose it as their new home.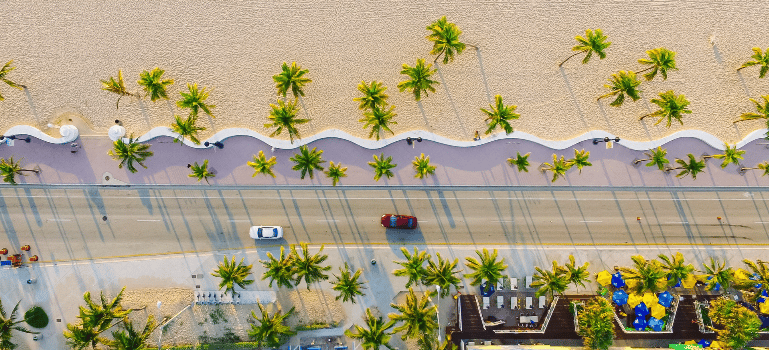 Thoroughly plan your move to Hallandale Beach
Moving is not an easy task and often takes a lot of detail regarding preparation. Planning is important for several different reasons. Since moving includes many steps on the way, writing a plan will help you not to miss anything. If you fail to do some vital tasks, it can endanger the whole moving procedure. Therefore, before opting for moving services Hallandale Beach FL, take your time and create a spreadsheet with all the details about your move. If you are unsure what steps to include, you can always consult with your movers since they have a lot of experience. Usually,  the most important steps to include are:
Hiring movers
Decluttering
Getting packing supplies
Packing
Set up a moving budget before you prepare for relocation to Hallandale Beach
If you do not make a firm moving plan, moving can cost you a lot. The first thing you need to find out is how much your movers will charge you for the whole process. Before you contact a moving company, you must know what you wish and need from the relocation. Then, contact a reliable moving company and present them with your moving plan. In this case, a company representative needs to visit your home and make an inventory list. Then, they will present you with a precise moving quote that will quarantine the final cost of your move. Check with your movers if they will also provide packing services and supplies and insurance coverage. Your movers need to tell you if they plan to split the shipment into two moving trucks to provide additional safety for your possessions.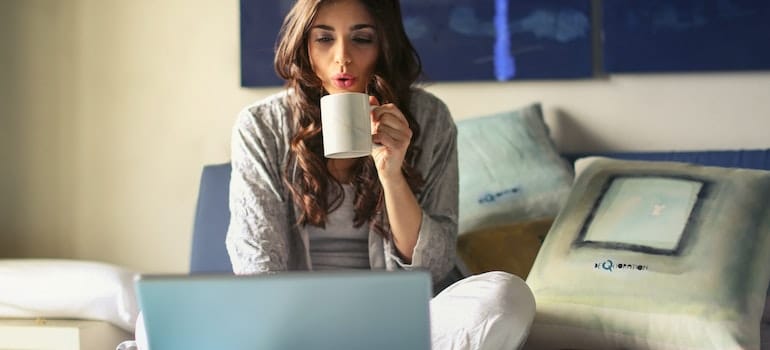 What is the best time to set up a moving date?
The moving date is one of the most important things you need to decide on. The busiest moving season starts from early May to early October. In Florida, it can last even longer because of the nice weather. For this reason, it would be necessary to call and book local movers Hallandale Beach at least a month or two before the desired moving date. Your movers will inform you about the free moving slots that they have. In addition, if you wish to save some money on your relocation, try to set up a moving date for the middle of the month. Moving during this time is cheaper. Also, you will pay only half the rent and utility services if you leave your old home in the mid-month. It is less expensive if you move during the week instead of the weekend.
Prepare for relocation to Hallandale Beach
There are many important steps to take to fulfill all the necessary tasks regarding your relocation. One of the actions you need to take is to prepare your new home and office before the arrival of your goods. People forget to take this step. However, it would be much easier to set things up if you go and check your new house and apartment before your move. In addition, try to get blueprints of your new home or office. Once commercial movers Hallandale Beach bring the boxes with your stuff, you will have your office and home ready to set up. Therefore, take a weekend and go clean your new spaces. Make sure to through away all the unnecessary items so you can put things in their place more easily. Even if you plan on doing everything as fast as possible, it is still advisable to take some breaks in between moving tasks.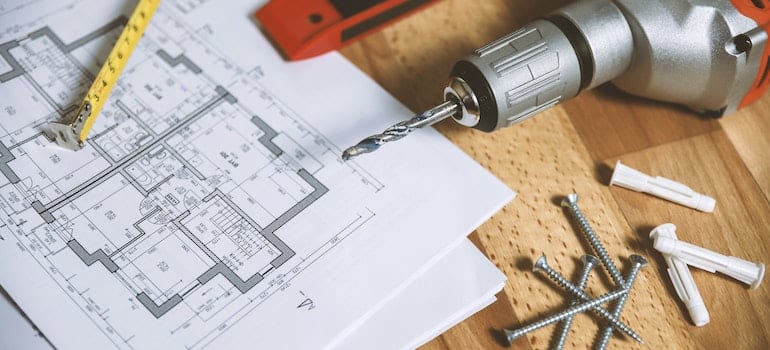 Start with decluttering
Over the years, you have probably collected many things in your home. When you begin to prepare for relocation to Hallandale Beach, you will realize how much of everything you have gathered. One of the crucial steps in preparation for packing is not to pack everything you have, since your long distance movers Hallandale Beach will need to handle many boxes. Think about the financial side of it as well. Why would you pay more to transport some furniture that may not fit into your new space? For that reason, check the measures and blueprints and try to visualize your new home. Anything from furniture, appliances, clothes, or tools you may not need is better to sell or donate to someone in need. You will have a lighter moving load. Plus, this will help you with savings, since you will pay less for transportation.
Prepare for relocation to Hallandale Beach and get packing supplies
Another very significant thing to do before you finally start packing is to get as much packing material as possible. You do not want to end up realizing that you are missing some crucial boxes in the middle of the packing. Take a piece of paper, and go once again through the items you prepared for packing. Write approximately how many boxes you need of different sizes, materials, and shapes. Remember that you can save on packing supplies as well. You can also check where you can get free moving boxes. Also, the boxes should be of different materials so you can provide better protection for your goods. Apart from boxes, you will need tons of packing paper, bubble wrap, and cushioning. Once you get all this, make sure to place these in each room of your home. It would be easier to have everything in each room.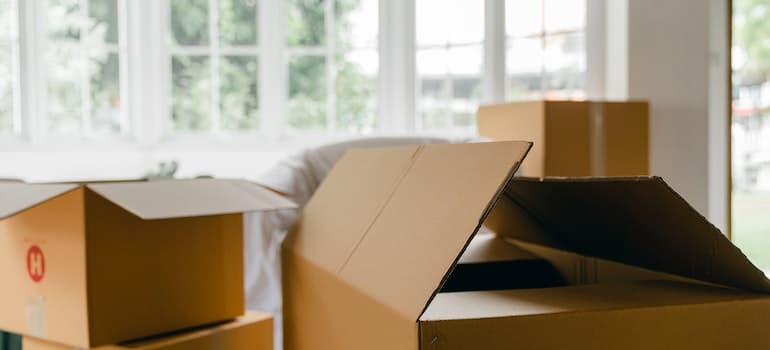 Pack lighter items first when p
reparing for relocation to Hallandale Beach
The majority of our possessions usually make smaller pieces such as books, shoes, clothes, kitchenware, tools, etc. For example, you cannot pack your closet if you do not take out your clothes first. To avoid making your space even messier, pack lighter items first. That will make enough room to handle bulkier stuff. One of the reasons to declutter your home before packing for a relocation is that you will have less to pack. Fold and roll your clothes before putting them in cardboard boxes. This way, they will take up less space. Visit a nearby bookshop to get sturdy boxes for your books. When placing books in the boxes, make sure to use air or other types of fillers so they do not damage. Use separate boxes for different items that you plan to pack.
Move to your kitchen
When you need to prepare for relocation to Hallandale Beach, you should take care of your kitchen as well. This would be a harder part than packing your clothes. In your kitchen, there will probably be millions of small and sensitive items that can easily break. Wash all the kitchenware before you pack them in the boxes. Wash and dry everything thoroughly and wrap up each piece into packing paper. If you have original boxes for the set of plates, now is the perfect time to use them. Remember to take out all the perishables from your fridge so you can clean it properly. Once you start unpacking and preparing your belongings for Hallandale Beach movers, you can immediately set up clean items in your kitchen cabinets, refrigerator, or freezer.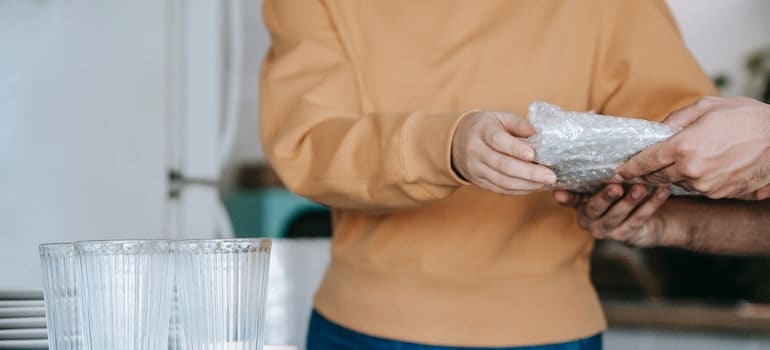 Pack your bathroom -prepare for relocation to Hallandale Beach
After you finalize packing your kitchen, you can move to your bathroom. You will also need to give it proper attention since there are so many fragile items in your bathroom as well. Room-by-room packing guide says that you first finish each room before you move into another one. Although this is a small room, it is never easy to pack. Usually, most of your bathroom ware are bottles with different liquids. You need to carefully pack them and prevent any leaking that could damage other items. Go through your toiletries and check how much is left in the bottles. If there is little shampoo, toothpaste, or cleansers, there is no need to pack them and risk spillage. Also, check the expiration dates on your cosmetic products and medicines and throw away those expired. Check everything before your residential movers Hallandale Beach arrive.
How to handle large furniture?
One of the most difficult tasks is the preparation of large and bulky furniture in your home. These pieces are heavy, and since you do not have the proper tools and skills to handle this, you risk hurting yourself and those who help you. In addition, large items will need disassembling and heavy lifting. When it comes to this, consider hiring professional packing services. Your movers will arrange a visit to your home and bring all the necessary tools and equipment. That will not only save you time and energy when packing. You will be able to dedicate your time to other important preparation parts. In addition, you will not need to exercise to lift heavy items. Your movers will properly disassemble all the necessary parts. They will use paddings to protect your items while dragging them over the floor.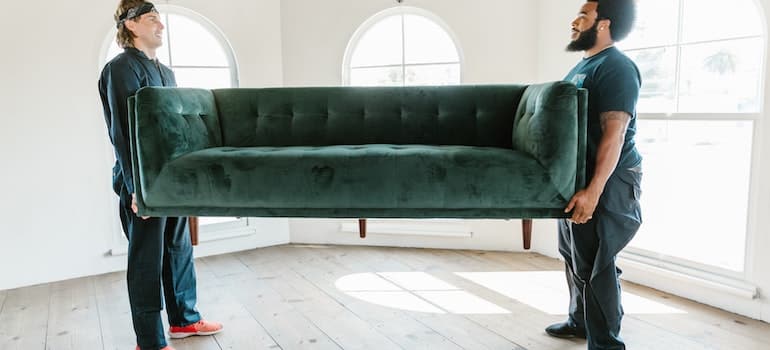 Prepare some food and essential boxes for your big day
Prepare a bag of essentials for relocation to Hallandale Beach. That will be one of the most essential bags you will need to keep to yourself at all times. You will need it on a moving day and shortly after the relocation. Think about what you might need during your relocation times. What you need to include in the bag of essentials are the set of clean clothes, pillows and bedding, and cleaning supplies. Also, you have to prepare chargers, a flashlight, and a pair of batteries. Do not forget to pack all the necessary documentation – from passports, insurance policies, renting contracts, utility contracts, and every piece of paper you find essential. Finally, remember to pack some food and snacks both for your family and for your movers.
It is important to prepare for relocation to Hallandale Beach. Finding reliable movers is task number one that you need to do, and there are many more waiting for you. However, among the most important things is to give yourself enough time and take breaks in-between moving tasks. With the help of good movers and organization, you will be enjoying your new Hallandale Beach home very soon!