We all know that relocation is not easy. Wheater you are moving your home or an office, it is a daunting prospect. With an apparently never-ending to-do list. Perhaps you have some important family heirlooms. And fragile items to take with you to your new home. Hence you will need a company that is trained to handle special items. Also, you don't want to lose your security deposit. For instance, if your apartment door is damaged. Because the professional movers had problems getting your furniture out. When you relocate, you must be ready to make a lot of decisions. In a very short amount of time. One of the most important decisions is to choose the right moving company to help you. Hiring professionals is your number one priority. In order to do so, you need to know what questions to ask your local movers in Miami.
Questions to ask your local movers in Miami
Before you specify the points of your move you should do one thing. That is to get to know each of the moving companies you're considering. Try to learn more about a moving company. Ask for their track record, about their qualifications, and references. It is always to research. It will enable you to select a reliable and experienced business. In order to handle the move of your furniture, appliances, and equipment. In order to do so, you should ask your local moving companies in Miami the right questions. These questions will help you to determine if you want to move forward with their service:
Is this moving company licensed?
How many years have you been in this business?
What level of responsibility can the company provide?
Do you have all the services that I need?
Is your crew experienced?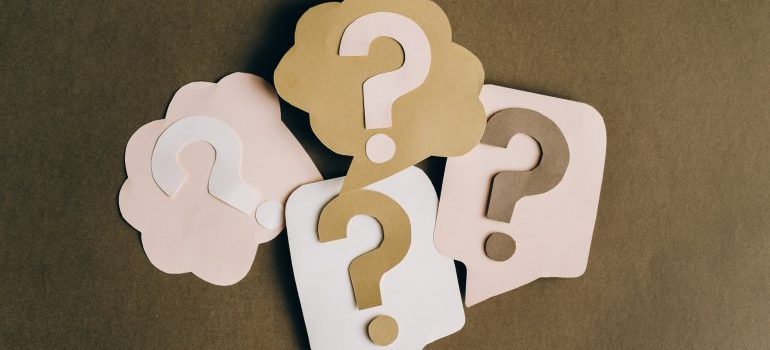 Is this moving company licensed?
When you are moving with a moving company, you are putting your faith in them. Hence you're trusting movers to protect all your belongings. And, of course, the last thing you want to do is to encounter a scam. To avoid this, make sure to ask whether the moving company is properly licensed. All professionals should have a license number. And it should be issued by the United States Department of Transportation. Also, you can check it online. In order to see if they have the proper license.
Don't forget to ask your local movers in Miami how many years they have been in business
This is another important question to ask your local movers in Miami. For example, professional movers who have been in the business for years have vast experience. And also the well-earned reputation. So that shows their professionalism and reliability. They can provide excellent service. That service will not only meet the customer's expectations but also exceed them. Professional movers will treat your items as if they were their own. Hence, the longer a company has been in the business, the more experience they have. And with all sorts of different relocations. For instance, a company operates over ten years, which means it must be doing something right. But, if the company hasn't been around for long then you can't be sure about its quality. Of course, if a company has just started, it could also have great professional movers. And also provide amazing service. If that is the case, be sure to ask them further questions.
What level of responsibility can the company provide?
You should know that professional movers offer liability coverage. If some of your belongings get broken because of their lack of care, they will pay. So it is good to have the best packing services that you can get. In order to replace the item. But, you should ask how much liability coverage a company can offer. Some movers can only cover a certain amount of money. They count per weight of the item. Some moving services can provide you full liability coverage. With a small added fee. Hence there are several types of moving insurance. And the moving company should explain to you the benefits. Be sure to consult your budget movers about the insurance options. So you will consider if you want to purchase it. It is always a good idea to invest additional coverage for extra protection. If you are moving valuable belongings make sure to have extra insurance.
Do you have all the services that I need?
Another fact you should consider is the right services for you. The moving company should look into your moving. Hence they should estimate your needs. That includes packing your belongings, shipping, and unpacking the boxes. Ask your movers which Miami moving services they can offer. And be ready to match up to the requirements. Along with thinking about your budget. It is always the best to hir the full service. From packing your belongings to moving your entire place.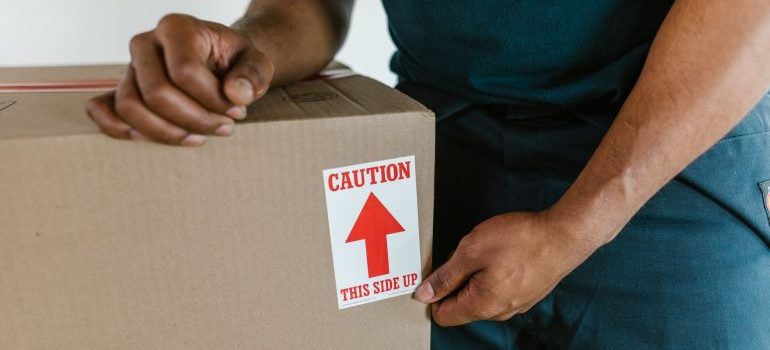 Is your crew experienced?
It is good to know that many moving companies hire extra help. Especially during peak times to relocate. In that way, they can meet all the expectations. And increase their teams. However, you can always insist on one thing. And that is for any temporary professional movers involved in your relocation. You can ask that they are properly supervised. In order to ensure that they carry out the job to professional standards. So you don't want them to lack experience. And make rookie mistakes. Or even harm themselves in the process. Hence, it is advisable to request professional movers for your relocation. And remember, if you are looking for same-day movers, make sure that they are experienced.
How long will the move take is another question to ask your local movers in Miami
We all value our time, especially when moving to Miami FL is on our to-do list. So you need to know how long the job will take. The professional movers should manage to complete everything in one day. You can always ask the company to give you an estimate of how long the process will take. So it will make it easier for you to make any arrangements you need to make. Hence, be sure to ask the right questions to your local movers in Miami.