Moving houses is a complex task. Playing a musical instrument adds to the complexity. It means that you will need to take extra care in handling your instruments. In continuation, our Florida movers offer you a practical guide to help you with preparing your musical instruments for relocation.
Get help for your relocation with musical instruments
Moving with your instrument may seem like a daunting task. To make it easy, you need to have a plan of action. Hire reliable long distance movers Miami to ensure a smooth moving process. A good mover will provide you with the convenience of handling your belongings and instruments in the best way possible. With some professional help, you can enjoy a stress-free relocation. Let us now focus on preparing your musical instruments for relocation in detail.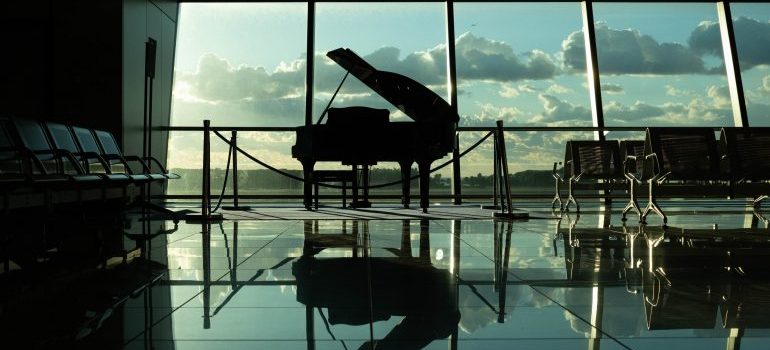 The challenge of moving a piano
Because of its specific shape and size, moving a piano is a challenge. You should never attempt to move it on your own. Not only may you cause thousands of dollars worth of damage, but you may seriously injure yourself. Hiring piano movers Boca Raton is your best bet. They will help you with preparing your piano for relocation by:
disassembling it
transporting it safely
delivering it to your new home
It is better to be safe than sorry. Do not take unnecessary risks when it comes to a valuable possession such as your piano. Preparing your musical instruments for relocation is easy, as long as you do it the right way.
Preparing your musical instruments for relocation – practical tips
During your relocation, you may figure it is best to leave some of your belongings until you have settled into your new home or music studio. Find storage Boca Raton to make it easy on yourself. Further, consider the type of musical instrument you own. Some are more delicate than others. Being successful in preparing your musical instruments when moving depends on this. Here are some practical tips for your benefit.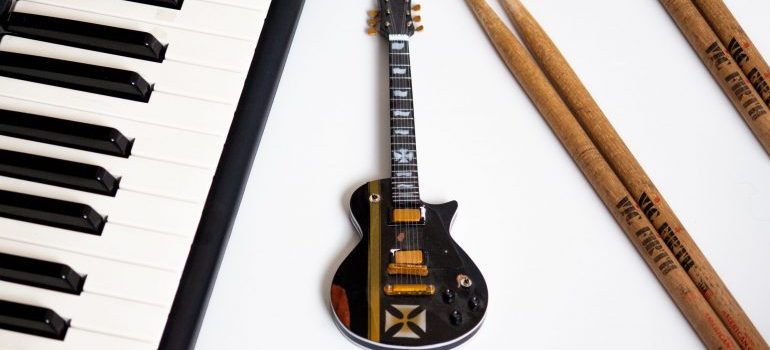 Preparing your stringed instruments for moving
They are the most delicate. For example, the temperature differences can cause the neck of your violin to break. When preparing your string instrument for moving, loosen the strings for protection. Then, wrap it in few layers of bubble foil. Finally, place it in its' original hard case. This is the best box for stringed instruments. If it happens you do not have one, wrap your instrument in a dry-cleaning bag.
Preparing your drums and percussion instruments for moving
These are a little less sensitive, although additional care is required when preparing them to be moved. Ensure you loosen the membranes to alleviate tension. This will prevent potential punctuations or other damages. Again, hard drum cases are the best packing option. Or, wrap them in layers of plastic foil and place them in boxes, each part separately. This is the safest practice when preparing your musical instruments for relocation.
Preparing your brass and wind instruments for moving
They are as delicate as their stringed relatives. Even a slight distortion of their shape may impair them. So, when preparing your brass and wind instruments for moving, take them apart before transporting them. If you do not have the original hard case, consider getting one. Wrap each part separately in a bubble foil. Make sure you clean brass parts to prevent them from becoming sticky. Then, place them in the corresponding hard case packaging. Follow these tips for preparing your musical instruments for relocation and you will have no problems whatsoever.