It is quite difficult to organize a relocation. You can put your health in danger due to all the stress caused by moving and also when carrying and lifting large and heavy items. However, now you have to think about COVID-19 as well. This pandemic is still not over but this does not mean you should keep rescheduling your relocation with City Movers. For this reason, it is possible to move during this pandemic but only if you stay safe. Here is everything you need to know about moving to Boca Raton during COVID-19. 
Hiring a moving company
It is always better to have professional help with you when you are relocating to your new home. However, because of this pandemic, it is extremely necessary to avoid contact. Considering how hiring long distance movers Boca Raton would place you in close contact with other people, this might not the best option. Still, it is not a good option to do everything by yourself, since your immune system will be compromised due to all the stress and hard work. For this reason, find a way to hire a moving company safely.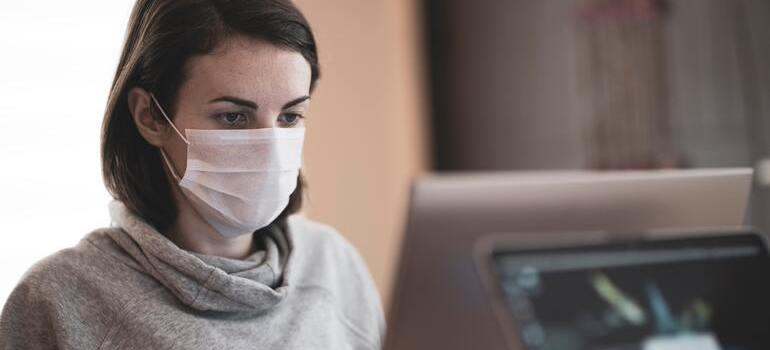 First of all, you need to find at least three to five moving companies when moving to Boca Raton. Once you do the usual background check that includes licenses, moving reviews, and moving quotes, pick one moving company. Then, it is time to ask them about preventive measures they use against coronavirus. All the employees of a moving company should wear the mask, gloves in some cases, and also keep distance if possible. If they exhibit any symptoms, they should get tested for coronavirus. Make sure that the moving company you hire follows all these rules. 
Moving to Boca Raton during COVID-19 and keeping yourself safe
It is not enough that only movers wear the mask and keep a social distance. It is also important that you follow all the rules. When you go outside to gather all the necessary packing supplies, check storage units Boca Raton, visit all the institutions, and so on, you are following all the rules. 
In addition to this, when you need to get your packing supplies, it is necessary to wear gloves. As some experts suggest, coronavirus can survive on hard surfaces for some time. This means you should leave all the packing supplies outside your home for at least 24 hours. It would be also wise to disinfect all the things before bringing them inside or touching them with your hands.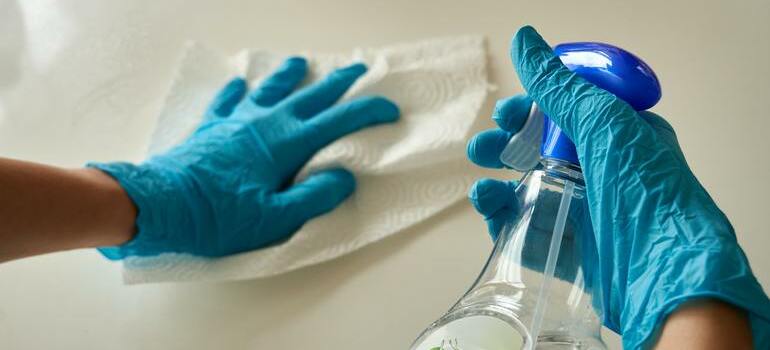 On your moving day
Since you are moving to Boca Raton during COVID-19, you need to be safe on your moving day as well. Here is what you need to do. 
Wear a mask and change it frequently

 

Disinfect 

your hands as well as your movers'

 hands

 

Keep social distance all the time

 

Once you move into your new house, make sure to clean and disinfect everything

 

Disinfect boxes again before bringing them into your new house