Living a healthy lifestyle is more than a trend; it's a commitment to well-being. If you're keen on finding a place that supports this goal, Florida is a great option. This state is rich with destinations that encourage active living and well-being. From beautiful beaches to fitness-friendly communities, there are many places in Florida that promote a healthy lifestyle. Our article will guide you through 10 such destinations. Each place has unique features that make it ideal for anyone serious about health. Whether you're a fitness fanatic or just getting started on your health journey, read this article and find out where your local movers Florida could relocate you next.
Boca Raton: The health hub of South Florida
Boca Raton is a standout city for anyone who values a healthy lifestyle. With a strong focus on wellness, this South Florida gem offers a variety of options to stay active and eat well. Parks like Patch Reef Park provide the perfect setting for outdoor activities. Whether you're into tennis, jogging, or a leisurely stroll, this park has got you covered. If you're a gym-goer, you're in luck. The city is home to various fitness centers that cater to a range of preferences and skill levels. You can find specialized gyms for weightlifting, cardio, or even dance-based fitness classes. On the nutrition front, health-oriented stores are plentiful, offering organic produce and health-focused items for your pantry.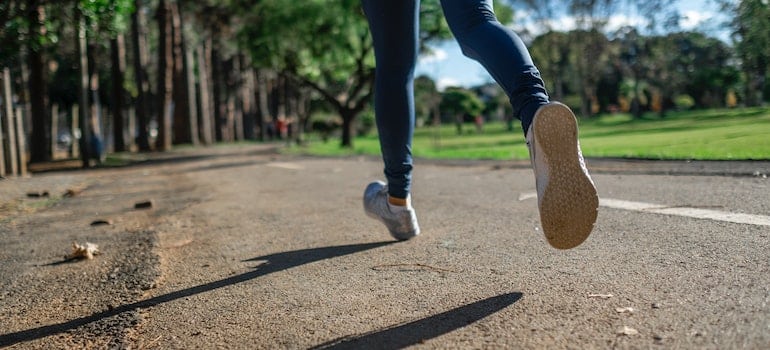 Cycling enthusiasts can make the most of the El Rio Trail, a well-maintained path ideal for biking or jogging. Be assured that if you decide to use the services of one of the moving and storage Boca Raton companies, your health goals can easily be a part of your new life here. All in all, Boca Raton truly lives up to its reputation as a health hub.
Fort Lauderdale: Where fitness meets the beach
Fort Lauderdale is where the beach becomes your gym! Imagine doing your morning stretches with the Atlantic Ocean as your backdrop. You can engage in watersports like paddleboarding and kite surfing to stay fit. But the city offers more than just beach activities. Local farmers' markets such as Las Olas Sunday Market provide fresh produce, making it easy to opt for healthy eating. You can grab fruits, vegetables, and organic products right from the source.
If you prefer structured workouts, there are numerous yoga studios and wellness retreats around town. Places like The Sanctuary and Red Pearl Yoga offer both beginner and advanced classes. For those who love to walk, the Riverwalk is perfect. It's a well-paved path along the New River, ideal for both casual strolls and brisk walks. If you're planning a move to Fort Lauderdale, do not hesitate to contact one of the moving companies Fort Lauderdale that are available to help you settle into this health-conscious community.
Miami: A city of energy and fitness
Miami is a bustling city that's also keen on fitness and well-being. If you love eating healthy, Miami's got you covered. Eateries like GreenLife Organic Bistro offer nutritious options that don't compromise on taste. And if you are a sports fan, Miami hosts various sports events and marathons throughout the year. The Miami Marathon is a notable example, drawing both local and international participants. But the city isn't all about hustle and bustle; you can find plenty of green spaces for a peaceful retreat. Tropical Park is one such oasis, offering walking trails and even workout stations.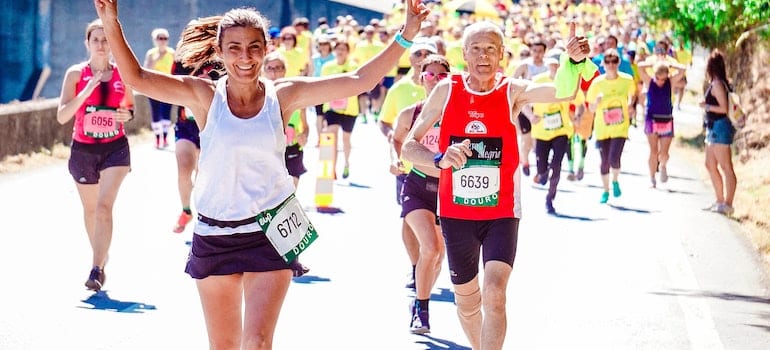 Lastly, let's talk about Miami's health-focused communities. Neighborhoods like Coconut Grove promote an active lifestyle with cycling lanes and numerous fitness centers. So, if you're thinking of making Miami your home to stay fit and healthy, you're on the right track. Start your research today and find the best moving company Miami to ensure a smooth move to this energetic city.
West Palm Beach: A wellness paradise
West Palm Beach is truly a paradise for anyone focused on wellness. For starters, the city is full of scenic spots like the beautiful Okeeheelee Park, which is excellent for mental well-being. Spending time here can truly lift your spirits and help you relax. When it comes to staying active, you have plenty of options. The city offers a variety of fitness centers with customized wellness programs. Whether you're into weightlifting or prefer Pilates, there's something for everyone.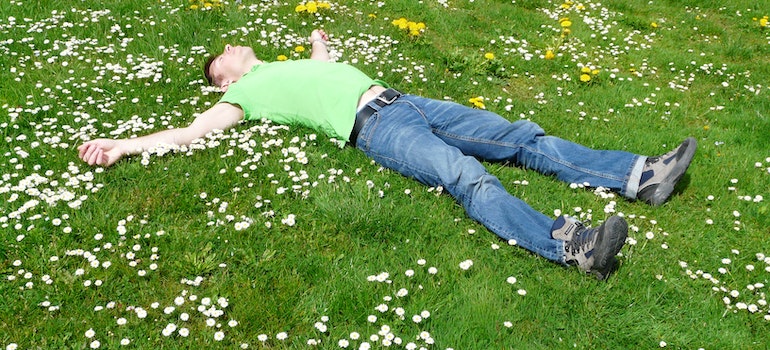 Outdoor enthusiasts will love the well-marked cycling and walking paths. The Lake Trail, for instance, offers a fantastic route for both bikers and walkers. Don't miss out on the health festivals and events that the city regularly hosts. These gatherings often include yoga sessions, wellness workshops, and healthy food vendors. So, if West Palm Beach sounds like your kind of wellness paradise, contact movers West Palm Beach today to help you make this healthy transition.
Pompano Beach: Surf, sand, and wellness
Pompano Beach is a place where surf, sand, and wellness go hand in hand. If you're into water sports, this city is a dream come true. From surfing to snorkeling, the ocean offers endless opportunities for staying active. But it's not just about the beach. Pompano Beach also has a variety of parks and green spaces, like Pompano Community Park, where you can unwind or go for a jog.
When it comes to indoor fitness, Pompano Beach movers assure you that you're well-covered here, too. The city is home to a variety of gyms and wellness centers that cater to different workout styles. You'll find both specialized centers like CrossFit gyms and all-purpose fitness facilities. And let's not overlook the local wellness shops. From organic food markets to stores that sell natural supplements, you have easy access to healthy living resources.
Hallandale Beach, FL: The lesser-known fitness gem
Hallandale Beach, FL, may be lesser-known, but it's a hidden gem for health enthusiasts. The city offers a quieter, less crowded setting to focus on your wellness goals. The beaches are pristine, making them ideal for swimming, paddleboarding, or even just a rejuvenating walk along the shore. Indoor fitness is also top-notch here. You'll find several health clubs and fitness centers catering to different interests. Whether you enjoy spinning classes, want to take up boxing, or are looking for a traditional gym setup, Hallandale Beach has options for you. This city makes it easy to keep up with your fitness regimen, offering the perfect balance between outdoor and indoor activities. So, if you're thinking about relocating to focus on your well-being, find moving services Hallandale Beach FL providers that can make your move as smooth as possible.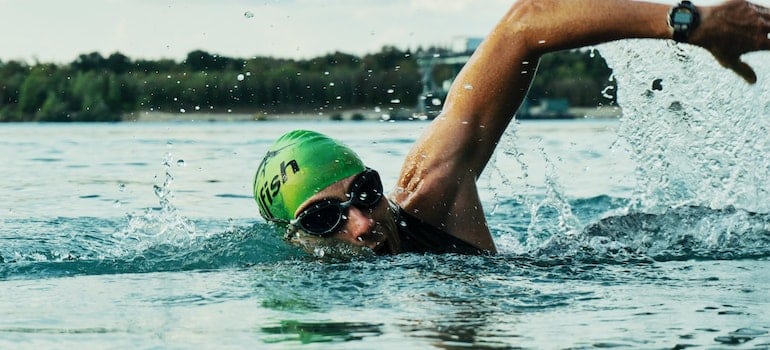 Coral Gables: Where luxury meets lifestyle
Coral Gables is where luxury meets a healthy lifestyle. If you enjoy golf or tennis, the city has some of the best courses and courts around. The Biltmore Golf Course is a local favorite, offering a challenging yet rewarding experience. When it comes to dining, Coral Gables doesn't fall short. The city is full of restaurants that prioritize health without sacrificing flavor. Places like Green Gables Cafe serve up delicious yet nourishing dishes that cater to a range of dietary needs.
For those seeking relaxation and wellness, the city is home to top-notch spa and wellness centers. From rejuvenating massages to holistic treatments, you're in for a treat. If you're more into outdoor activities, Coral Gables offers scenic drives like Old Cutler Road. Driving through this area is like a mini-vacation for the mind, offering gorgeous views and opportunities for quick nature walks. If this blend of luxury and wellness appeals to you, Coral Gables movers are ready to help you settle into your new, healthy, and high-end lifestyle.
Key West: The island of active living
Key West is a small island with a big focus on active living. If you're a fan of underwater adventures, this is the place to be. The island offers excellent snorkeling and scuba diving spots, like the Vandenberg wreck, where you can explore the marine world and get a great workout at the same time. For those who prefer to stay above water, Key West is perfect for cycling and walking tours. You can explore the island's historic sites, like the Ernest Hemingway Home, while staying active.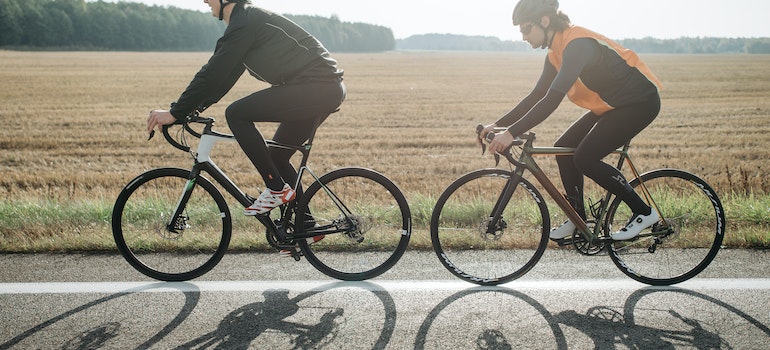 Yoga enthusiasts will also find their place here. Local studios offer various yoga styles, from Vinyasa to Ashtanga, providing a peaceful setting to practice your poses. And let's not forget about accommodations. Many hotels and bed-and-breakfasts on the island offer gym facilities and even wellness programs to make sure you stick to your health goals even while on vacation. So, if you're looking for an island destination where you can stay active, Key West has got you covered.
Naples: The mecca for mindfulness
If you're seeking a place where wellness is a way of life, Naples should be on your list. With a rising trend in wellness tourism, the city is designed to help you live your healthiest life. Here are some key highlights:
Yoga and meditation retreats: The city offers a variety of retreats aimed at mental well-being. These provide a tranquil setting to unplug and reconnect with yourself.
Local fitness centers: Naples has top-notch fitness facilities catering to all kinds of exercise needs. From strength training to cardio options, you're well covered.
Parks and nature reserves: Places like the Corkscrew Swamp Sanctuary offer a natural escape. A walk here can provide both exercise and a sense of peace.
Whether you're into yoga, fitness training, or outdoor activities, Naples has something for everyone. The parks and nature reserves are ideal spots for both exercise and relaxation, making Naples a perfect destination for mindful living.
Tampa: Fitness in the Gulf Coast
Tampa, located on Florida's Gulf Coast, is an excellent destination for those keen on maintaining an active and healthy lifestyle. The city offers an array of water activities like sailing and paddleboarding that not only entertain but also offer a full-body workout. If you prefer hitting the gym, Tampa is home to several health clubs and specialty gyms, each providing unique workout experiences, from high-intensity training to specialized martial arts classes.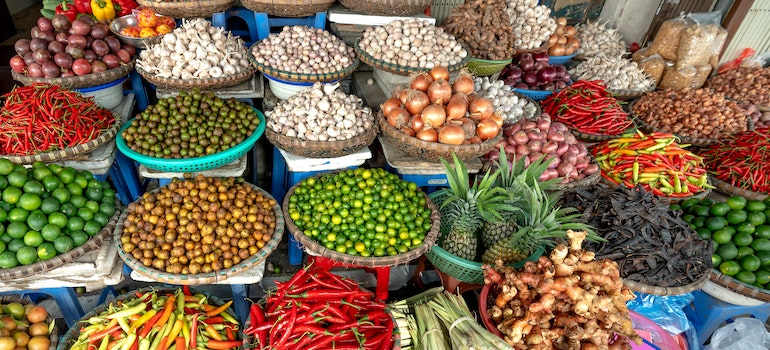 For cycling enthusiasts, Tampa features various biking trails and paths that take you through some of the city's most scenic areas. It's a great way to exercise while also taking in the sights. But that's not all. Throughout the year, Tampa hosts various health-focused events and fairs, such as wellness expos and fitness boot camps. These events provide valuable resources and motivation to keep you on track with your health goals. All in all, the city of Tampa offers a balanced mix of fitness options that cater to diverse interests.
Pick one of the places in Florida that promote a healthy lifestyle
Overall, Florida is a treasure trove of destinations that promote a healthy lifestyle, from the yoga retreats in Naples to the biking trails in Tampa and the wellness shops in Boca Raton. Each city offers its own unique set of activities and resources geared toward well-being, be it physical exercise, mental relaxation, or nutritious eating. Whether you're a fitness enthusiast or simply someone looking to make healthier choices, you will certainly find places in Florida that promote a healthy lifestyle. So why not explore these amazing cities? Your next step toward a healthier, happier life could be just a trip away.