Moving is stressful enough on its own, but when you're older, it can become an even bigger burden. There are so many things that make it difficult to relocate when you are a senior. Not only is it more difficult to pack, but it is also much more difficult emotionally. Most often, when seniors are moving, it is to be closer to their children or move into an assisted living facility. In either case, you, as their adult child, have to give them a hand and make this process easier and smoother for them. Helping your elderly parent move to Florida is so much simpler when you've got help from one of the most reliable Florida movers. These experts will make sure their relocation is stress-free and that everything will go according to plan.
Why do seniors decide to relocate to Florida?
Many seniors decide to contact relocation services Florida providers and choose to move to Florida for its warm climate and affordable living. Sunshine year-round is a big draw, especially for those who want to escape harsh winters. Florida also has no state income tax, making it budget-friendly for retirees on a fixed income. Another key factor is the abundance of recreational activities. For example, you can find golf courses and fishing spots almost everywhere. Healthcare is another consideration. Florida has numerous top-rated hospitals and healthcare facilities specializing in elder care. Proximity to family can also be a deciding factor. As families grow, many choose to move closer to their children and grandchildren who live in the state.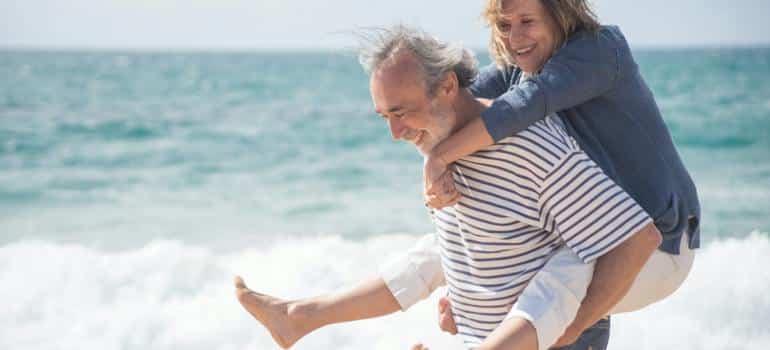 Best places for seniors in Florida
Before you start helping your elderly parents to relocate, you should find the best place that would suit their lifestyle preferences. The state offers a variety of locations that are ideal for seniors. For example, Sarasota is known for its beautiful beaches and rich arts scene, offering retirees a balanced lifestyle. Naples is another excellent choice. It has top-notch healthcare facilities and plenty of golf courses, making it popular among active seniors. If you prefer a smaller community, consider Punta Gorda. It has a charming small-town feel but still offers all the amenities you would need. Waterfront parks and fishing spots make it an outdoor lover's paradise.
For those interested in city living, Miami provides a more urban environment but still offers green spaces like the Vizcaya Museum and Gardens. Miami is also diverse, offering a range of cultural activities and cuisines. And let's not overlook Boca Raton. This city offers a mix of natural beauty, cultural activities, and excellent healthcare services. Choosing one of the moving companies Boca Raton FL and relocating to this city is a great pick for those who want a well-rounded retirement experience. Whether you enjoy outdoor activities or cultural outings, Boca Raton has something for everyone.
Recreational activities for seniors in Florida
Florida is a hotspot for retirees, and it's easy to see why. One of the biggest attractions is the wide range of recreational activities available for seniors. Let's explore some of them:
Golfing: Florida is home to some of the best golf courses in the country. It's a great way to stay active and socialize.
Fishing: With its extensive coastline and numerous lakes, fishing is a popular pastime. Whether you're an expert or a beginner, you'll find a fishing spot that suits you.
Beach activities: You don't have to be a swimmer to enjoy the beach. Many seniors like to take walks, collect shells, or even try their hand at beach volleyball.
Cultural activities are also abundant. Museums, art galleries, and music events offer something for every taste. If you love the theater, cities like Miami and Tampa have a rich performing arts scene. With all these recreational options, you're sure to find activities that keep you entertained and engaged in your golden years.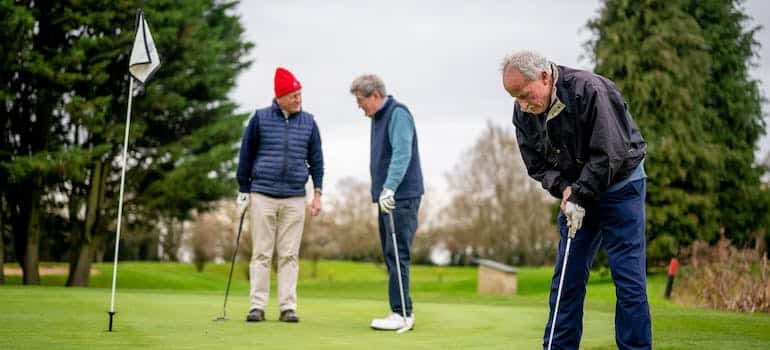 Helping your elderly parent move requires a lot of planning and preparation
Using cross country movers Florida to help you leave a place you've lived in for so long can sometimes be hard to acknowledge. Therefore, it's important you take it slow and talk to your parents about every aspect of the relocation. They will need your support and help as much as you needed theirs years ago. This transition can be a big change for them, especially if you think they might have a harder time adjusting to a new environment. Make sure you show them the benefits of this move and help them look forward to what's ahead. After all, Florida is one of the top states people decide to retire in – they will have plenty of people who are in the same boat as them!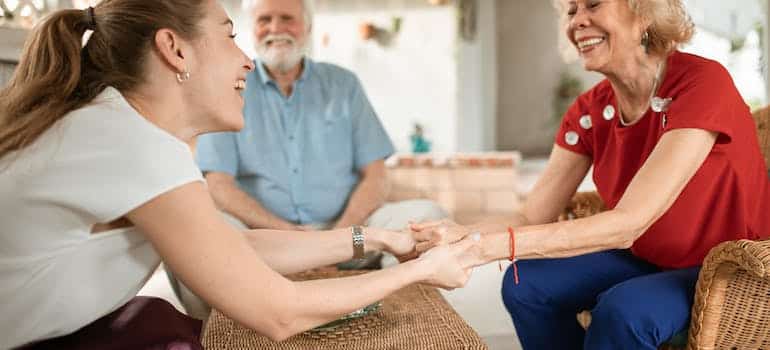 Gentle preparation is key to helping your elderly parent move. We all know that you should begin preparing for the relocation ahead of time. However, when you're helping someone else move, it will take a lot more time than you expect. After all, you have your own responsibilities, work, and other things to take care of. Helping your parent relocate will mean you'll have to go over to their house after you finish work and have less time in a day to focus on packing and preparation. So, for example, if your parents have decided to relocate to Miami and you want everything to go smoothly, you should get in touch with reliable local movers Miami and let them help as well.
Moving is not only about packing boxes and bins
Relocation is not just a packing process that residential movers Florida can help you with. It is also about getting everything set up in the new town or state that your parent is moving to. For instance, if they are moving to Florida from another state, you have a lot more work to do. For instance, you should definitely make sure that everything is set up in their new home before they arrive. This includes transferring all utilities and changing their address. Some seniors aren't as tech-savvy, so they might need assistance completing online forms and setting everything up.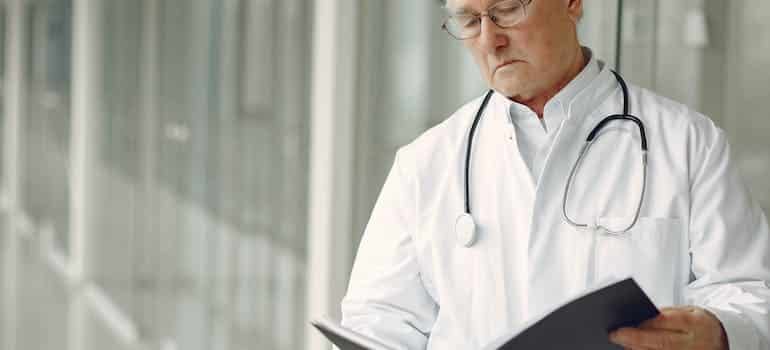 Another task that should appear on your moving checklist is to transfer their medical records and find a good doctor's office in Florida. Taking care of their health is of utmost importance, especially if they have a condition or are taking medications regularly. It can take some time and proper research to find a doctor that suits their needs, and that is close to their new home. They should be able to get medical care as soon as possible. It will be a hassle to have to do this after the move.
Think carefully about where your parent is moving to
Not all seniors require the same level of care. For instance, your parents may be completely independent and don't need any special care or assistance. They might be moving simply because they want to live in a warm Florida climate and to live in a smaller town or a house. In this case, you might want to suggest moving to a retirement community. These are ideal for seniors who want to live in a relaxed neighborhood and have a lot of amenities close by. Moreover, they will live close to other seniors and can easily find people to make friends with.
On the other hand, helping your elderly parent move into an assisted living facility or a nursing home is a completely different story. This kind of relocation doesn't require you to move their furniture or many other things. In this case, you will have to consider renting a storage unit to store their belongings. There are a few different types of storage units available. You will definitely find the one that suits your parent's needs. Additionally, if you're moving your elderly parent to a facility where they will receive proper care, you might want to find one that is near your house. That way, you will be close by and can visit them frequently without an issue.
How to help your parents settle into a new home?
Helping your elderly parent settle into a new home in Florida involves a few important steps. First, focus on unpacking and setting up their living space. Make it cozy and functional. For example, place their favorite chair near a window for natural light. This creates a familiar and comfortable atmosphere. Next, tackle healthcare. It's crucial to register with local healthcare providers in Florida as soon as possible. Schedule initial check-ups and transfer any prescriptions. That way, medical care is streamlined from the get-go.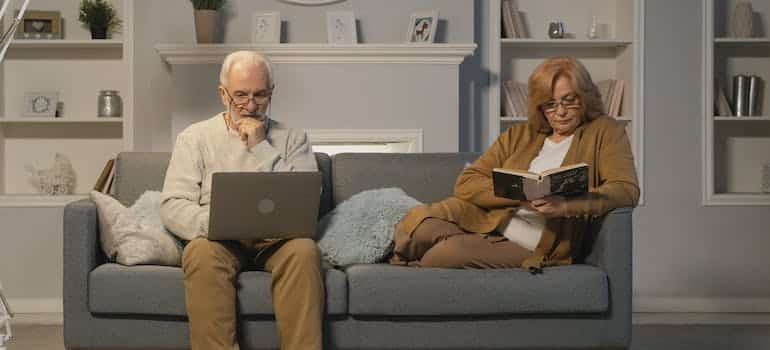 Finally, social engagement is key to a happy life in a new place. Encourage your parent to participate in local activities tailored for seniors. Many Florida communities have senior centers offering everything from book clubs to exercise classes. For example, your parent might enjoy a water aerobics class designed for older adults. This not only keeps them active but also helps them make new friends.
Emotional support is the key to helping your elderly parent move to Florida
Emotional support plays a pivotal role in helping your elderly parent move to Florida. A relocation, especially at an older age, is more than just a change of place; it's a significant life event filled with mixed emotions. Your ongoing support can ease the apprehension or loneliness your parent may feel. Simple gestures, like frequent phone calls or visits, can make a world of difference. Moreover, involve them in decision-making processes, whether it's picking a new home or choosing a local healthcare provider. This will make them feel valued and included. Show enthusiasm about the new experiences and opportunities that await them, from making new friends to enjoying Florida's beautiful outdoor activities.