Want to move to Fort Lauderdale with children? You've made an excellent decision. However, relocation is a long and stressful process that requires a lot of planning. There are a lot of things to adjust to when moving your house, especially if you are moving with your children. Moving with kids is quite an adventure but can also turn into a nightmare if you don't organize well and prepare them for the process. Luckily, City Movers made moving with kids easy. Check our tips and tricks for moving to Fort Lauderdale with kids, and make things go as smoothly as possible. Involve your little moving partners in the relocation process as much as possible and enjoy the move.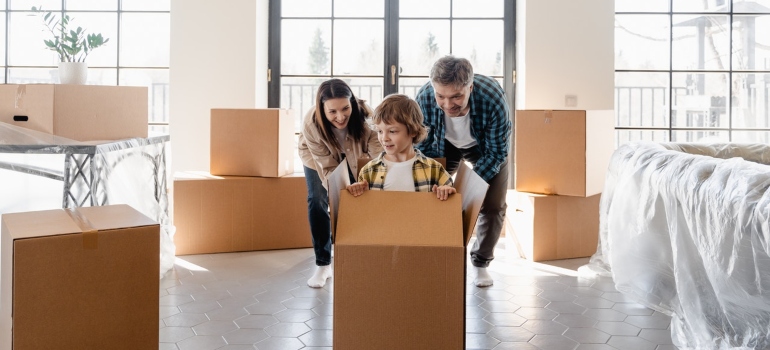 Why do families love living in Fort Lauderdale, FL?
Even though Fort Lauderdale, FL, is a coastal city suitable for tourists, it has become a family-friendly place thanks to the booming real estate market. The city is not only experiencing residential growth but also a commercial one, which makes it perfect for young families. Fort Lauderdale is known for its beautiful beaches, fantastic food, and diverse culture. However, that's not the only reason why families love living here. The booming economy and affordable housing are the main reasons for moving to the area. Fort Lauderdale has an active community leading a healthy lifestyle since there are many parks and a lot of recreational activities are available. All this makes Fort Lauderdale perfect for families with young children. So, if these reasons are enough for you to move here, choose the best moving companies Fort Lauderdale and have a safe and enjoyable relocation.
What's more, Fort Lauderdale a relatively safe place with highly-ranked public schools. Besides, there's a rise in employment opportunities in tourism and other industries, and the top employers in Fort Lauderdale are companies such as Citrix Systems, SmartWater, and many others. Also, the weather is what attracts families to move here. You'll never deal with cold winters in Fort Lauderdale.
Best neighborhoods in Fort Lauderdale to move with your children
Since Fort Lauderdale is a family-friendly city, you can choose between many neighborhoods. Hence, take your time to make a decision. Here are some of the most popular ones:
Coral Ridge
Edgewood
Bal Harbour
Victoria Park
How to prepare children for moving?
When moving with children, you may come across different problems. Kids feel stressed out and insecure when they have to leave their comfort zone, so it's important to support them to overcome their fears and help them prepare for a new environment. One of the main problems when moving with children is the unwillingness to leave their current home, school, and friends, and the older the children are, the more difficult it will be for them to accept the changes. Besides, it may be hard for them to adapt to the new environment. So, talk with them on time. Communication is the key to a successful relocation. It's essential to include them in the relocation process, such as packing and arranging their new space. Let them express their feelings and concerns. Find the solution together. Last but not least, organize a farewell party – it will make them happy.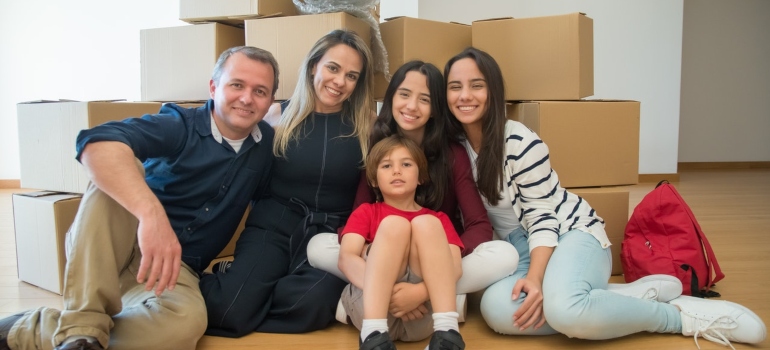 Moving to Fort Lauderdale with kids: An age-guide
Moving with kids will be different depending on the age. Thus, you need to adapt and make an efficient moving plan. Here's our age guide:
Moving with babies and toddlers: When moving with a baby, it's essential not to break its routine since it may become nervous. On the other hand, if you are moving with a toddler, keep your explanations simple and understandable. Pack their bedroom last and unpack it first.
Moving with pre-schoolers: It's important to talk with them about the relocation on time. At this age, children are picking up conversations like a sponge. So, explain to them what is happening. You can use visuals – take them to your new home in Fort Lauderdale. Most importantly, let them participate in the process and pack their toys.
School-age children: For them, this will probably be the most stressful period since they are leaving their teachers, schoolmates, and other friends. So, find ways for them to say goodbye to their friends and stay in touch with them after the move.
Moving with teenagers: It can be too difficult or too easy, depending on your approach. Teenagers are in a period of life when they are too sensitive to changes, and they may be stubborn and disobedient. That's why you should include them in the process, especially in the one concerning making decisions. Let them express their feelings and thoughts. With a good approach, your teenagers will be of great help.
Don't forget that your local movers Fort Lauderdale can help you organize your relocation with children no matter the age. They'll provide you with the best possible solutions and an efficient moving plan.
How to pack when moving to Fort Lauderdale with kids?
Packing is one of the most challenging processes in relocation. Moving with kids definitely adds more challenges. However, it does not have to be stressful. Quite the opposite. With our packing guide, your relocation with children will be an unforgettable adventure. Here's how to pack and include your children:
Make a packing plan: A packing timeline can be very useful when moving with children. It will help you keep track of what you've packed and how much time is left until the relocation. Besides, us an inventory list.
Explain the packing concept to your kids: Tell your children what's your packing plan so they can adapt to it and help you pack.
Use professional packing services: This is crucial if you want to pack safely and effectively. Use packing and other moving services Fort Lauderdale and prepare for the move.
Include your kids into the process: Let your little ones pack their bedrooms, toys, and other items. Let them decide what items they want to pack onto their essential bag.
Pack a bag of essentials and a first-aid kit: By doing this, you'll make sure you have everything at hand. Pack important documents, medicines, clothes, and toiletries. Don't forget to pack children's favorite toys and a tablet so they can have fun while traveling.
Keep things safe: Packing with children around can be dangerous. Place hazardous materials out of their sight. Secure the stairs and pathways. Make clear space and designate a room for boxes.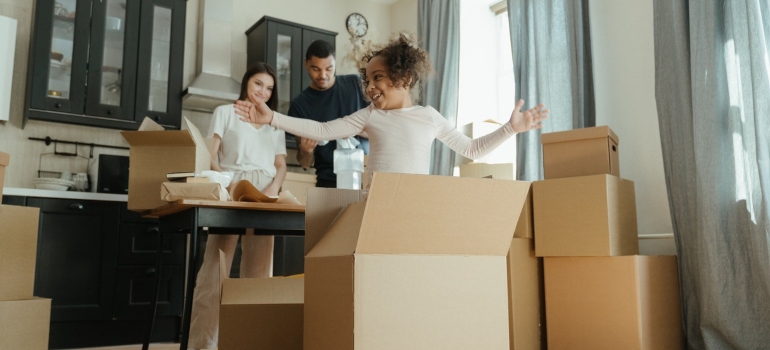 Moving to Fort Lauderdale with kids is now easier with City Movers
The organization is essential when moving with children. So, to organize your relocation to the slightest detail, rely on City Movers. We'll provide you with an efficient moving plan and conduct all the relocation tasks according to your requirements. With us by your side, moving to Fort Lauderdale with kids will be an enjoyable experience. So, don't hesitate to contact us and get moved today. Have a safe relocation.