There are many factors that influence people's decisions on where to live. It is not easy when someone has to decide between two beautiful places. Deciding between California and Florida is making the decision even harder. Both states have beautiful beaches, a Mediterranean-like climate, and a lot of sunshine. And both have a relaxed lifestyle. So, many are making decisions asking themselves: living in Florida vs California – what's more expensive? California has a better economy and there are ample possibilities to get well-paid jobs. On the other side, in Florida, you are not paying income tax. As well, housing costs are lower. First, consider all pros and cons and make a decision. Then contact the City Movers FL to safely relocate you to your new home.
How to compare living in Florida vs California
When comparing similarities and differences between living in Florida and California, there are some questions to consider. Answers to these questions will give you a clear picture. You will become aware of the quality of living in each state. With so clear a picture, you will make decisions easier. So, the questions to ask yourself are:
Cost of living – where living is more expensive
Economy – where the economy is growing faster
Unemployment rate – which country is having a higher unemployment rate
Taxes – in which state taxes are lower and are there some tax exemption
Health care quality – is it more expensive in Florida or California
Crime rates – in which state is the crime rate lower
Education – where you can afford better education for your children
Weather – which state has the weather that better suits you
Beaches – where the beaches are nicer
Resident happiness – in which country are citizens more relaxed, satisfied, and happy
Natural disasters – which disasters pose a danger in which of the states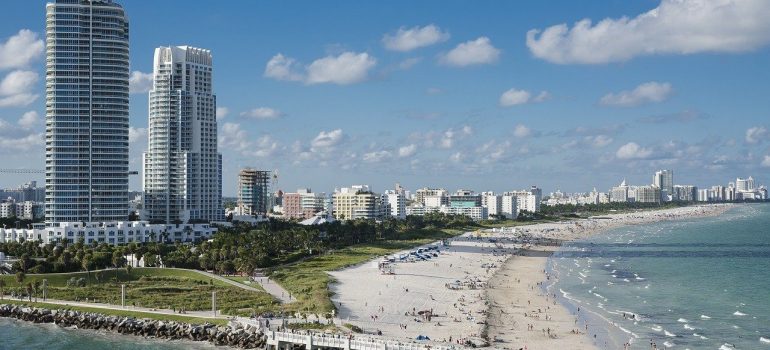 How climate differences can influence your decision about living in Florida vs California
Although both states have similar climates, with warm summers and mild winters, there are some differences. In both, due to the hot climate, air conditioners are a must. So, inside your home, you will feel comfortable. However, going outside is different. Unlike California, Florida has very high humidity. Some people will get used to it easily. For some people, high humidity will create serious health problems. Despite the lower cost of living in Florida, they will prefer to move to California. If you have to move, talk to the cross country movers Miami. They have the proper equipment and skilled manpower to make your move safe and comfortable.
Costs of living in Florida vs California
In general, the costs of living in Florida are lower than those in California. Overall, California is about 30% more expensive. However, what makes this difference so high are the median home costs. If we compare for example Mami, FL (with median house prices of $329,900) and Los Angelis, CA, where the median home price is $689,500), it shows us that the median home prices in LA are about 52% more expensive. However, we also have to take into consideration the other costs, like taxes, food, transportation, health care, utilities, etc. For example, the utilities, especially the cost of electricity, are much higher in Florida.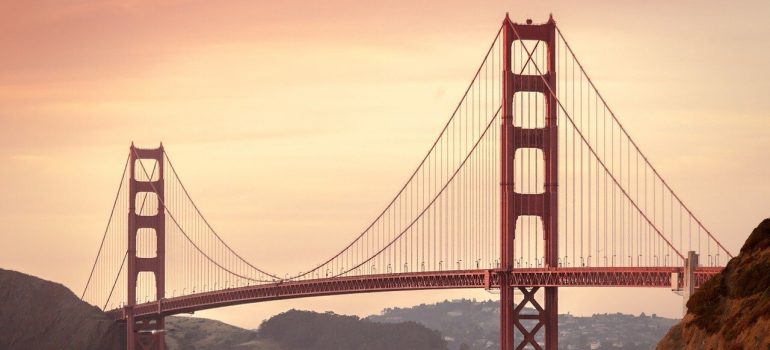 Are there some cheaper options for living in California?
As in any other state, different towns have different living costs. While in Florida the most expensive town is Miami, living in some smaller places is more affordable. The difference is also that in Miami you are standing better chances to find high-paid jobs. And the job market there is much bigger than in the smaller communities.
The same goes for California. Towns like LA, San Diego, Santa Monica, and San Francisco are expensive for living in. Yet, there are many smaller towns in CA, or suburbs of the big cities. The housing there is more affordable. Usually, the commuting costs are also cheaper. And in such smaller places in CA, the overall living costs are more affordable. But also, the jobs in such smaller places are fewer, and the wages are lower. However, it gives you a choice, especially if you have to live on a tight budget. Whatever place you chose for a living when moving from Florida to California, be sure to consider all these factors.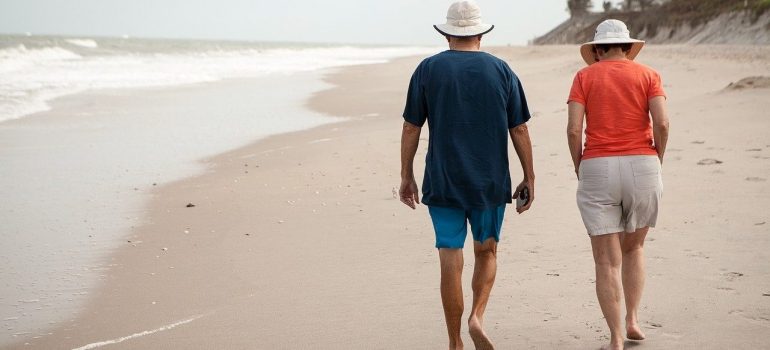 What else should you know about California vs Florida's cost of living
When you move to California, you will have some higher costs, apart from the median housing cost, which is higher in California. In CA you will have to pay extra money for:
groceries
restaurants
transportation
childcare
clothing
entertainment
healthcare
According to the World Population Review, California is the second most expensive US state, just after Hawaii. By the same review, Florida is in 25th place.
Let's talk about the economy of these two states
To do an even better comparison, let's talk about the economy. This factor is extremely important when looking for a place to move to as your entire lifestyle depends on it. If you take the entire USA it will be easy to say that Florida and California are not too far from each other. In 2021. Florida ended in the 8th position while California is in 10th. These statistics were drawn from three different points, business environment, employment, and growth. To make you understand it better let's just place them all together:
Florida: Business environment 12, Employment 20, Growth 9
California: Business environment 2, Employment 34, Growth 23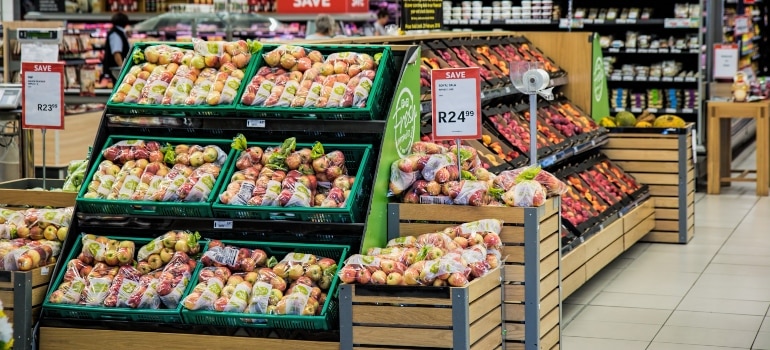 With just Texas between them, both states kept the same rates even in 2022. If you plan to start your business, so far Florida seems a bit better. On the other hand, if you have a business in California growth is high and there is no need to move it someplace else. Expanding it would be a good idea so consult with your team and try to make a good decision. Once you decide, make sure to find dependable movers to relocate you. One of the things you should know about hiring movers in Florida is that they are very reliable and that they can take care of your entire move from start to finish flawlessly!
Unemployment and crime rate
Living in Florida vs California could also be set by checking out the unemployment rate. It is good to mention that Minnesota has the lowest rate of 1.9 and is ranked as the best state when it comes to this. Florida and California are pretty different under this question and you should seriously consider the rates before making a final decision. The state of Florida has an unemployment rate of 2.7 while California goes up to 4.1. It seems like it will be much easier to find a job in Florida. A huge percentage works in the field of tourism, which is completely logical, while the rest goes to education, health centers, and other institutions.
Another thing you must be careful about is the crime rate. But the crime rate won't affect your decision that much as both states go above the average. Unfortunately, both states have a couple of areas with extremely high crime rates.
Taxes
So far, Florida had a pretty interesting way of calculating taxes. According to this state the more your income the less of taxes there will be to pay, and residents seem to be ok with that. Florida doesn't have a state income tax, but you will have to pay federal income tax. Believe it or not, California has the highest taxes in the USA, but effective property tax rates are below the national average. The property tax rate in California is 0, 79% while in Florida 0,83%.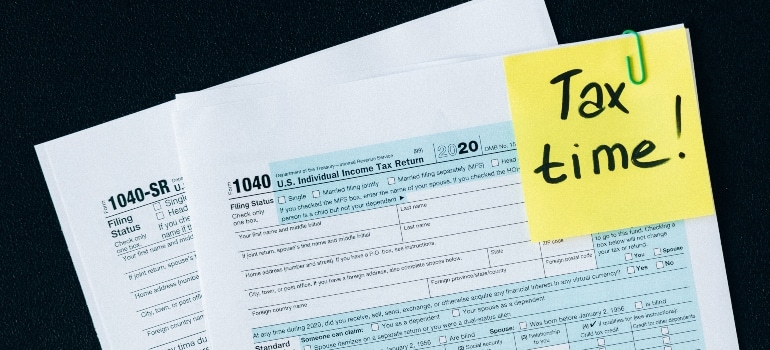 Beaches
Now let's move to a topic that will be interesting to anyone! Spending time at the beach is an experience everyone needs at least once a year, let alone living close to one. When it comes to comparing Florida and California on this topic, according to many Florida has to be better. Water is much warmer and suitable for kids. There are no huge waves, and you can spend the entire season enjoying yourself there. Some of the beaches are also cleaner than those in California. On the other hand, the majority of beaches in Florida are expensive. You will not spend a fortune at the beach but spending money every day in a beach bar, snacks, and beach restaurants is much cheaper in California. If you are not moving with your kids, you will most likely find California better.
Education
If we are to talk about education in these two countries the debate would go on and on. And if you wish to rely on the ranking, California stands out as a state with a much better education system. California's higher education system is composed of 454 colleges and universities of which 150 are public institutions. The rest are 157 nonprofit private schools and 147 are for-profit private institutions. Each one of them is providing high-quality education and offers further studies in different fields. Also, the majority of them offer different programs for student exchange. If you end up choosing California, you or your kids will get a chance to enjoy only the best of the American education.
On the other hand, Florida has 40 public and private universities also offering all kinds of student exchange programs and education. According to many, the best university in Florida would be the University of Miami as it ranks in the first position. Even though this state has fewer universities the quality remains pretty much the same. You could end up paying an affordable amount of money and get the people you love the education they deserve. All of the Florida cities for families have great schools, which is great.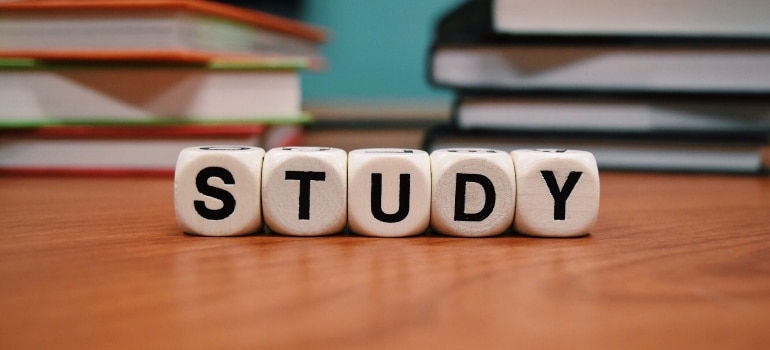 Schools in both states are excellent so that is not something you should worry about
What to do if you are moving to a smaller house in California?
To maintain a good living style, you may decide to buy a smaller home in California than the one you had in Florida. That way, you will get the property cheaper and utility costs will be lesser. In such a case you can decide to leave some things behind. You can also sell them. That is a good way to increase your moving budget. For the things dear to you, find affordable storage when moving to California from Florida. That way, you will have your possessions stored until you find a better job and buy a larger home.
How to make living in Florida vs California work for you?
A lot of interstate moving companies Florida claim that even those who are not sure about moving there, will adapt pretty soon and make a good decision. What if you find yourself in a situation where the cost of living is not entirely suitable, but you still need to move there? Well, you surely don't have to be desperate about it. As for many other things, there are certain tips to make you save money in certain fields than spending it in huge amounts. From changing a couple of your habits to switching completely to a different lifestyle, let's go through a couple of options!
Be mindful of how you spend your money
It is completely normal that you feel excited about moving to a new place and that you wish to spend more. Relocations can be stressful no matter if professionals are by your side, simply because you are changing your place of living. That's why it is so important that you are careful with your budget the entire time. Both states are magnificent and offer a lot of things you maybe didn't have a chance to see or try before. Even if you come across them try to be rational with your money.
Turn the relocation aftermath in your favor
Those who will be moving from Miami to Los Angeles should know that this city is famous for its green activities. The faster you embrace it, the more money you will save on certain things. For example, try to recycle packing materials after relocation. Los Angeles has countless organizations dealing with eco programs and you can give them all those moving boxes, wrapping paper, and foam peanuts once you unpack. If this is not working for you, then simply find a good website and sell those boxes that are still intact.
Rely on public transportation
Florida and California have beautiful roads and landscapes around so using your vehicle can be a logical choice. But with the gas prices using it constantly may cost you much more. The better option is to find suitable routes for you and your family members and start using them for commute and other daily tasks. Both states have excellent public transportation, and you will enjoy it most of the time. Leave your vehicle for family trips and seasons when there are too many people waiting for public transportation and you don't feel like squishing around or waiting for too long. For those who plan on moving from Miami to San Fransico, get ready to see beautiful architecture on daily basis no matter where you go.
Delicious food is waiting for you in both states!
If there are two places in the world known for delicious food, those would be Florida and California. So, if you decide to move, you may find it hard to resist delicious food on the street and in restaurants. But moving from Miami to California means that you are staying there permanently and that you shouldn't eat out every day. Once you finish unpacking make sure to start preparing food at home. Groceries in California may be more expensive than in Florida but if you organize your budget properly, you will spend less money.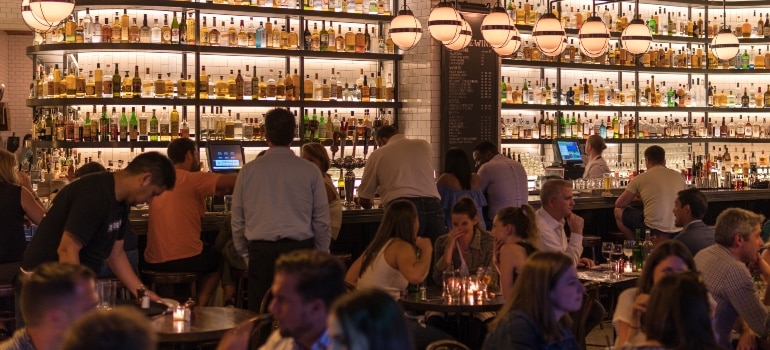 Other things to know
When moving to a new place it is extremely important that you focus on those details that could cost you more if you're reckless. If you need to plan an interstate relocation at the beginning of a school year, you must be smart about it. Don't let your kids suffer this big change coming your way, but rather help them adapt faster. Avoid using attractions as the only method of helping them cope as it will not give good results and it will cost you a lot.
Living in Florida vs California is very easy to compare as long as you follow your instincts and are sure that you are making the right decision. You can always ask someone to help you with organizing your budget, especially if this is your first time moving. It is also good that you hire a family lawyer if you don't have one already. They can help you deal with a lot of things in the new state and prevent you from losing money when not necessary.
Another method to avoid spending huge amounts of money is to leave behind things you no longer need. They will not only take up a lot of your space, but you will have to pay more for transporting and maintaining them. Sometimes it is much cheaper to buy new items upon arrival than to relocate them. Of course, if you have delicate and fragile items, you shouldn't spare any expenses on that. Make sure to gather all information on how to protect your fine art when moving out of Florida. Ask your movers if they offer fine art moving services, this way you will not have to worry about the safety of your precious items.
Is California a better place for you than Florida?
We have now all pros and cons of living in Florida vs California. Still, the final decision will be individual. We found out that California is overall more expensive for living in than Florida. Still, many other factors will influence your final decision. Both places are famous for their more relaxed way of living than in other states. And both have beautiful beaches and a lot of sunny days. Both have a rich history and cultural diversity. And both are attractive in their way.
However, we also have to remember people looking for a place to retire. Florida is one of the best states for retirement. With its excellent climate, a lot of sunny days, and low living costs, Florida is one of the best places for retirees. However, once you make your final decision, we are sure you will be happy with your choice, whether you decide to live in Florida or California.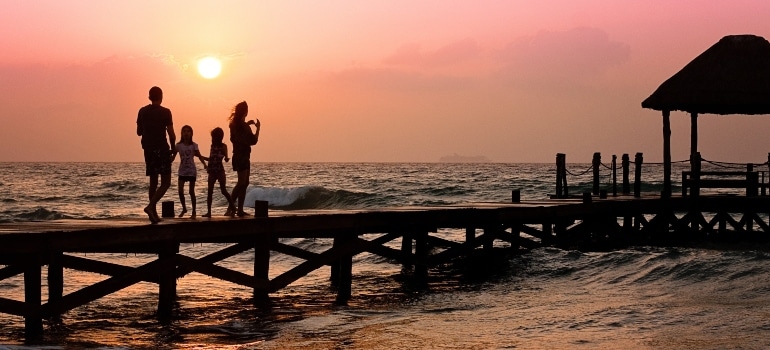 What is the final verdict?
To finalize this match, it is best to say that although California may be more expensive in some ways, Florida can be more expensive too when it comes to some other things. Once your relocation is over, let California grow to your heart slowly. No matter where you move, the community will make sure you feel good and before you know it, you will be calling California your home. After all, living in Florida vs California depends only on you and what exactly are you looking for. If you find a good job with a stable income, you will be able to lead a pretty cozy life in California so give it a shot.