A never-ending problem – relocation of the fine art. Moving in general causes many difficulties. Owning pieces of fine art can only increase the stress and demands. Thus, you must prepare well to protect your fine art when moving out of Florida. We suggest relying on Florida movers who already have the necessary experience and skills to handle such delicate valuables. One of the most important parts of the relocation is to make thorough preparation and pay special attention to the packing process. Moreover, choose the adequate means of transportation. With everything done correctly, your artwork will reach your destination safely.
As with every relocation, start by making a detailed plan
When deciding to leave your family nest in Florida the time has come to become occupied with your relocation process and the tasks it brings along. Think of the slightest details and create a plan that will enable you to relocate your fine art safely. Make an inventory list of your artwork. Also, determine the dimensions, necessary materials, weight of your valuables, and means of transport. Moreover, you can click snaps of your pieces of art. Document their current conditions, dimensions, and other important data. A video is also an option. As a result, you will have documentation of the condition of your belongings that may serve you well in the future. Also, you may create copies for your movers.
Don't hesitate to hire the movers
Make sure to hire one of the best moving companies Miami on time. Research the internet and ask for recommendations. You need movers who are skillful enough to handle the move of your fine art. Are they experienced enough? Get at least 3 estimates. Remember, an online estimate is good but in cases like this, the best would be to have a professional come to your home. This way you will have an idea of the actual costs of the move. Therefore, after careful preparation, planning, and hiring the movers you are ready to start performing the tasks leading you to a successful relocation.
Buying extra insurance is a good idea
Of course, we expect you already have your homeowners insurance or moving insurance. Still, in order to protect your artwork when relocating from Florida, you are to buy extra insurance for your fine art. Who knows? Certain damages or losses during the move may happen. Hence, that is why this extra insurance is essential. It would cover your valuable belongings in case of an accident.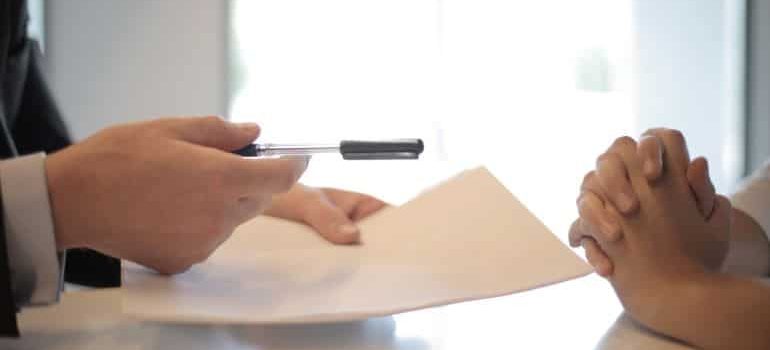 Get the adequate packing materials to protect your fine art when moving out of Florida
First of all, you should know that the regular packing supplies you use for ordinary items won't be suitable in this case. Art pieces require special packing materials to increase the level of their protection. Thus, don't try to save money on obtaining these materials for free. As a matter of fact, use only materials of good quality for free. On the other hand, buy what is really of the highest quality.
artist tape
cardboard corners
glassine papers
foam boards
acid-free paper
bubble wrap
crates or large boxes
gloves
tissue paper and other filler papers
exacto knife or scissors
tape guns
For instance, you should avoid using regular boxes. Only sturdy boxes of the highest quality may serve you well. The weight of the items can make a huge difference in what kind of boxes will be most suitable. Especially when moving sculptures. Also, you should avoid using regular tape. It simply doesn't provide necessary protection in these situations. Just like the ordinary paper for packing or newspapers that many uses to fill in the gaps. Hence, these items require special materials.
The best practices for packing your fine art are at your disposal as long as you need them
Not only should you obtain the best packing materials but also get familiar with the most appropriate techniques or opt for packing services Florida. Of course, it all depends on what type of art pieces you are transporting. Is it a painting, a vase, a sculpture, or a photograph? However, most of the techniques can apply to everything. Most importantly, they really give excellent results. With this in mind, the safety of the items is guaranteed.
Use the gloves
Maybe unexpectedly, but using the gloves is very significant, especially with oil paintings. As a matter of fact, when you touch the artwork barehanded, the oil can transfer to the art itself leading to discoloration and damage. Therefore, don't feel weird by having gloves. Your goal is your items' safety. Do everything to obtain it.
The glass should be taped with an X
Unfortunately, it may happen that the glass breaks during transportation. Thus, what you can do is to hold it in place with an X sign across the glass. Not only will you protect your artwork but also your movers' hands. Moreover, what you can do to diminish the possibility of breaking is to wrap the piece in a layer of packing paper. Then, put the art piece between the two layers of cardboard. Finally, you can wrap everything in bubble wrap and place it in a box. Hopefully, nothing bad will happen. Nevertheless, what matters is for you to have done your best to prevent the glass from shattering.
Use acid-free paper or glassine for better protection of the artwork
In certain cases, a much better alternative is to use a specialized paper that is water, air, and grease resistant. Most importantly, it doesn't contain acid which can be quite damaging. As a matter of fact, acid-free paper provides a barrier for your pieces of art. When it comes to paintings that have no glass you need extra precaution to protect the canvas. Be that as it may, avoid using bubble wrap since it can stick to the paint. Especially when your items are stored for a long time. Instead, use a layer of glassine and use artists' tape. After this, it can be safe to wrap it in bubble wrap, pack it in a box and seal it.
Use cardboard layers for maximum protection
In order to provide additional protection when moving from Florida to California, you need to use cardboard layers. They are excellent since they can absorb any bumps along the way. Thus, to prepare your works of art for when moving out of Florida place sheets of cardboard on both sides of the artwork.
Don't underestimate the corners of the paintings
Since corners tend to stick out and strike against something, pay attention to the corners when packing fine art. Thus, you can use cardboard corner reinforcement or use an art box instead. You can buy a cardboard reinforcement. On the other hand, you can make some in case you have extra cardboard left. Hence, make some and put them onto corners and tape them on the back so that they don't move.
Still, if your piece of art is quite valuable and you don't want to risk any type of damage, we advise you to buy specialized art boxes. They may be expensive but they will enable you to enjoy your safe moving from Florida to New York. Thus, who would say that corners may be tricky?
Don't be scared to use the bubble wrap to protect your fine art when moving out of Florida
First, be aware that you are to protect your artwork with glassine paper or cardboard. Only then can you use the bubble wrap. It definitely provides extra protection during transportation. Still, we can't place the bubble wrap directly on the piece of art. The result would be damage. For instance, when packing a sculpture you should wrap it in acid-free paper and after that, you can use several layers of bubble wrap. Thus, including the bubble wrap during the relocation is something you should definitely do. Just follow the order of the layers of protection. Bubble wrap has its position where it shows its true quality. Who knows? Maybe movers near me may have bubble wrap to save you the trouble of searching for it.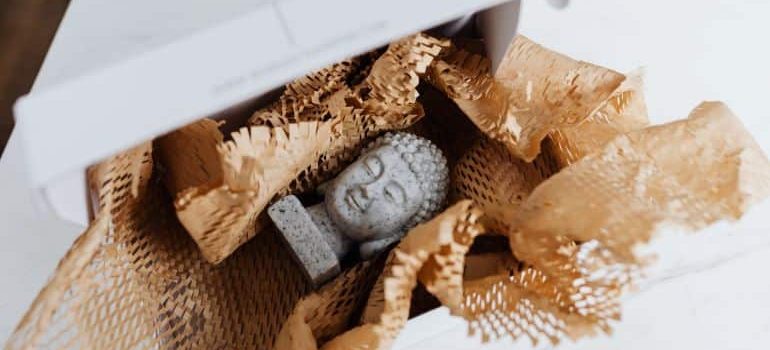 Make sure to fill in all the gaps in the boxes
In order to keep your fine art safe when moving out of Florida, remember to avoid leaving any gaps in the boxes. Thus, use a sufficient amount of padding. After you've done check the amount of movement inside the box. Keep adding the fillers until your art piece no longer moves. Then, seal the boxes with tape.
Labeling is the last but still important part
Finally, you can use markers or certain stickers to label the boxes. The boxes should be titled Fragile. This is an important step in ensuring your fine art safety until they reach your new home. Also, labeling is very important for cross country movers Florida since their staff recognizes the boxes that need special treatment. Hence, you are free to use colorful markers or stickers.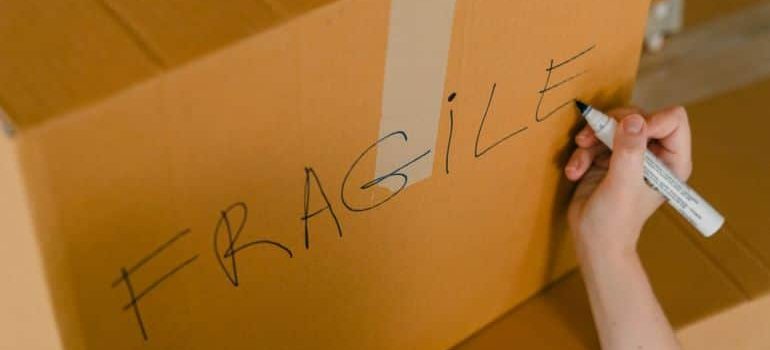 Choose the best means of transport according to your fine art pieces
Before you make the final decision you may listen to the advice from your long distance moving companies Florida. After all, your movers know best. For instance, the sculptures and some other similar things will be safe in packing boxes. Still, pick the correct size of the boxes. Also, opt for high-quality sturdy boxes. As for painting, we would suggest crates in various sizes. Moreover, certain pieces of art can be safe in crates with dividers. In case you are moving internationally, there's a possibility to use climate-controlled crates because of different climatic conditions.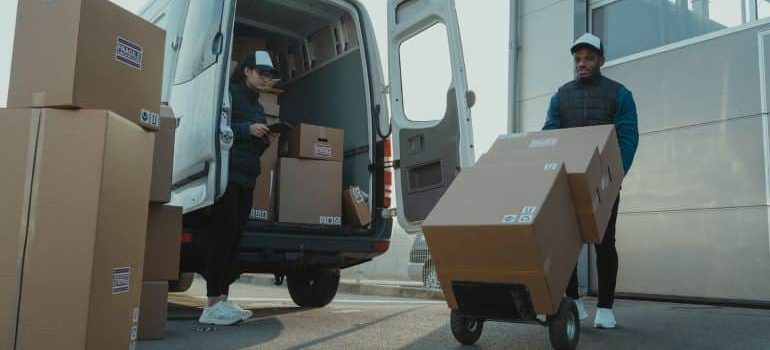 Furthermore, the transportation itself requires attention to detail. Thus, the position of the pieces of art during the transport is crucial. Let's be realistic. No matter how well you pack your items they will move during transportation. Hence, some advice will be handy.
When moving multiple artworks make sure to place them front to front and back to back. Otherwise, the hanging hardware on the back of the frame can easily damage the front of the next frame.
Place your wall art upright, not flat. In case you place it flat, it can move during the transport and the hardware will scratch up the frames.
Using storage is an excellent option
When you are in need of a safe place to keep your artwork until you finish moving, the right solution is to use adequate storage facilities. Still, be careful when making choices. You need to find a storage unit with ideal conditions for your valuables. No need to say that you are to look for climate controlled storage facility. Only then will you be certain your valuable art pieces are in the right place.
Make your relocation as stress-free as possible
All in all, no matter how relocation can be stressful, you can facilitate the whole process with careful preparation. Hence, you are to protect your fine art when moving out of Florida. Wherever you plan to move, your fine art should decorate your new home. Thus, prepare and make a good plan. Hire the best movers. Do your own research. After all, moving art pieces is truly a challenge. With this in mind, acquire the necessary packing materials and necessary packing techniques. Also, opt for the most adequate means of transport. Generally speaking, there are many details to consider. Therefore, the assistance of skillful and experienced movers will be more than welcome.