If you are preparing for a move, one of the most important things will be to find appropriate assistance. Unfortunately, even though there are many moving companies on the market, finding reliable movers is harder than you think. And when it comes to finding Florida movers, things can be even more complicated as this state is known for having a high number of rogue movers that can turn your already difficult move into a complete disaster. Luckily for you, in this guide, you will find everything there is to know about hiring movers in Florida.
 There are many available services in Florida

Available services are the first and most important thing that you need to focus on when hiring movers in Florida. There are many different types of moving companies and each of them provides a unique offer of services. For example, some moving companies specialize in local relocations. Some are more focused on long-distance moves within the state of Florida. While some may only offer cross-country moving services. Also, there is a wide range of additional services you might come across while searching for movers. So if you have some special request, you will need to find a moving company that can handle the task. Here are the things you need to pay attention to and find the best moving companies in Miami, for example.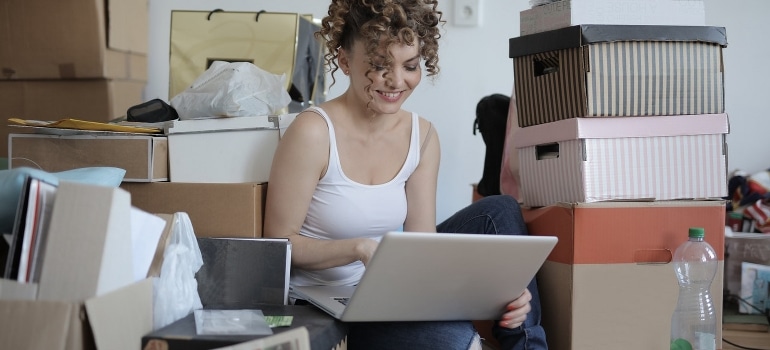 Find local movers if you are moving within your city
If you are moving locally within the 50-mile distance, you will need to find some good local mover has to offer. Every city has a moving company that is specialized in handling local relocations within that city. And moving companies that handle local relocations usually have teams that consist of local moving professionals that live in that place and know it very well.
If you are moving far away – look for long-distance movers
When you are moving long distance but you are not leaving the state of Florida, you will need to find a moving company that offers long-distance moving services. For example, long distance moving companies Florida have a versatile truck fleet that consists of a wide range of vehicles from small vans to large trucks. Their vehicles are well-maintained and capable of crossing large distances. Also, since long-distance relocations are complicated and demanding, the whole team of movers needs to be experienced and well versed in handling such moves. Also, they need to have a good and knowledgeable team of coordinators working behind them that will:
Make a moving plan
Ensure a smooth relocation and swift process
Avoid all possible issues along the way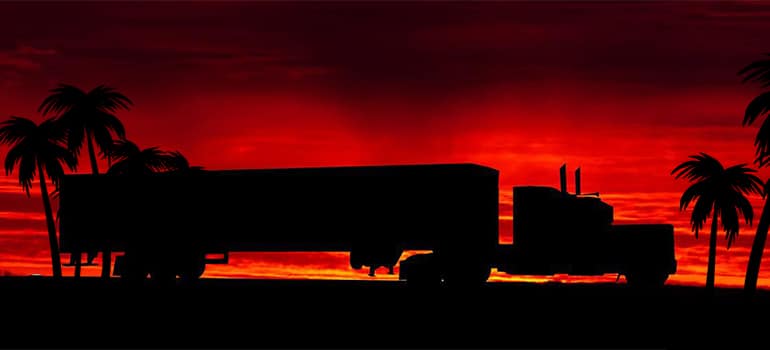 When you are leaving Florida hire cross-country movers
If you are leaving Florida altogether, you will need to find a moving company that offers interstate moving services. Interstate moving services are also often referred to as cross-country moving services. So do not let that fool you. These are the same service. Cross-country movers, similarly to long-distance movers, also need to have good and durable vehicles. However, they also need to have proper licenses and corresponding USDOT numbers for providing interstate moving services. In Florida, even local movers need to have a USDOT number. But some states do not require that number for local moving service providers.
If you are moving your home you will need residential movers
Home relocations are the most common type of moving thus most moving companies provide this type of service. So when you are moving your home, you will have no trouble finding good residential movers Florida. Bear in mind that even if you find residential movers, that doesn't mean that your movers will be able to handle some specific items you have, like a piano or a heavy gun safe. Hiring residential moves means you are hiring professionals specialized in handling standard items like household furniture, home appliances, kitchenware, clothes, and such.
Also, you may find that some moving companies have apartment movers as a separate service. Most movers are perfectly capable of relocating single-family homes as well as apartments. However, apartments can be a little bit more tricky to move, due to more crouched staircases and narrow corridors. If you find movers that offer apartment moving services you can be sure that those Florida movers have special equipment and a trained workforce that will know how to handle the process with ease.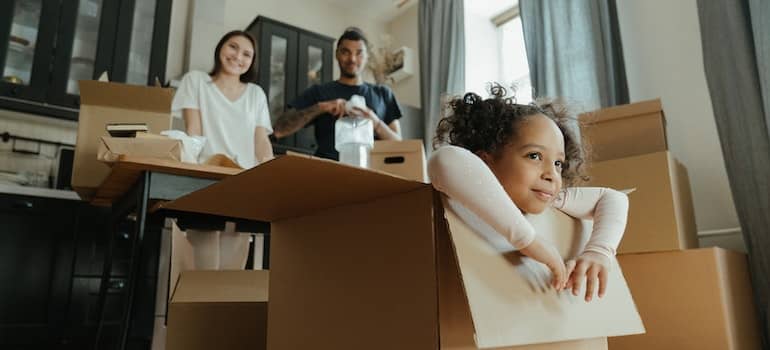 Find appropriate movers when relocating your business
Another thing you need to know about hiring movers in Florida is that you will need to hire a commercial moving service if you are moving a business. You have probably seen that many moving companies offer commercial moving services. However, finding corporate relocation companies Florida for your business move is just the first step. You will also need to find a moving company that can move your type of business. Most commercial movers handle simple office relocations. And that can be quite understandable. Offices are just like small rooms with just a few extra computers and monitors that need to be handled.
However, if you are moving a production line or a warehouse, you will need to find a moving company that has large rigging equipment and teams of professionals that know how to move large and heavy equipment. Also, you can find movers that are specialized in moving restaurants, medical equipment, hotels, government agencies, and other commercial and government entities that have special requirements.
Packing service is the most popular additional service in Florida
Those are standard moving services that you can find at most Florida moving companies these days. However, Florida movers also offer a variety of additional services that you can hire to ease your move furthermore. For example, packing services are probably the most common services that you can find. And because of the difficulty that the packing process represents, this is also the most popular service by far. Still, when hiring Florida packers, you need to be aware that this service comes in many different sizes and shapes.
For instance, some movers provide only a standard packing of your basic items. Some movers will also pack your fragile items. You can find moving companies that offer free packing supplies as well. And you can also find moving companies in Florida that offer to unpack. So this is one of the most important things to know when hiring movers and packers.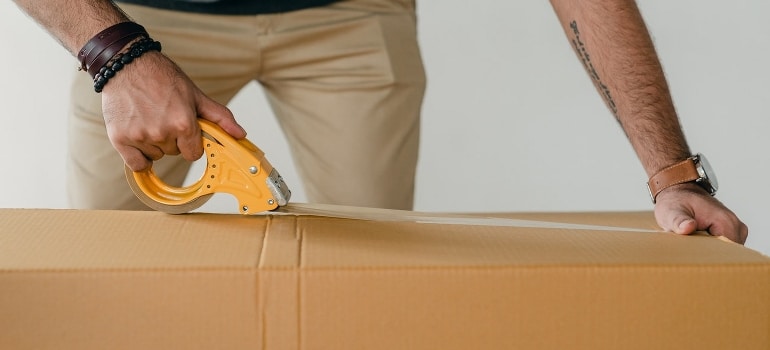 Other additional services you can find when hiring movers in Florida

Besides packing you can also come across other additional services that Florida movers provide. Another very common service that a lot of movers offer is piano moving. There are many households these days that own pianos. And moving those large, delicate, and valuable instruments does require certain skills and equipment. Besides piano movers in Florida, you can also very often find pool table movers, heavy-safe movers, hot tub movers, fish tank movers, and many similar services.
Many moving companies provide storage services as well
Moving often goes hand in hand with storage. When people move to a smaller home, most people have some items that just do not fit in their new home, want to redecorate before moving in, or simply need to wait some time before the new home becomes available. So, one thing that you should know about hiring movers in Florida is that a lot of them offer storage services as well. This is a very helpful feature since you do not have to hire another company to handle your excess items. Because movers you hired for the move can handle them for you. Still, before you get storage services from your movers, be sure to check their facility. You want to be sure that your items will be kept in a suitable place, especially if you are storing them long-term.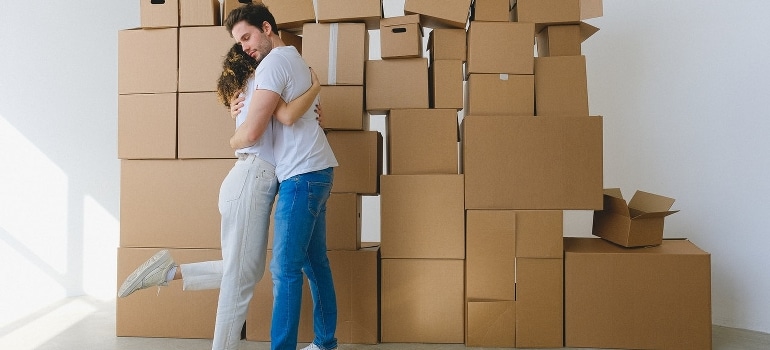 You can hire a full moving service, labor-only service, or something in between
Another thing that you should know about hiring movers in Florida is that most of them offer full moving services. This means that your cross country movers Florida will handle the move and all other tasks that go along the process. For example, if you hire a full moving service and you have a piano and a few items to store, your movers will handle:
Loading

Unloading

Transporting

Packing your piano

Storing the piano, etc
Of course, you are never obliged to hire a full moving service. In most cases, you can choose only the services that you need. You can also hire labor only service where movers only handle loading unloading and transport. In some cases where you are renting a moving truck, they will also handle loading and unloading. There are moving companies that do not own any vehicles and only offer labor services for people that organize DIY relocations.
One thing that you need to know about when hiring movers in Florida is how to avoid scammers
One of the biggest issues that you need to avoid when hiring moving companies in Florida is avoiding scammers. When hiring movers in Florida you need to know that this state is notorious for having a great number of fraudulent moving companies. So, you need to be especially careful when searching for a moving company to help you with your move.
That is why, before you hire movers in Florida, you need to do your due diligence and research everything you can about them. The best thing to do is to read online reviews and check the Federal Motor Carrier Safety Administration website to see whether they have all the necessary licenses and insurance to provide moving services in Florida. Remember, that all moving companies in Florida, regardless of the services they offer need to be licensed and have a USDOT number if they are working according to Florida's laws and regulations.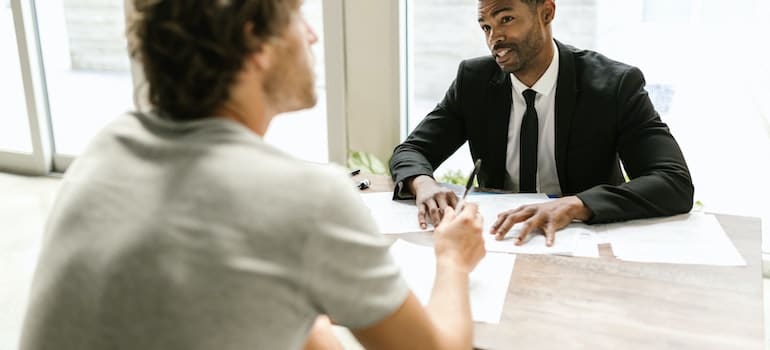 Avoid moving brokers when hiring movers in Florida

Moving broker is another type of moving company that you might come across during your hunt for movers. Moving brokers are not moving companies but rather intermediaries between you and local movers Florida, to put it simply. And in a lot of cases, you might not even know that you hired a moving broker. A lot of them do not openly say that they are not professional movers. Once you hire them, they will go and find an actual hauler that will handle your move. While this is not illegal, and some of them will do honest jobs, moving brokers have a bad reputation. Mostly because they will usually find and hire the cheapest moving company they can find. So, most of the time, you will be better off if you avoid them altogether.
Things to know about hiring movers in Florida- conclusion

Those are the most important things that you need to know about hiring movers in Florida. Are you now ready to hire good Florida movers for your upcoming move? If not, here is how to make sure that you will have good professional assistance regardless of the potential issues. First, make a moving plan and a moving inventory list. Then, go online and locate moving companies that offer the services that you need. Check their licenses and read online reviews to learn more about them. Find a few companies that look promising and ask for their free moving quotes online. Once you get their offers, compare them and pick the one moving company that has the best offer. That way, you will find a company that suits you the best, which ensures quality services.