If you have decided to move interstate, start planning at once. A demanding relocation requires careful preparation from the beginning of the move, especially if you have school-aged kids. You have to think of both your children's feeling and their education. Interstate relocation at the beginning of a school year is full of challenges. To get more free time to devote to your children, make sure to hire the best movers in Florida and let them handle your belongings. You should welcome all the help you can get. Thus, take the necessary steps so that your kids feel the minimum stress during the relocation.
Go step by step to make your interstate relocation at the beginning of a school year a success
First of all, be aware that an interstate relocation will be more expensive than local for instance. Thus, set your budget at the very beginning. Most importantly, make a detailed plan. Consider all the slightest details. Remember you must include the steps to help your kids adapt to the new environment after the relocation. Only then will you be ready to grapple with all that is expecting you, which includes:

Making an inventory list

Hiring the movers

Handling the packing

Talking to your kid

Meeting the new city

Organizing a farewell party

Talking to the new school teacher

Unpacking your things

Getting involved in the new community
An inventory list – the first step in your plan for an interstate relocation
Now is the time to turn around and have a look at what you have in your home. Start writing down. What will you need when moving from Florida to California? Go from room to room. Pay special attention to your kid's room. Even though you consider something unnecessary to move, respect their feelings and make a compromise. When observing your entire home, you surely have things you no longer need. Hence, downsizing is a good idea. Give away, sell, donate or throw away certain items according to their current state. When making a final list, you can contact the movers. After all, the inventory list will be especially significant for them too.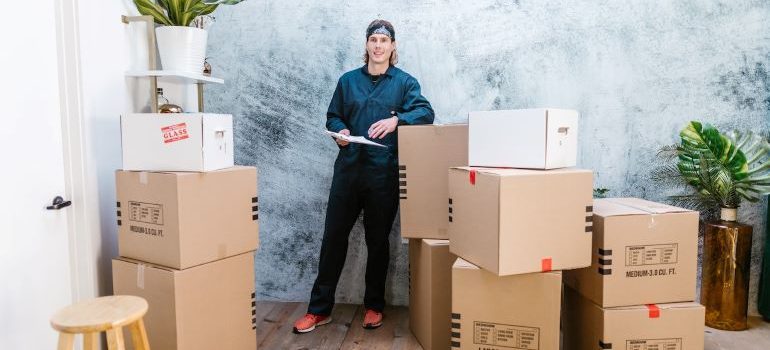 Contact the best movers and get the most reliable allies
Start researching to find the best state to state movers Florida, and ensure a stress-free relocation. Pay attention to the recommendations and reviews. Choose at least three companies that deserve your attention. Then, ask for a free estimate. After careful consideration, opt for the best moving company. Reach an agreement. Since you plan to organize a state-to-state relocation at the beginning of the school year, be prepared to pay extra money. After all, this is the peak of the season. Therefore, what you can do to reduce the costs is to opt for the middle of the month. Also, choose a weekday.
Nevertheless, no matter how expensive, this is a great decision for your kids. After all, moving in the middle of the school year can disrupt their studying and whole life. Not to mention beautiful weather during the summer that will surely suit you. Besides, true professionals always tend to satisfy the client's needs. Thus, we are certain your movers will adjust the prices to your possibilities.
Packing your stuff may begin
Stick to your interstate moving checklist. First, obtain the necessary packing supplies. You can get something for free. However, we advise you to buy the supplies for your valuable items to get better protection. Or else, you can count on your movers to provide high-quality packing materials. Then, start packing. Pay special attention to the safety of your items. Study the adequate packing techniques to achieve better results. As for your kids, let them help you. They can at least pack their bedroom, with your assistance of course. Also, they can carry lighter boxes. Involvement in the process will boost their confidence.
On the other hand, use relocation services Florida and rely on professional packers to handle your belongings. As a result, you will have more time to spend with your kids. Moreover, sleep calmly knowing your belongings are well-prepared for the transport.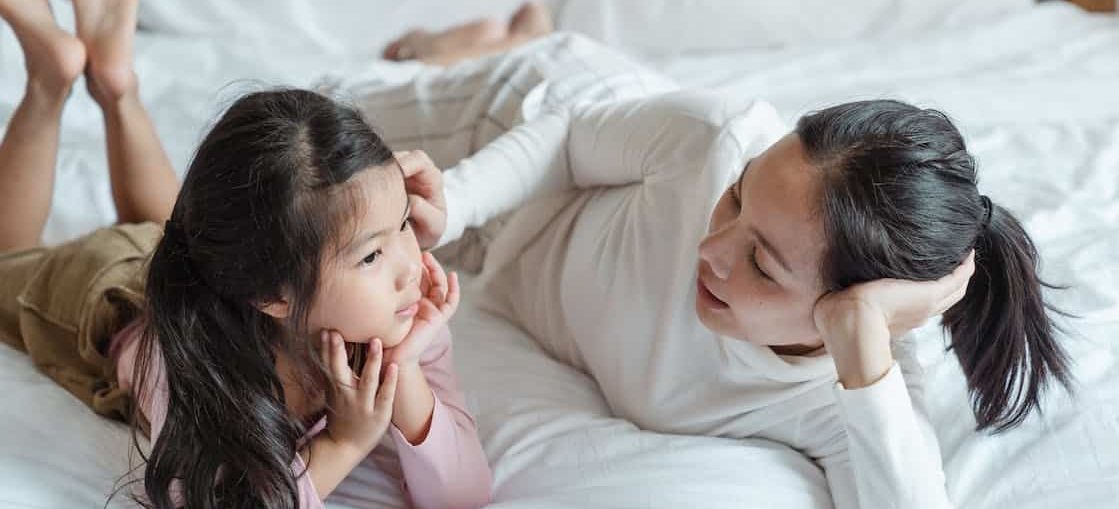 Talk to your kid before an interstate relocation at the beginning of a school year 
This is the hardest step in your journey. No matter how moving from Florida to Seattle can be exhausting, find time to speak to your child. While some kids are more open, other kids don't like to express their feeling that easily. Knowing your child, be prepared for the right approach. With this in mind, ask your child what they expect from the move. Do they need anything? How do they feel? Let them understand you will be there for them and help them adjust to the new home, neighborhood, city, and school.
Moreover, don't evade the subject of the new school. Tell them some facts about the new school. Or else they have the chance to find interesting information on the school website. Of course, there's an alternative – choose a new school together. Accept the opinion of your kid. Still, be reasonable and opt for the best school that fulfills all the requirements. In case you have time, take your child to see the new school before the beginning of the school year.
What if you get a negative response?
Don't be surprised if, at a certain point, your kid starts yelling at you telling you all sorts of bad things. Like "I hate you" or "I'm not moving". Of course, the natural reaction would be to respond and get defensive. However, is it the right way? No, this isn't the way your mutual conversation should continue. Try to remain calm and understand how your child feels at that moment. Anger produces more anger. Hence, find the words to calm your kid down and show you will be there at any moment. Slowly but steadily, both of you will be able to control your emotions, and conversation may begin. Remember, there's no winner or loser here, just a kid sitting next to you scared of the unknown.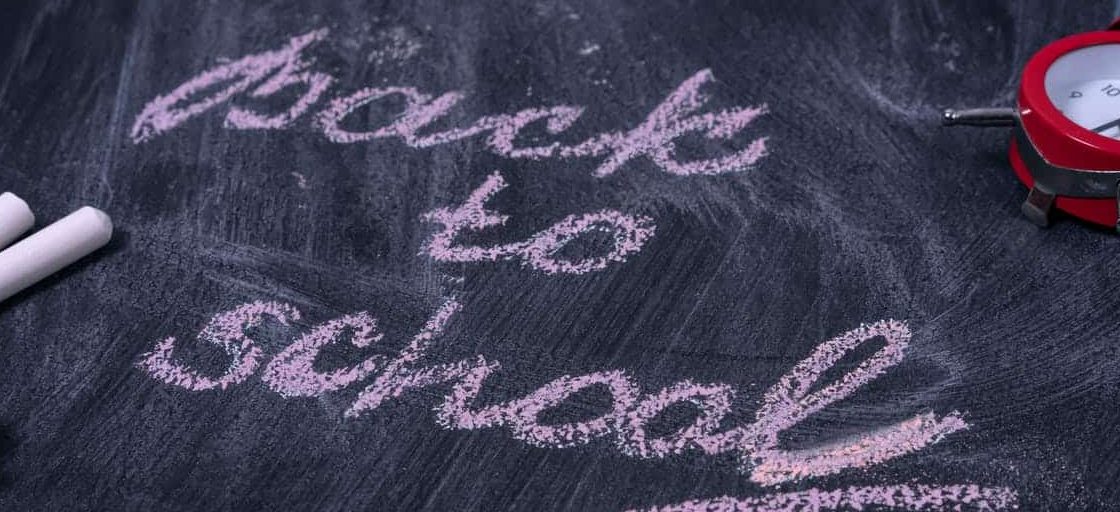 Tour around the city
If possible, you shouldn't just visit the school, but also take a tour around the whole city. Get an insight into what you may expect when moving from Florida to New York and vice versa. Maybe you can take a picnic, have lunch at the restaurant, and walk through the park. Also, you may discover where the library or the best shopping centers are. The process of interstate relocation at the beginning of a school year can be a bit easier for your kids if you engage in different activities with them.
Promise your kids to stay in touch with old friends
Thanks to the current development of social networks, your kids may stay in touch with old friends. Moreover, you can promise them to organize a visit from the old friends after you move into the new place. Why not? Certainly, they will know how to appreciate this gesture. Hence, during the school holidays, your kids' best friends can come for a few days. At the same time, your kids may visit old friends and the old city. Furthermore, as the school year and your new moving day approaches make sure to throw a farewell party for your kids' friends. Likewise, you can throw a party for yourself to say goodbye to your friends, relatives, and neighbors.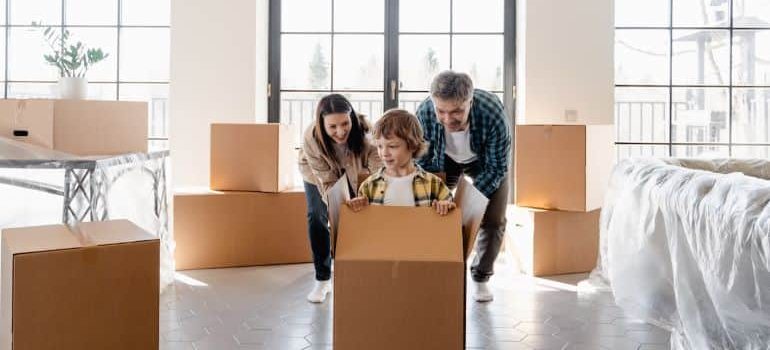 Talk to your kid's new teacher after an interstate relocation at the beginning of a school year 
Maybe it is hard, but try to get in touch with the new teacher for your child before the school year begins. Have a sincere conversation and discuss any fears or concern your child might have about the new school. In case your child has had problems in the former school, a new teacher should know about it. Make sure to point out the kid's positive sides as well. Thus, be frank. The new person in your kid's life should know a variety of things about your kid to build a good relationship and achieve positive results concerning education.
Start unpacking upon your arrival at your new home
It's expected you want to unpack as soon as you move in and organize your new home. Nevertheless, be aware that not everything has to be done in one day. Therefore, you can unpack slowly while your kids are at school. When they get home, make a break. Spend time with them talking about the new school, neighborhood, and children. Have they met someone new? Stop looking at the boxes. There's time for everything. Instead, help your kids adjust to the move. Believe us, your child will appreciate the time you spend together. After all, your kids feel everything. In case you feel anxiety and need to get home in order rapidly, they will sense that.
Furthermore, help kids settle into a new home by letting them be a part of the unpacking process. They can help with unpacking and organizing their bedroom. Also, they will be satisfied if you let them decorate their new room. After all, it's their space. Why not let them be creative? Don't mind if they put some posters on the wall. Understand how they feel. Do whatever it takes to improve their adaptation process after an interstate relocation at the start of a school year.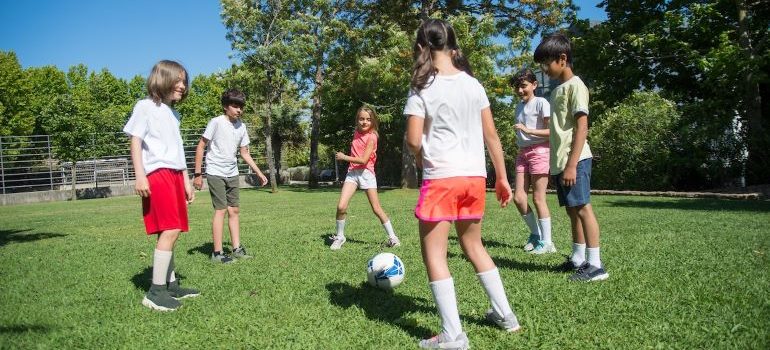 Involve your children
in the life of the new community
There are excellent ways to get involved and meet new friends when moving to Chicago from Florida, or any other city. After-school activities are an extraordinary opportunity for your kids to make new friendships and take their minds off the stress. Moreover, a few days before the school year begins try to meet new neighbors, and your kids may meet new friends. As a result, your kids will finally feel they belong to the new community, neighborhood, and school. You should know what your child is interested in. You can try enrolling them in their favorite activities or clubs, such as:
Sports

School clubs

Instrument lessons

Service projects
An interstate relocation at the beginning of a new school year- conclusion
All in all, each interstate relocation at the beginning of a school year is stressful for your kids. Therefore, you must start with the preparation on time and think of every step. Most importantly, hire the most reliable movers to get extra free time to spend with your children. Make sure to have a sincere conversation with your kids. Be open and try to have them reveal true emotions. If your kids have a problem accepting the relocation, find a way to help them. Moreover, allow your kids to help you with packing, unpacking, or carrying lighter and smaller boxes. As a result, your kids will feel useful and be occupied with different chores. Hence, they will have less time to think about the relocation. Also, arriving at a new place shouldn't become a worry about unpacking and organization of the things in your new home. Devote your time to your kids. The first week or two will be the hardest for them.