Buying a property in Broward County is a big step. This means you have decided to settle in and find a dream home. And just like every other big step, this one carries a lot of risks. Making the right decisions along the way is essential as this is something people don't do that often. To do it right, you will have to know what your priorities are and learn how to come up with solutions in case things become difficult. You will have a lot of professional help on the side, so make sure you consider it on time. To make things easier for you, moving companies in Florida give you a list of everything you should know before you buy a property!
Broward County, Florida
Before you decide to buy a property in this county, you should get to know it first. Especially if you never had a chance to visit or spend some time there. And even if you didn't, chances are small you never heard of it! Broward County is one of the most populous counties in the state of Florida, which is enough for a first impression. Some of the largest cities are located here like fort Lauderdale, Pompano Beach, and others. Moving here means you are ready for new adventures every day and making some new friends. According to many, this county welcomes dozens of new residents every day!
The main reason for that is probably the urban lifestyle it offers. It is full of young people chasing careers or an exciting way of living. With them, there are always big companies following, and it counts more than 1.942 million people living there. Everyone who decides to move here can find a community that suits their needs. Speaking of that, it is very important to mention that Broward County is a place of diversity. People from all around the world are coming here for vacation or staying permanently.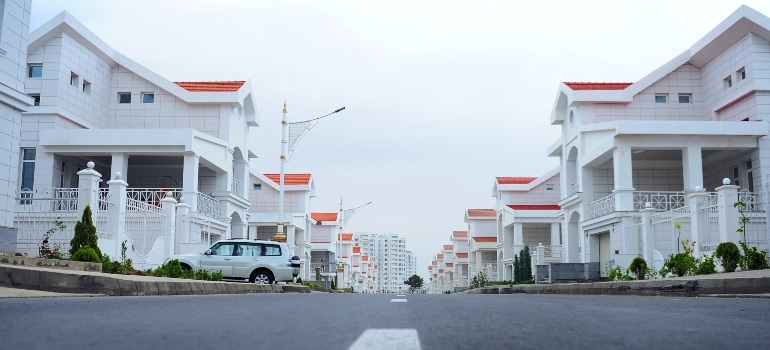 Economy and cost of living
Since this county is home to some of the largest cities in Florida, it is safe to say that the economy here is stable. Due to many young people staying in this county and looking for a job after university, the flow is kept inside the state. But, before buying a property in Broward County, you must know what exactly you are looking for. Smaller neighborhoods and cities offer different things from those that are luxurious. Daily life items in those places will be more expensive due to real estate prices and the lifestyle of its residents. Because the economy is stable, movers Broward County claim that most of the people who decided to move in recent years were those with small businesses.
This means that this place is more than suitable for running a business. For those who don't have one, there will be many job vacancies in different fields and professions. Of course, the most popular are those related to tourism, economy, and education. Altogether they are keeping both this county and the state of Florida in high ranks.
Weather conditions
When you hear the word "Florida", you instantly think of endless summer and wonderful beaches. That is exactly what will be waiting for you there. Moreover, nice weather is among the main reasons people decide to move here permanently. Although winters can be rainy and windy, don't expect very low temperatures. This will come as great news to everyone living in colder parts of the USA. Since beaches are popular spots all across this county, expect to see a lot of people there during summer. This is your first hint that if you are not a fan of crowds, you should avoid buying a property close to popular beaches.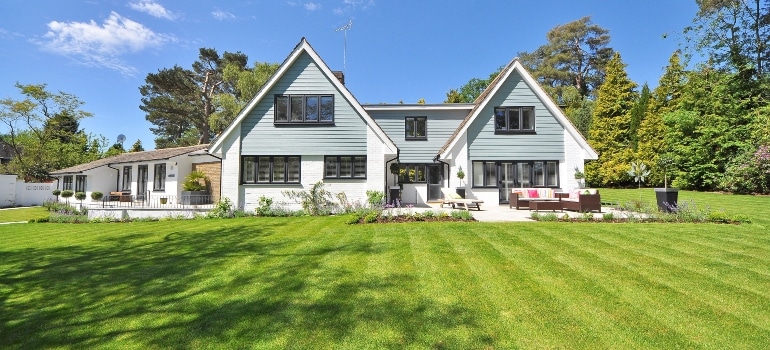 Communities and neighborhoods
Finding a perfect neighborhood before buying a property in Broward County will probably be the trickiest task in front of you. You will have to be careful and choose the one that will suit you the best. If you are coming from another state or a completely different county, you should get some information firsthand. Before your long distance movers Florida arrive, try to get in touch with some communities. If you are not able to visit some of these places in person, rely on the internet and different forums and reviews. They will give you a better insight into the lifestyle these communities have, and it will be much easier to decide which one is good for you.
Cities in Broward County
This county has 31 municipalities in total, and that number includes 24 cities. With numbers being this high, you will have a lot of options in front of you. Among the most popular cities are Fort Lauderdale and Pompano Beach. If you decide these are your best option, you will have to start preparing on time. Some permanent residents say these cities are so wonderful they are like no other, and that says it all. Of course, for those that need something more subtle, smaller towns and townships will do. This information will come in handy when you start checking out the real estate market in Broward County.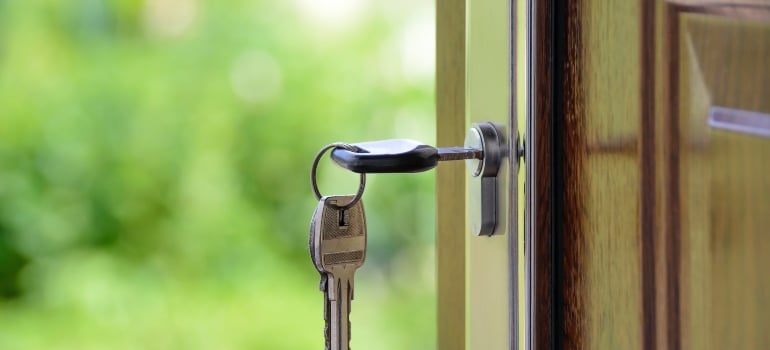 Getting ready for buying a property in Broward County
Now that you are getting closer to your goal, it is time to see how to choose and buy a property in this county. Making a good plan is always a good start, as you will have something to stick to until the process is over. There are a couple of important steps that you should consider including in it, as they are proven to give the best results:
Finding a dream home
Not spending a fortune
Finding a property in a reasonable amount of time
Searching for too long will only have a negative impact, but on the other hand, rushing through the process may include some losses. As it turns out, it is all about balance so let's see how to achieve it.
Setting the goals before b
uying a property in Broward County
Long before you start thinking about movers and their moving services, you will have to focus on finding a property. Even though this sounds like the easiest thing ever, once you start doing it, things will become pretty serious soon enough. You need to know exactly what you need and how much you are ready to spend on it. If you decide to buy a property with real estate, try to think a couple of steps ahead. The main reason for setting the goals this early is due to some unexpected situations that can happen. Of course, buying a property in Broward County is not something you will do every day, so this decision must be smart and economic at the same time.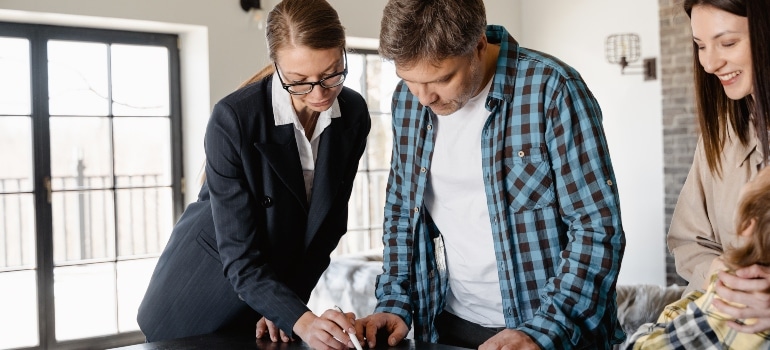 Checking the real estate market in Broward County
Get ready to see many properties on your way to buying one! For this process, you will have to be focused most of the time and ready to narrow the choice down when the time comes! If you set your eyes on bigger cities like Fort Lauderdale, expect a huge offer. That doesn't necessarily mean you will find something good quickly, but it will make things easier for you. Another thing to keep in mind is making all arrangements with movers. Inform moving companies Fort Lauderdale FL about the details of your relocation as soon as you finalize the purchase. In cities this big, getting a good date for moving requires scheduling the meeting in advance.
Real estate markets in Florida are pretty good and stable and offer all kinds of properties, homes, and other kinds of real estate. If this process seems too complicated for you, ask a family member or even a professional to help you out. You must avoid making mistakes and focus on keeping your budget in one place.
Types of properties in Broward County
By now, you have understood that options are endless. Buying a property in Broward County will be extremely easy if you know what you are looking for. As this term is pretty wide, you can decide to buy land only or the house. In this county, buying a house with its property is the best option. Houses here are very different in size and architecture, and it all depends on the neighborhood you choose. Suburbs usually have larger ones with gardens and parking lots included, and the price varies.
If you take Hollywood as an example, you can even choose between luxurious and middle-class neighborhoods. According to movers Hollywood and their experience, people usually try to find the middle when moving to Hollywood. What you want is to be close to all the fun things this place has to offer, but have your peace at the same time. Luckily, this place has some of the most beautiful houses in the state, so finding the perfect one won't be an issue.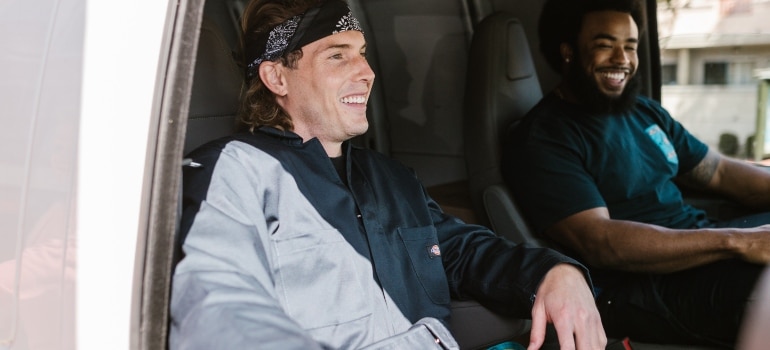 Should you stay away from properties that need major work?
The answer depends on you. You should give it a try if your budget can take additional expenses for renovation work. There have been countless situations where people found a home that had to be renovated, and they managed to do an amazing job with it. You will get it for a much lower price than usual but try to estimate expenses in advance. The best option is to hire a professional that will help you out. This is a good choice, even if you plan on doing most of the work yourself.
If you are looking for a property like this on purpose, North Lauderdale could be your starting point. In recent years, this city started growing even more, and a lot of real estates is transformed into houses and skyscrapers. Just don't forget to give all the details about your inventory to movers North Lauderdale FL, because you may need some storage services as well.
Things to avoid when buying a property in Broward County
After you go through what you should do, don't forget about those you need to avoid. Making a mistake during this process is very common, and you must be careful from the beginning. Avoid speeding things up if there is no reason for it. Wishing for everything to be over soon will just make you anxious and lead to poor choices. Instead, give yourself enough time and make breaks between huge tasks. You need to put yourself first, as finally reaching the goal means nothing if you had to go through much stress.
Also, don't put too much work on yourself. Choose some good and professional partners for this. During the purchase, rely on real estate agents who have a lot of experience and know how to help you. When the time for relocation comes, moves should be by your side, especially if you are going to crowded places like West Palm Beach. This city can be too much, especially for a newcomer, and movers West Palm Beach will know exactly what to do.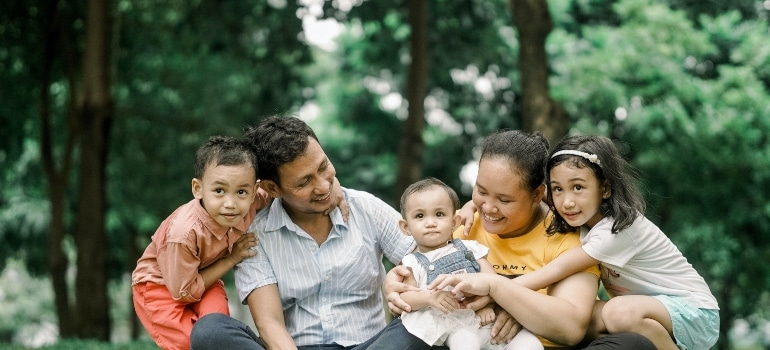 Buying a property in Broward County- conclusion
And finally, don't start with this process until you know you are fully ready. This means having a lot of free time and being in a good place. Ask your family and friends to be involved in the process, as you will find it much easier to cope with too much work. As a result, buying a property in Broward County will be an experience to remember for you and everyone else involved. Believe in yourself, and don't stop until you finally find the place you have been dreaming of! Then you will realize that all hard things always pay off!