You surely know how relocations can be stressful. That is why you should be well-prepared for everything. First, hire one of the most reliable moving companies in Florida. Maybe certain questions may help you find the right movers and make a final decision on whom to entrust your belongings. On the other hand, even after you have chosen the right movers there are things you are surely interested in knowing. Hence, feel free to ask for any clarifications. Having the right knowledge and the right partners by your side your relocation is bound to be successful. Thus, we are here to give you a hint on what questions to ask a moving company before relocation.
Is the company licensed is one of the questions to ask a moving company before relocation
One of the most important things you should ask when hiring corporate relocation companies Florida is whether the company has the necessary licenses. The Federal Motor Carrier Safety Administration is a government company that is here to guarantee safety for both the company and the consumers. It regulates commercial vehicle operations but still, it can't guarantee you will get the best services or fair prices. Nevertheless, if your company is licensed through FMCSA you can be sure its goals aren't scams. Thus, even if your company says it has a license, the best would be to check for yourself. Look at the bottom of the mover's home page. There's should be two numbers – MC # and its U.S. DOT #. Check these numbers in the FMCSA's database and you can be certain your company is truly licensed.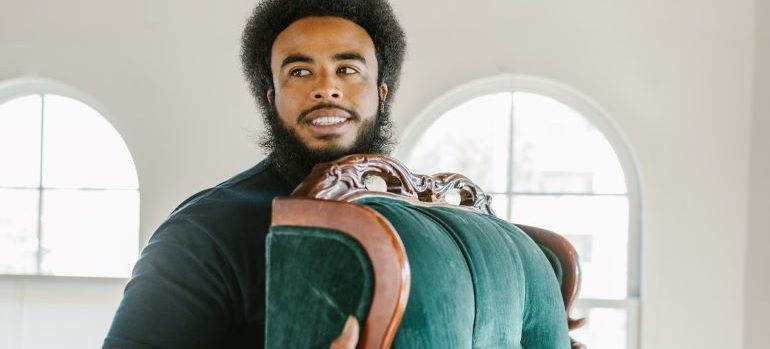 Will your company be able to do whatever you need?
Not all companies offer the same services. That shouldn't be such a problem since most of the services are the same. However, if you need special services then you must check whether long distance movers Florida can handle your relocation and fulfill your requirements. What are the services you may pay need?
Packing services
Loading and unloading
Furniture assembly/disassembly
Custom crating
pianos and hot tubs transportation
Storage services
Vehicle shipping
Cleaning services
What kind of packing services are available?
In case packing your belongings seems so stressful to you, then consider using the packing services your movers provide. Thus, it is time to ask your company several questions before the relocation. Of course, ask about the costs. Then, you are surely interested in knowing whether the staff will load the items and disassemble your furniture items. Also, will they bring the necessary packing materials?
What type of storage services are you offering?
When the need for storage appears ask your movers about the terms of using the storage. What are the costs? Are there climate-controlled storage units? Also, ask about their conditions and security. How to label the items for storage? Are the storage units easily accessible? Surely you may think of a variety of questions, but this could be your starting point. What matters is to find a safe storage unit where your items will enjoy maximum protection.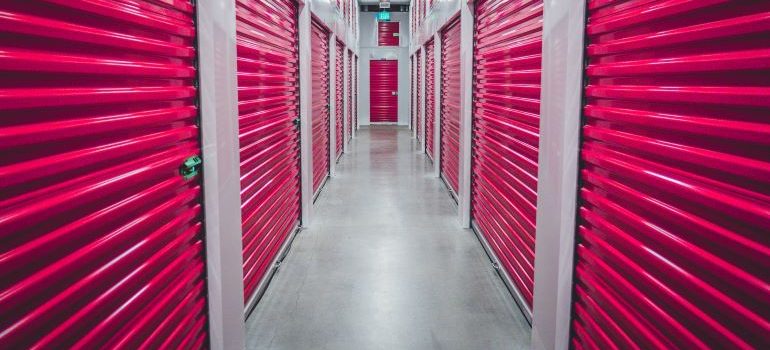 Is your company offering binding estimates?
First of all, you must know what a binding estimate is. Well, this type of estimate is surely a much better option since it means that the initial price doesn't change unless you make additional requirements and use additional services. If this isn't the case, you have nothing to worry about. Of course, it doesn't mean that the company without a binding estimate is a fraudulent mover. Still, it happens that some companies increase the prices as the moving day approaches. Thus, be careful. Choose a binding estimate if possible.
What happens if I need to cancel my relocation?
Unfortunately, this may happen. The reasons are various, but you may decide to give up on relocation and you wonder what your movers plan to do. Some movers Hollywood will let you cancel the move free of charge. However, this isn't the case with most movers. Thus, they will keep your deposit or just a part of it. Or else, you may pay extra fees for cancellation. Therefore, it's good to know what the company's policy is when talking about the cancellation of the move.
Is there a possibility to get a discount?
Though not very often, many companies offer discounts in order to attract more clients. Still, even if they don't offer, you can ask. Who knows, you may get lucky. Be that as it may, count on the possibility to get a discount in certain cases.
military discounts
senior discounts
AAA member discounts
seasonal discounts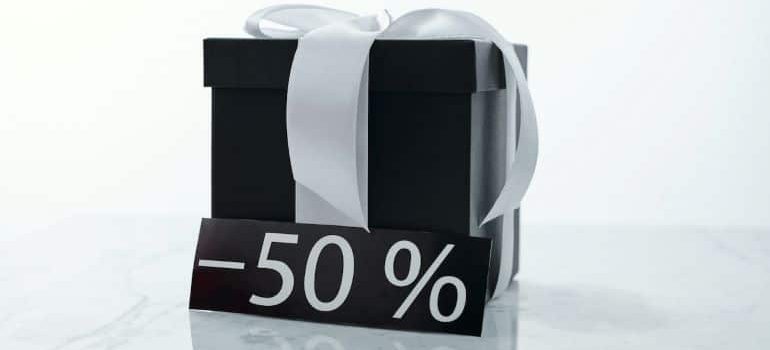 What does influence the final price of the relocation?
The price usually depends on several factors:
weight of your shipment
distance
seasons
hourly labor rates
Moreover, additional services such as loading/unloading and disassembling/assembling your furniture are increasing the costs of the move. Still, knowing what to expect from your company will ease up the calculation of your budget. Hence, you will know what services you can use and what the final price is.
What coverage options do you offer?
This service relates to covering the costs of the items that have been damaged, broken, or missing during the relocation. All companies should offer basic liability coverage. Free of charge, of course. For instance, when we talk about intrastate moving this moving coverage will insure your items for $0,30 per pound. On the other hand, this coverage insures your belongings for $0,60 per pound. Nevertheless, this isn't nearly enough to reimburse for the costs in case something happens to your belongings.
A much better option would be to have full-value protection since in this case reimbursement will be enough to buy something new or repair your items. Still, bear in mind that FVP (full-value protection) costs extra money. Not every company will offer this. Hence, make sure to ask moving companies Broward County if they offer this type of moving coverage.
How long have you been working? Are there any referrals or recommendations?
Experience is definitely one of the most important features a moving company may have. Thus, make sure to check how long your moving company has been in business. After all, a company that has been in the market for a longer period of time has encountered different types of relocations and has dealt with numerous challenges. As a result, knowledge gained through years of experience is the most significant factor leading to a successful relocation.
In case you are interested in knowing, your company will surely provide referrals and recommendations for you. Thus, you'll be able to see the positive sides of your movers Coconut Creek FL. Moreover, it would be good to read the reviews to get a clear picture of the services and the way the company operates. Be careful if the company refuses to provide referrals or recommendations or has no reviews at all. Unfortunately, there are many fraudulent movers that change the names of their companies to disguise their bad work and negative reviews in the past.
Ask your movers about the timeline before your relocation
The time between the moment your movers come to pick up your belongings and the delivery date is crucial for a successful relocation since clients tend to respect the given timeline. What you should do before you choose the best company for you is to determine the date your new home will be ready to have your items delivered. Of course, the exact timeline depends on the type of relocation. Long distance relocations require longer timelines, unlike local relocations.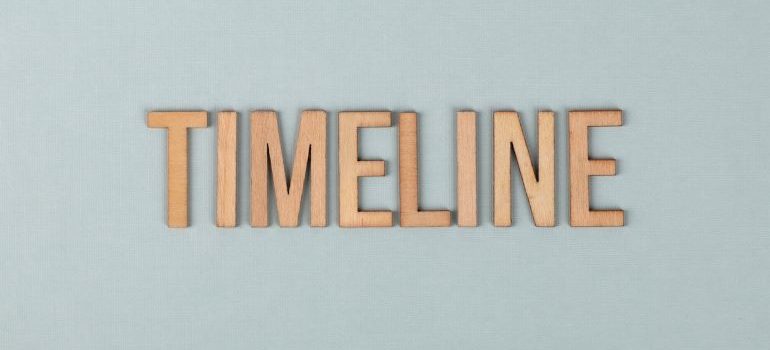 Of course, be aware that most movers can't guarantee an exact timeline. However, if your movers have no idea of the timeline, you are to find someone else. True professionals must have a detailed plan for your move.
Will movers come into my house to do an estimate?
You can always get an online estimate before hiring a moving company. You just need to give proper information about your inventory. However, it would be much better if professional staff could come into your home and do the estimate. As a result, professionals will determine the exact circumstances with the purpose to avoid any problems and difficulties that may result in increasing the relocation prices. Also, the staff will check your inventory and decide about the equipment, packing materials, timeline, and other things you will need.
Is there a possibility to track the shipment?
Make sure to question your moving company before the relocation about the possibility of shipment tracking. Why do you need this? Well, imagine yourself waiting for your things in your new home sleeping on the floor in a practically empty house. Thus, feel free to ask. You can check the shipment through the GPS, or you can simply contact the movers and they will let you know the updates.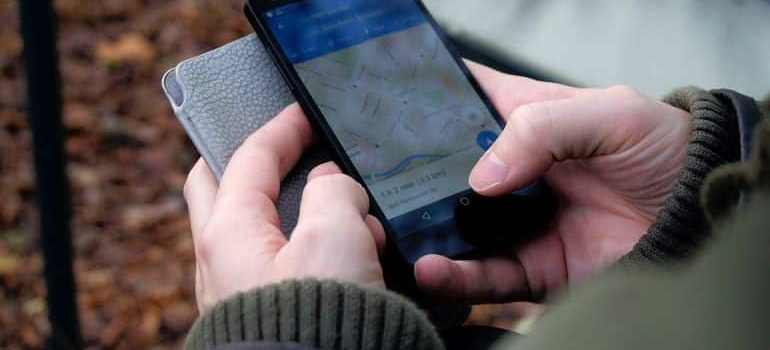 Does the company do a background check on its employees?
You may wonder why this question is relevant. Still, you are to clarify any doubts with your moving company before the relocation. After all, you are to let the company employees in your house and allow them to handle your belongings. With this in mind, it's crucial for the local movers Miami to check their employees to be sure they are reliable. Be certain they haven't been fired from another company because of theft or damages. Also, check their records to be sure they aren't accused of burglary or drug offenses. Therefore, you will be peaceful knowing that reliable people will come to your home and help you move.
How to pay for the move?
Since moving is quite pricey you may need a credit card to pay for everything. Still, check if your company accepts credit cards. Some companies only accept cash. Hence, it would be desirable to ask your piano movers Miami about the payment methods to know what to expect. Furthermore, you may get a discount in case you pay with cash up front.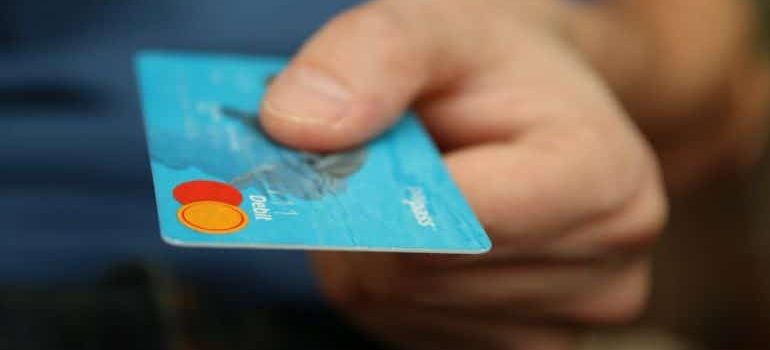 Don't let anything stay unclear, feel free to get all the information you need from your movers
Before you find movers come up with the questions to ask a moving company before relocation. Certainly, there are many things you are uncertain of. That is why the movers are there for you – to help you in every possible way. Hence, you are to ask and expect to get the right answers. All with the purpose to be well-organized and completing the relocation with perfection. Still, you can't expect this to happen without true allies. Thus, your goal is to find the most reliable partners who will provide you with a stress-free move and these questions will help you in this endeavor. Of course, you are to ask your movers many more things. We have just chosen the most relevant ones for any type of relocation.