Moving your belongings to a new home, no matter if it's a few blocks away or long-distance, is always stressful and overwhelming. It requires a lot of planning and organizing, which takes a lot of time. The biggest concern when moving is how to move your belongings, especially if you are moving your home office. But don't worry. Luckily, our Miami movers prepared you a guide on how to protect your most valuable possessions when moving your Miami home office. Using this guide, you'll make your relocation easier and less stressful.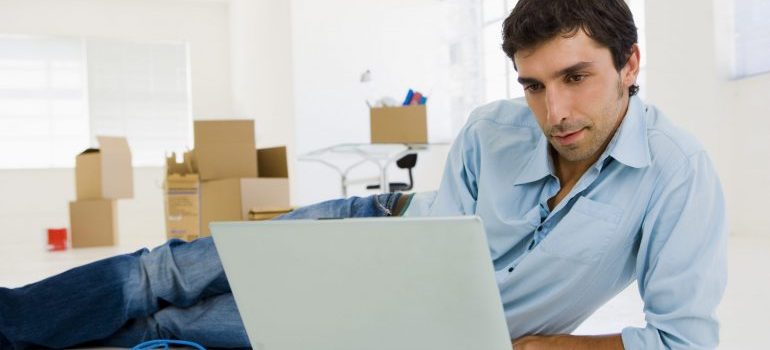 Plan how to protect your most valuable possessions when moving your Miami home office
Most of us worry about how to protect our most valuable possessions when packing so that they are safe during transit. There are many ways to do that. You should simply have a good plan. Here are some tips and tricks on how to protect your home office belongings. First, you should make an inventory list of your most valuable possessions. Then make a packing plan. After making the plan, purchase packing materials to pack your belongings safely and securely. Use different packing tips and tricks for easier and safer packing. Then, start wrapping up the things. When you finally pack all the stuff, search for the best storage Miami to store your boxes and office furniture before the move.
How to pack your home office inventory
Proper packing is the most important step to protecting your possessions, especially the ones concerning your work. Without good packaging materials, it's not possible to protect your valuables when moving your office in Miami. So, let's see how to protect your home office equipment and furniture.
Disassemble the furniture: by doing this you prevent your furniture from breakage and scratching. Pay attention not to lose the small pieces such as nails, hinges, handles, etc.
Pack documents first: the most important things to secure are your documents. They must not get damaged. Protect them by putting them into waterproof files.
Pack fragile items: brittle things should be wrapped up with bubble wrap or newspapers and carefully stored in the boxes. Use cushions in between to secure the items from breakage.
Secure your computer devices: if possible, pack your computers, laptops, or tablets into original boxes. If not, use foam bags or bubble wrap to secure them. Mark the boxes with fragile. If you can, move the electronics with you. If not, protect them with strong passwords.
Pack your home office library: protect your books by wrapping them into waterproof stretch-wrap or secure boxes with some water-resistant material.
Additional tip: If you have a piano in your home office, hire professional piano movers Miami to handle its relocation. The piano is very fragile to move, and it's also very expensive. Don't let it get damaged during the transit, so let the movers disassemble it and pack it with special piano packing materials.
The best packing materials to use to protect your valuables
If you are going to pack all your belongings by yourself, then you should know what packing materials to purchase. Here are the ones you should use:
Stretch wrap
Bubble wrap
Plastic wrap
Cardboard boxes
Foam bags
Ziplock bags
Layered corrugated cardboard packaging
Wrapping paper
Pads or blankets
Archival tube for packing your carpets
Packaging tape with the tape dispenser
Markers for labeling
Scissors. etc.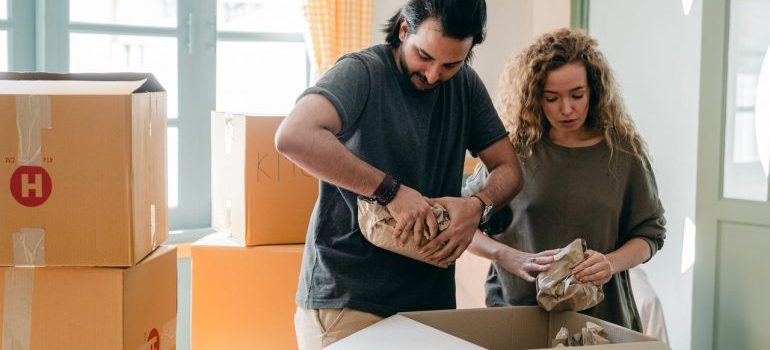 How to protect your most valuable possessions during the move
If you want to protect your home office items during the move, get them insured. However, make sure your relocation insurance includes coverage in case of damage or loss. Also, have valuable items additionally insured. This is the best way to prevent your belongings from being damaged. Having insurance gives you peace of mind. How? If you insure your possessions, you're covered if anything happens to them. Ask your moving or insurance company about insurance options during a move. A licensed moving company should provide two types of insurance coverage: full value coverage and released value coverage. When you have insurance, your relocation company will additionally secure your belongings. Also, in order to protect your possessions, load the fragile items last and unload them first.
Protect your most valuable possessions when moving your Miami home office by hiring commercial movers
If you want to fully protect your belongings, hire commercial movers Miami. You don't have to hire the movers separately. Just ask your residential moving company to provide you with commercial moving services. Their commercial movers will take care of your home office relocation, while the residential movers will handle the rest of your move. It's good to know that professionals are handling your possessions with care to ensure that everything goes as smoothly and safely as possible.
Store offsite to protect your most valuable possessions when moving your Miami home office
If your moving process takes a lot of time and you can't surveillance your most valuable possessions during the whole move, consider storing them in the safety deposit boxes. You can store your documents and electronic devices there, as well as fragile items and jewelry.
Choose your movers carefully
There's no better way to protect your most valuable possessions when moving your Miami home office than to have professionals by your side. So, do thorough research and choose the company that suits you best. Choosing the right movers could make all the difference in how stress-free or stressful your move is. And, whom better to hire than City Movers. Check out our moving services, contact us and get your moving estimates. Get moved with us today and have a safe and sound relocation. Our residential and commercial movers are at your disposal any time, anywhere. We promise you won't regret hiring us. Enjoy your move.