Moving is not only packing your belongings and placing them into a new house. There is so much more that needs to be done in order to make the move successful. Among the many things that need to be done, some even concern your kids. In particular, the most important thing you need to do for them is to pick the best school after moving to Fort Lauderdale that both you and your kids will like. Picking a school for your kids is something you should think about long before interstate movers Fort Lauderdale come to help you move. Now let's see how to find the best school.
How to pick the best school?
There are many things you will need to take into account when choosing a school. And it is best to start looking into this matter way before moving. You see the perfect school can sometimes influence the move itself. There are many cases where parents give up some things in order to move closer to the school. For example, yards, parking garages, renovated kitchens, and so on. The education of your kids always comes first. But how do you find a school that is good enough? Especially if you are moving from a different city with the help of the best movers in Florida.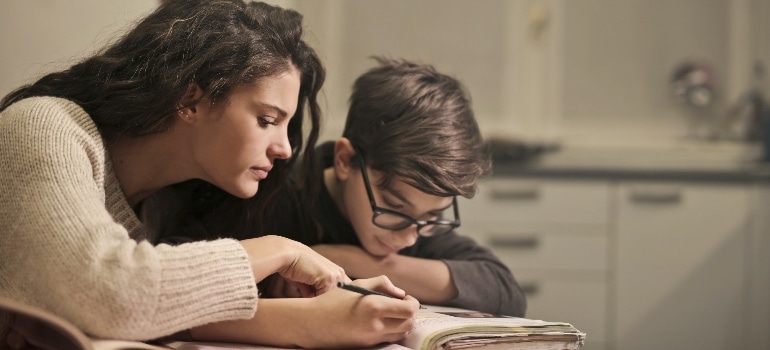 Some things will help you rank the school and decide if it's going to be the right fit for your kids. For example, the diversity, before and after school programs, the importance of art and music, and so on. Also, one of the biggest influences on parents' decisions is the professors and teachers. How do they interact with kids, their degrees, the methods they use to teach, and so on? But before you start looking for anything make sure you are aware of your kid's needs as well as yours.
What you need to consider
Everyone has some preferences and needs. This includes both you and your kids. And no matter how young they are they should be able to express that. Actually, talking to them will be of huge help when you pick the best school after moving to Fort Lauderdale. What are some things your kid will need in order to have a good school life?
Good professors – People that like their job and will do their best to interact with kids and explain everything.
Special programs and services – Designed to help children advance even more in their academics.
The lectures must be perfectly tailored to the kid's needs.
Extracurriculars – Sports, theater, math clubs, actually any form of clubs concentrated on improving grades and social skills of kids are welcomed.
Student diversity is also very important.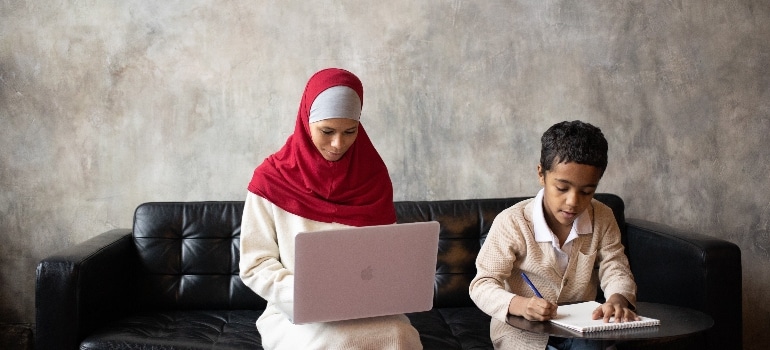 But this is not all. There are still some things you will need to consider after arranging the move with long distance moving companies Fort Lauderdale. You will have some needs yourself. And don't take them lightly. Seriously considers every one of them before you pick the best school after moving to Fort Lauderdale.
Make sure your values align with the values of the parents whose kids are attending the said school.
Will there be any volunteer opportunities where you can better understand the school as well as your kids?
The teachers should be open to a healthy parent-teacher relationship with their kid's interests and future in mind.
Transportation of your kids to and off school will be your responsibility if you don't consider them on time.
Does your kid have any special needs?
There are many good and bad sides to every school. But at the end of the day what counts is that your kid is happy and learning well. So, talking with them about some of their wishes is a must. For example, does your kid require some special programs? Are there any needs for therapists and other programs for kids with disabilities? These are all things you must think of when picking the best school after moving to Fort Lauderdale.
Or does your kid have a special interest in some of the school clubs? For example, sports? Let's say he wants to be a professional football player and has played the sport since little. Well, when picking his new school, you will need to be aware of those needs. Kids are not the ones that wanted to move it is the parents that decided, so at least make sure they don't lose anything by following your decisions.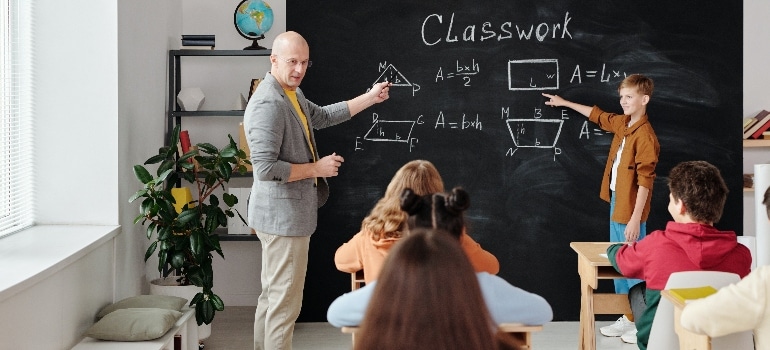 What kind of school would you like to find for your kid?
While your kid's needs are the most important don't do anything without considering your own as well. Whatever you decide local movers Fort Lauderdale will be there to help. One of the things to consider is the parents whose children are also attending the said school. What are their view and beliefs, do they match yours? At the same time if both you and your partner work full time the school that matches your needs will be the best, the same goes for single parents, parents that want to be involved in their kid's school life, and so on.
There are many questions that you need to answer before you choose the right school in Fort Lauderdale. Will you need to transport your kid to school? While some schools have already designated transportation options, some schools don't. So, by considering those many parents make their decision. Is the school close to your new home? Is there school transportation? What does that school offer my kid regarding education? What does it offer you as a parent?
Do the research before you pick the best school after moving to Fort Lauderdale?
The internet is your friend, so make sure to use it. Read the reviews that other people left to pick the best school after moving to Fort Lauderdale. You can also ask your neighbors, friends, and family members; Thye might be able to help you. Once you find a few schools that seem good to you, you can visit those schools and pick the one that your kid likes the most.