Oftentimes the words "fun" and "moving" rarely go together. How come? We know what you're thinking: moving is usually a first-class ticket to Stress City. There are just too many tasks to complete so you can move to your new home. What can help you, is hiring professional movers. Look for the different packing services Florida movers offer and it will definitely make this process slightly easier. While movers can't promise you'll feel like you just got back from a spa after following these tips, we do think you'll at least feel relieved after following our tips. So here are our best hacks on how to make packing more fun.
Make a packing and unpacking playlist
Let's be honest, moving can't be all fun. One of the crucial steps when preparing a move is setting a budget. You should think about all the moving costs, fees, unexpected costs, gathering packing supplies, etc. Also, if you still don't have a new job, you should ensure you have enough money to cover your expenses for at least three months. You should start with this, and this is not a fun part.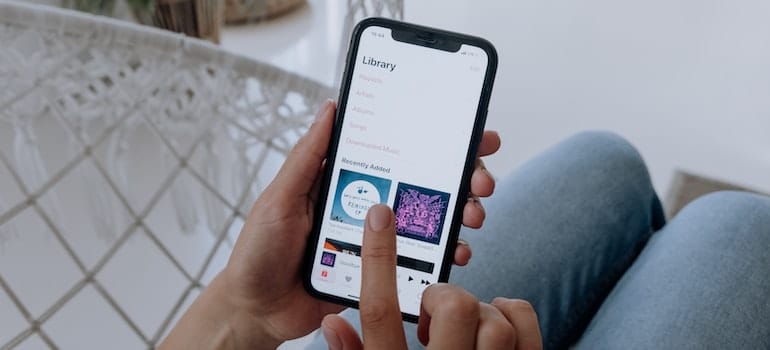 When it comes to packing, our first tip might seem a bit silly, but we promise it works! Start by creating two playlists that you can use for your move: a packing playlist and an unpacking playlist. Music has the power of making any task bearable, no matter how challenging it is. For your packing playlist, we suggest focusing on cheerful and dance music. That type of music will keep you motivated. You will want to dance and pack things at the same time. It will make your time pass faster and make it easier for you to finish packing. It is the task that takes most of the time and energy. So, yes, you will want to make it fun and bearable.
Choose your favorite songs
And for the unpacking fun, pick songs that are a bit more relaxing but still have some power. You will quickly feel the psychological effects that happen in your brain when you listen to the two playlists that you have designated for these two tasks. You will be able to really kick into gear way easier than you normally would when after you put on your "packing playlist."
On the other hand, if packing isn't your thing or you just simply don't have enough time for that, you can ask for help. Search for packing services Miami moving companies offer, and the problem is solved. Maybe not having to pack everything by yourself is also the definition of fun.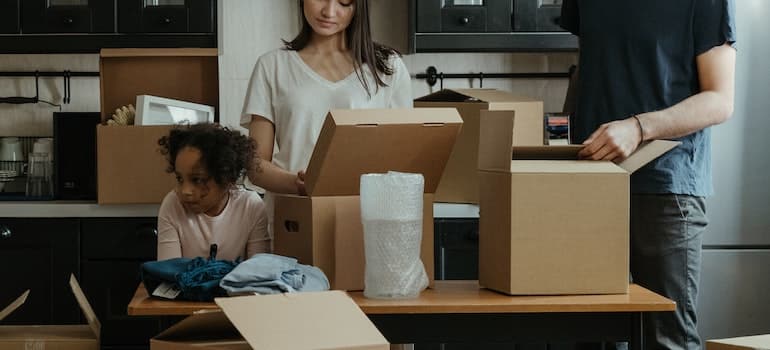 Focus on the easy tasks first
If you want to make packing more fun, look for any opportunity to make your life easier. Here are a few of our top tips:
If you have dressers filled up with clothes, leave the clothes in there instead of taking everything out and packing it separately. In the process, you can try on some of the clothes and potentially get rid of some items you don't need anymore. For those who are just not into packing, Pompano Beach movers can wrap up your dresser and ensure none of the drawers move. When you get to your new place, you'll know exactly where everything is!
For clothes that are already on hangers in your closet, leave them just like that. Rather than handing that task over to your local movers, you should transport them as is. Move these items yourself and just transfer them right into your new closet.
If your flatware, kitchen tools, and other items are already in drawer organizers, leave them like that. Transport them in the organizers and pack them up that way. When you get to your new home, you can take them directly out of the box and just put them right back into a drawer. However, if you haven't been using organizers and you'd like to, now is an awesome time to do it. Purchase some organizers that you know will fit in your new space and simply put your kitchen stuff in them before you pack them in the box.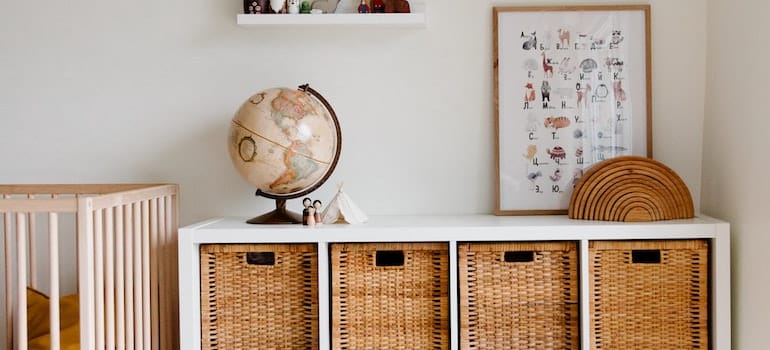 Smaller boxes are your best bet
This is a tip most people don't know or decide not to follow. However, as experienced movers, we know how it can really make your upcoming move so much more enjoyable. Always try to use smaller boxes. When you focus on getting smaller boxes, you don't need tape to put them together. They're small and easily manageable, and they will stack up perfectly in the moving truck.
On the other hand, sometimes you will need to go for larger boxes, but you will also find that you need very few of them. Besides the manageability, you can also pack and unpack smaller boxes much quicker. As well as easily move them around as you're going through the unpacking process with your family. Unpacking the smaller boxes will feel like you are constantly experiencing quick little wins while packing, which is what can be fun, and that will keep you going.
It can sound silly but you can even decorate boxes you have already packed with stuff. You don't need to exaggerate with some paper, bows, or something like that. You can simply use some markers in different colors and sticky notes. This way you can have some fun, break in the monotony and express your creativity.
Use an app to make packing more fun
If organizing is not your favorite thing, then this next tip will become your best friend! When deciding, packing, and thinking about every little detail becomes overwhelming, you can download a moving app. Such an app will help you track exactly what's in each box. It will also allow you to snap pictures as you fill up your boxes. It could also provide you with a super handy search function. Because when you're at your new place wondering "where did I pack this and that," you can find the items with the help of a button. It will be super easy to figure out exactly which box they were packed in.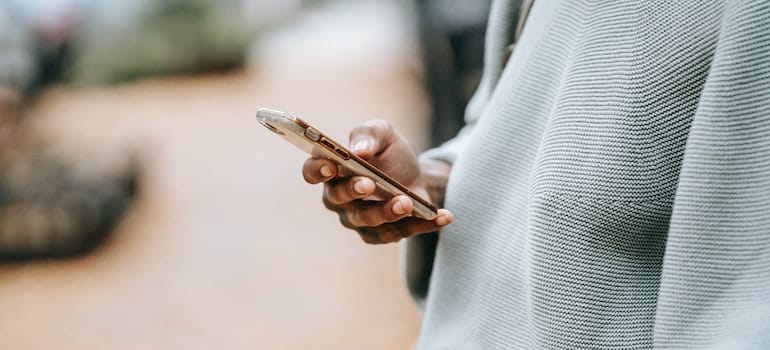 Prepare an essentials box
This tip, in our experience, is mission-critical. When packing up your space, make sure you have a box (or a piece of luggage) for all of your most important items. Use it for items such as outfits for a few days, exercise gear, your favorite shoes, toiletries, important docs, checkbook, food for your pet, medication, etc. Basically, all of the things that you'll need as soon as you move into your new abode. If you can't fit all the essential stuff in one box or one piece of luggage, pack two! Just make sure you clearly label these important boxes so that you don't lose track of them during the move.
Set up a bribe reward to make packing more fun
This last (but not least) tip is something that usually works well for most people. Try setting up a personal bribe goal for yourself. Then work hard to achieve it. Here's how it works: First, make the rules. If you unpack all of your boxes in one week, you can make an appointment for a 90-minute facial. Or whatever appeals to you. Working toward this special treat could help keep you motivated and not procrastinate during the unpacking process. Which is a common challenge for many people. You can also tell a few friends about the goal. And so all week you'll keep getting "are you going to meet your deadline" questions. You can even have a friend offer to join you at your spa appointment if you finish unpacking in time. After each completed task you can treat yourself and make it more fun.
Plan a celebration meal to make packing more fun
Once everything and one last box is packed and done, you should have a good meal. So, you should prepare it or organize it in advance. You can go to your favorite restaurant or order food, then you can watch some movies or series. Food is always a good idea! After all, you deserve to have your favorite meal after a long day of packing and unpacking. These are tiring tasks that will drain you, therefore relaxing after this is mandatory. If you had helpers, you should all enjoy together and toast to successfully, finished packing. In case you are not too tired, you can play some games.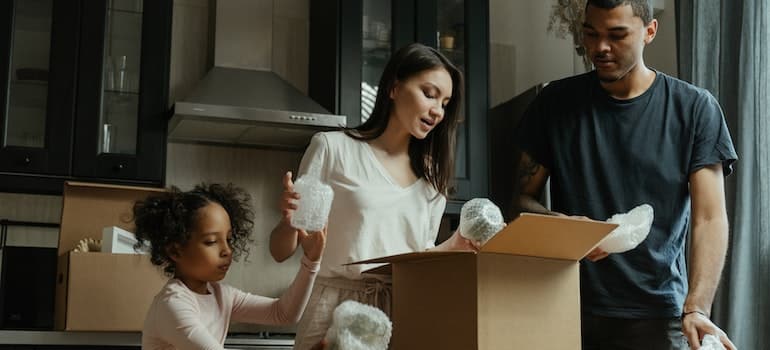 Make packing a fun game or competition
If you are moving with your family, you can make up some games or organize a packing competition. For example, whoever finishes first with packing, gets to choose a restaurant for dinner, or gets a present. Introducing a challenge to moving will distract you from worrying about packing and all the moving tasks. It will keep everyone's mind busy and it will be fun too.
One of the ways to make moving fun, if you and your family are moving together, is to all dress up the same. Or, at least have the same t-shirts with the same print on them, like some motivational phrase, or your favorite hero, or even your pet. There are a lot of options. Whatever helps you to go through moving as smoothly as possible, is a good idea. Keep in mind, that you will need all the things that you plan to pack and transport. They should be transported safely and without damage, especially valuable items like musical instruments. So, you can be relaxed and do the packing at a slower pace, introduce some games and music.
One thing you do not joke about is packing supplies. Search for packing supplies Boca Raton moving companies offer, choose the quality ones, and then you will have no worries about your packing. Make sure you find boxes in different sizes, sturdy ones, a lot of packing pads, and everything that can ensure the safe transportation of your items.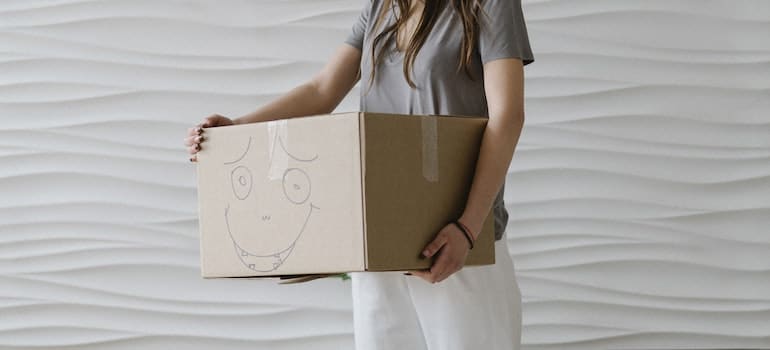 Unpack your items and have fun
You can make unpacking fun, as well. Once your local movers transport everything to your new home, it will be only you and the boxes between the walls. Firstly, take a break. Sleep well, if needed. Then, gather your family or friends, order some pizza, play music, get some drinks, and start unpacking. It will go much faster if you have help. This moment will be the first memory created together in your new home. Make it memorable.
Moving isn't a fun activity, but City Movers make it easier. If you have enough time, you can make packing more fun than it sounds. Call some friends to come over, prepare a meal and hang out while packing. You can try on clothes and shoes you have, make a runway show and during the process figure out what you don't need anymore. It will make packing fun and you will get rid of unnecessary things.