If you are getting ready to move to another state, then you are probably looking for ways to make the entire process easier and faster. The best way to make your upcoming relocation simple and stress-free is to hire quality interstate movers Fort Lauderdale. With them by your side, you'll be able to relax and fully enjoy this new adventure. And for that, there are none better than City Movers. With years in the moving industry and some of the best interstate movers in Florida, we are the top choice of moving company for hundreds of families and businesses. Feel free to give us a call and we'll make sure that you have a completely positive moving experience.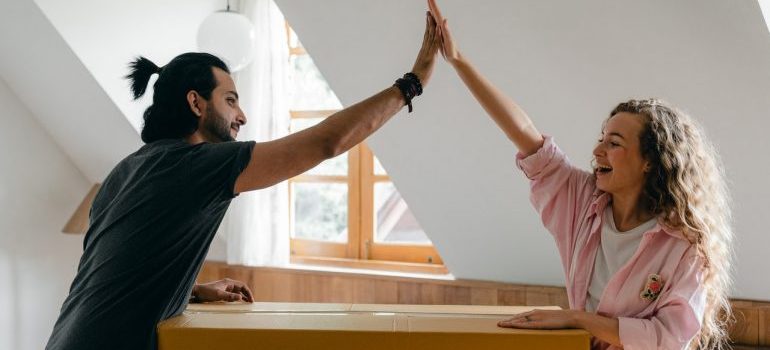 Make your upcoming move easy with high-quality interstate movers Fort Lauderdale
With City Movers by your side, you'll have an easy time moving anywhere in the country. It doesn't matter if you are moving your home to a neighboring state or if you need to move your business across the country. We have more than enough experience and skills to make any relocation possible. Our moving experts can help you with many different tasks during your relocation. From making sure that your items are safe thanks to high-quality packing supplies to expertly packing and transporting your belongings anywhere you need us to. 
It takes just a few clicks to get in touch with us
Our primary goal is to make moving as simple as possible for you. That starts from the first moment you contact us. We will not waste your time with complicated procedures or time-consuming forms. All it takes for you to have a truly stress-free relocation with some of the best Fort Lauderdale movers is:
Contact us

so we can discuss the particulars of your upcoming relocation

We'll provide you with an obligation-free free moving estimate

so you'll know what you can expect in terms of pricing

We'll set a date and that's it.

You can relax and let our interstate movers Fort Lauderdale handle everything for you. 
Why is choosing City Movers a smart choice?
There are many ways in which you can move. You can do it on your own or with the help of friends and family. But, when it comes to having a care-free Fort Lauderdale interstate relocation, there is only one smart choice – City Movers. We have helped hundreds of families and businesses move all across the country. Our experience, but also our dedication and commitment to our clients, makes us the best choice when it comes to interstate movers Fort Lauderdale.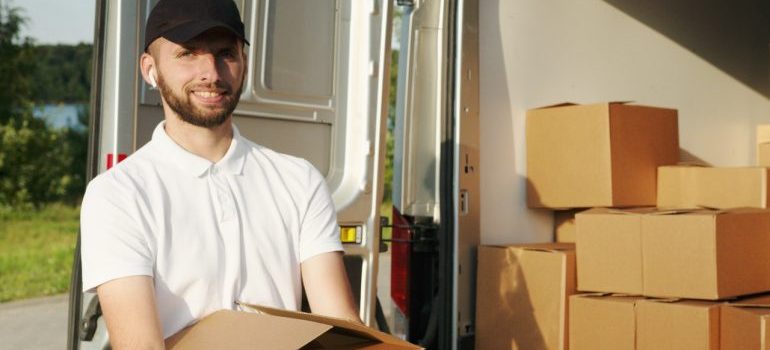 Don't risk your belongings with amateurs
We are experts at what we do. When you need assistance with a relocation you can always expect a professional, pleasant, and helpful service. Our pricing is straightforward and we will provide you with a completely free moving estimate. That way, you will know what to expect to pay and you'll feel comfortable knowing that your belongings are in safe hands. Our previous customers are the best testament to our work ethic and expertise, and our online reviews show it. With a nearly perfect score, one of the best in the industry, we are proud to call ourselves one of the best moving companies in Florida.
High-quality equipment ready to handle any challenge
There are various ways in which we make relocations in Fort Lauderdale both faster and safer for your belongings and your home. You'll see our professional-grade equipment at work from the first moment that we enter your home. We will make sure that your floors, walls, and doors are properly protected throughout the relocation. So it doesn't matter how heavy your items are, you can rely on us to move them without causing damage to them or to your home. We can also provide you with quality moving supplies so your items will be safely packed and ready for transport. 
Our interstate movers Fort Lauderdale are there when you need them
The reason you are hiring a moving company is so that you can have a worry-free relocation. With us by your side, that is not just a tagline. You can always expect us to show up at an agreed-upon time and place to stick to the schedule. That's because we have spent considerable time and effort picking and then training some of the best interstate movers in Fort Lauderdale. You will be welcomed with a smile and provided with a service well worth the money you are paying.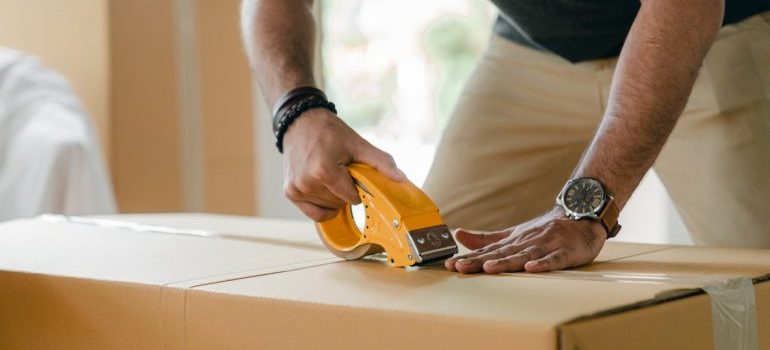 Full-service Fort Lauderdale moving company at your service
We are a fully professional full-service Fort Lauderdale moving company. That means that you can expect to find a wide range of moving services for all moving types. It doesn't matter how far you are moving or how many items you have. We are more than ready to tackle any moving challenge. 
Move into a new home is straightforward with quality Fort Lauderdale movers
Changing home is both stressful, emotional, and exciting, all the same time. It's not simple to pack your entire life and transport it across the country. But, with our assistance, the entire endeavor will be much easier. With our residential movers Fort Lauderdale you'll have plenty of time for yourself. You can visit your favorite shops, say goodbye to friends and family and properly prepare for the big move. 
We make moving a Fort Lauderdale business quick and stress-free
Successfully moving a business is very delicate. It requires unmatched precision and speed. For that, you need only the best commercial movers Fort Lauderdale. With that in mind, you can rest assured that we are your best choice of office movers. We have the experience, skills, and know-how to make even the most difficult transition easy.  
Make your upcoming relocation simple with some of the best interstate movers Fort Lauderdale
Don't waste your time with amateur movers or trouble your friends to help you move. Simply call us and together we'll make a perfect moving plan for your unique needs. Choose experienced interstate movers Fort Lauderdale and move with ease.