When you're preparing to move, so many things come to mind. How to get properly prepared, should you ask for help, how to handle bulky furniture, and so on. However stressful it may sound, moving can actually be quite exciting. This is possible if you plan and make sure you're not tangled in that process all by yourself. That's why it's good to call for help from City Movers, who will definitely help you out. That way you'll be able to load some weight off your back. Well, with a bulletproof plan and professional help, your move will be perfect.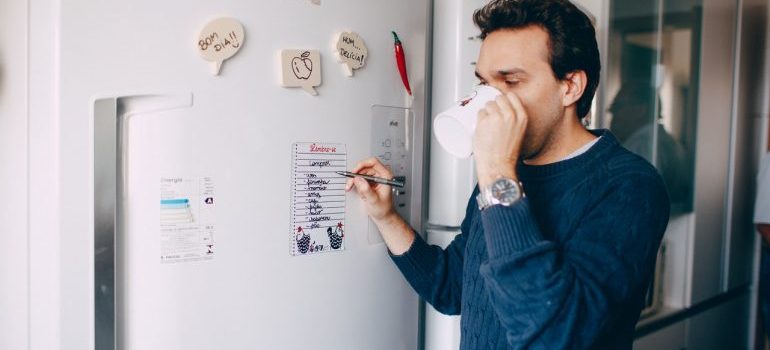 Before you can handle bulky furniture, let's talk about moving 101 – tips & tricks
When planning a move, of course you want it to be perfect. This means getting everything ready for the big day. Some people only refer to the wedding day as their big day, but when you think about it, moving day could even be more exciting. When you're thinking about how you want that big day to be perfect and you want no mistakes, you hire a professional to help you out. That's why our movers Coconut Creek, FL are well-trained for all circumstances. They are here to make your day perfect.
In addition to this, you want to make sure you keep everything under control. Therefore, you'll do some extra things before you start planning the moving process itself. This refers to:
Taking some time off work. If you have some unused sick leave or vacation, start it earlier. That is a great way to charge some batteries before moving preparations.
Catching up with friends. Meet up with friends you haven't seen in a while. Especially if you won't have the opportunity to meet up after you move.
Going to places you didn't get a chance to. Since you've probably been busy due to work and other daily chores, you should give yourself some slack. Go out and enjoy a stroll down your favorite park and take a cup of coffee from your favorite coffee shop.
Imagine your new life. Think about how beautiful it is to start fresh somewhere. You are going to a new place, to live your life and enjoy the perks of starting over.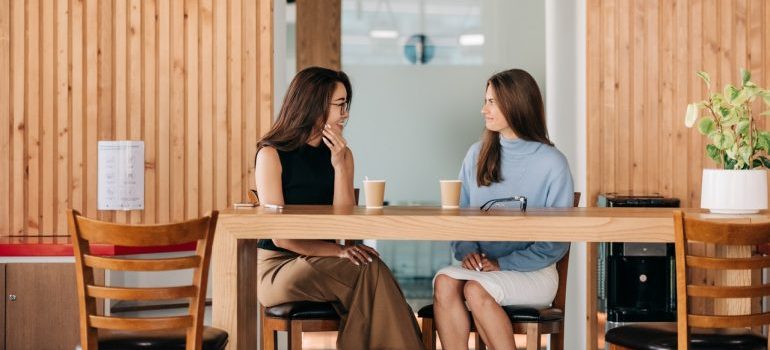 How to move with ease?
To start with, moving is a big deal. When you start planning things out, the last thing you want is to lose control over things. You may experience problems, such as not knowing what and how to pack. That's why there are always good reasons for hiring professional packers to help you out with that.
Anyway, when you start your moving process, bear in mind these things:
You need to prepare for packing fragile and glass items – Maybe the first thing that comes to your mind is how you're going to pack your fragile essentials. Think about using bubble wrap, foam bags, and cardboard boxes for glass.
Buy proper packing materials – As mentioned above, you need packing materials for all your items, not just glass. Therefore, besides this, you should also get ducktape and markers.
Make a checklist – You could use this as some sort of inventory. Check or cross off your list everything you've done up until that point. That way it would be easier for you to keep up with work.
Pack efficiently – This refers to your delicate belongings. To save space in your boxes, use some linens to cover or wrap glass items or books in them.
Label your boxes – When you label your boxes, there is definitely not a chance to get things mixed up.
Handling bulky furniture
We've come to the trickiest part of the packing process. This is the place to learn how to handle bulky furniture. Once you cleared your home from fragile and delicate stuff, you can move on to the next level. To start with, handling heavy furniture is not that hard, but you do however need professionals to help you out. Don't make it hard on yourself and don't feel embarrassed or shy, because there are people who are well-trained for this process.
So, if you have some specific things you need to move, such as a particularly big and heavy musical instrument, piano movers Miami are proficient at that. On the other hand, before you move, you need to take care of some things inside the house. This applies to walls, floors, and doors. In other words, you need to ensure that these parts of your home don't get damaged while moving furniture. As a result of that, here are some tips on how to handle your bulky furniture when moving out:
First of all, the best advice you can get is – call professionals.
Secondly, measure all your furniture to see if it can fit through the door.
Dismantle any furniture you can. That way you'll ensure it won't get stuck on the way out.
If lifting, pick up the furniture from your knees, not your waist. Also, keep it close to your body, while carrying.
Empty all drawers and shelves, before lifting them.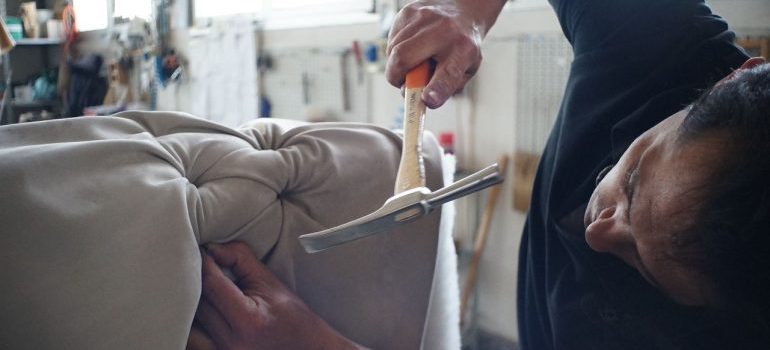 Final preparations
After you did literally the heaviest part of the job, it's time to move on to the next step. You should make some plans on what to do right after you move into your new home. That's why it's good to have a written plan on how to unpack and unload. For example, if you called professionals to help you out, they will unload your things, alongside furniture. Moreover, you will guide them where to put it. After you do that, make sure you start unpacking big and heavy things, and then the rest. It's really important to beat unpacking procrastination before it even starts.
Ready to go
Well, you did it! You finally moved into your new home and you can start thinking about your new life. You learned how to pack and unpack, handle bulky furniture, and arrange your home the way you wanted. Besides, you had some fun (admit it). Therefore, you can start doing what you planned to, now that you get to start your life over.