You already know that Florida is one of the most popular states when it comes to moving. It's one of the favorites precisely because of all the possibilities for life that it offers. But also because it's one of the most favorable states for life. It's exempt from most taxes, the cost of living index is 103, and the average annual household income is about $61,777. So, during your move to Florida, you will definitely be exploring housing options. If buying a home in Florida is your decision, then you are in the right place. There are some things you should pay attention to in order to avoid mistakes people make when buying a home in Florida. So, our City Movers will reveal to you the mistakes that people make most often, as well as all the secrets of the real estate world in Florida. Let's see!
All you need to know about buying a home in Florida
If your choice is Florida, then you have definitely made the best decision in your life. Did you know that Florida is one of the most affordable states to buy a home? Regardless of whether you already live in Florida, or are planning to have residental move, there are many things you should know. But the first thing you need to know is that buying a house isn't a job that can be done in a day. It already represents a whole process that you and your family have to go through. This process isn't as difficult and stressful as the move itself, but yes, it can be a bit tiring. Although, the excitement of buying a new home will prevail over all fear.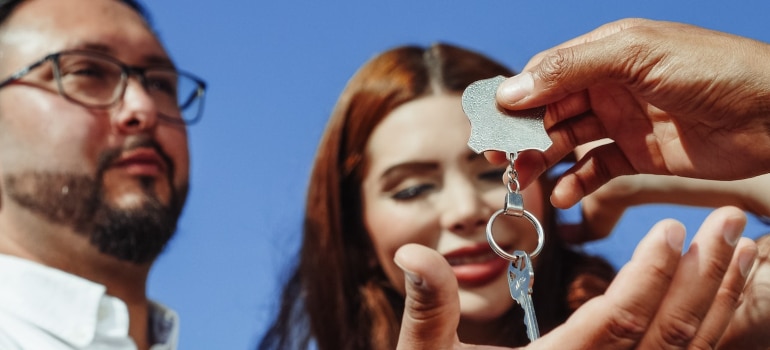 If you have decided to buy your new home in Florida, move here for work or start a new life, you need to research the real estate market, and neighborhood options that meet your needs, determine your budget, or simply hire a real estate agent who will do it all for you. But what you need to know is that you have various financing options available, such as loans. Also, it's important to know that Florida will not require you to have a lawyer when it comes to buying your house or apartment like some other states. And also, anyone who wants to buy real estate must be at least 18 years old. And one more thing, you have to distinguish between buying a vacation home and real estate where you will live every day. Because the purchase requirements for these two things are different.
What mistakes do people make when buying a home in Florida?
There is almost no person who hasn't made a mistake at least once in his life. We have all made mistakes, but we have always learned something new from our mistakes. Some mistakes can cost us dearly, so we must always try to avoid them. And even when it comes to buying a home in Florida. In order to avoid mistakes related to the purchase of your new home, you must first know what mistakes people most often make in these situations.
Insufficient planning and research;
Exceeding the budget;
Skipping home inspection;
Misunderstanding of the contract;
Fast shopping and wrong choice;
Buying a home in Florida takes about 79 days on average. This period includes receiving the offer, signing the contract, and closing. Also, an average of 350,000 properties are sold annually in Florida, the largest number of which are located in popular places such as Miami and Tampa. While the average house price in September 2022 was around $403,880. Florida offers good options when it comes to buying a home, so do your research!
One of the mistakes is that people don't do enough research and planning
Let's say you're moving to Fort Lauderdale. One of the most attractive cities in Florida, and is very popular among the young population. The movers in Fort Lauderdale FL that you choose to guide you through the moving process will often advise you to research the place you are moving to. Maybe it will seem unnecessary to you, but it will be of great importance. You won't have much work to do anyway thanks to them. Therefore, dedicate yourself to researching the real estate market, housing options, the neighborhood you are moving to, and all the other possibilities this city offers.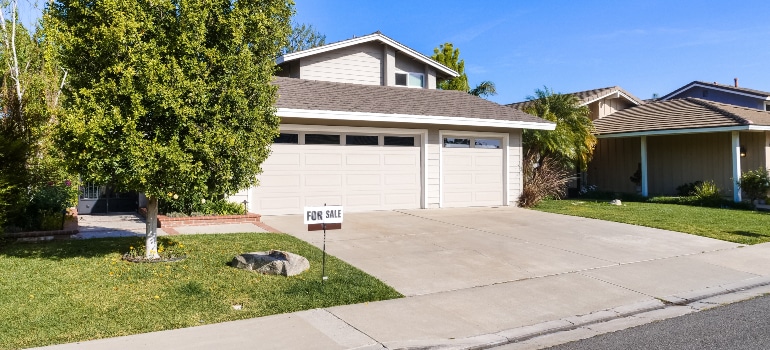 If you want, start looking around, go up with your real estate agent and look at potential buying choices. This advice applies regardless of whether you are moving to Fort Lauderdale or another city in Florida.
Exceeding the budget
Exceeding the budget is one of the most common mistakes made by people who buy real estate for the first time in their lives. So, when you decide to buy your new home in Florida, it's very important that you devote yourself to planning your budget. During planning, you must take into account all the costs that await you. The biggest mistake is that people think that the only cost is the price they will pay for the property. And what most leads to exceeding the budget is falling in love with the property at first sight. So, this is also one of the mistakes.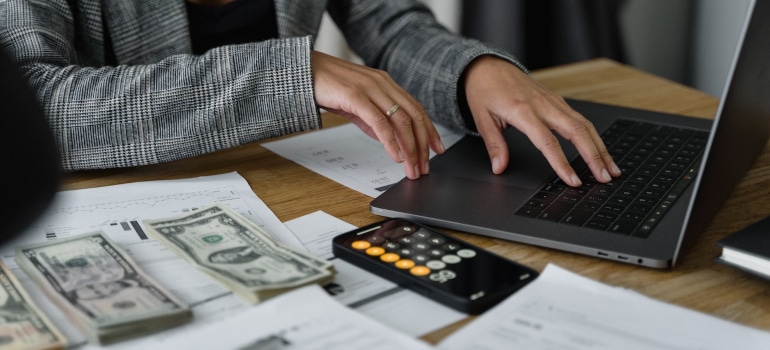 Also, in order to be able to fit the price of real estate and other expenses into your budget, you must be informed about the prices in your chosen city. For example, curently in Loxahatchee, FL, according to data from realtor.com are 484 homes for sale. Their prices vary from $500,000 to over $1 million. Also, movers from Loxahatchee FL reveal to us that this small place offers great opportunities for living, but also a lot of fun, such as kayaking and fishing on the famous river. This area is an ideal place for all nature lovers. So, if you haven't decided yet, consider the real estate offer in this city.
Skipping a home inspection is one of the biggest mistakes people make when buying a home
One of the most important things when buying a house is a home inspection. And this task should 't be skipped unless you aren't able to do it. For example, if you are moving from another state to Florida, or you are prevented by work or some other situation. In that case, you can ask your real estate agent to meet you and make a video call with you in which he will show you every corner of your new home. That way you will be able to see your property before you move in. This can be a good solution in certain situations, but please have in mind that it's not the most reliable. And that's why it should be avoided. So, this is one of the mistakes people make when buying a home in Florida, and you should avoid it.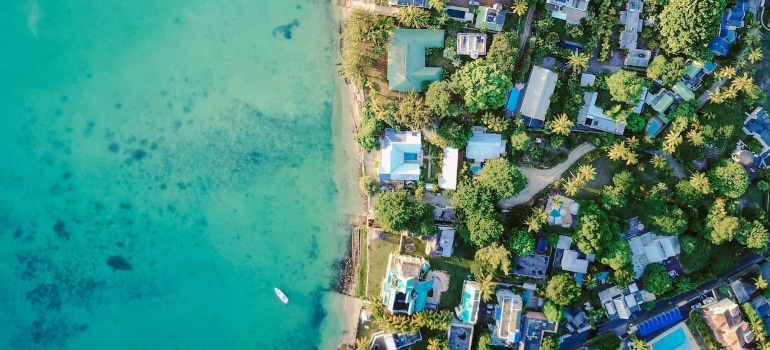 So, the best option would be to find several properties and do a thorough inspection of each one. Record all repairs that need to be done, defects, advantages, renovations, etc. Later, it can best help you choose the best option for you and your budget. And if you are looking for a place that has the most affordable real estate, explore the possibilities that Riviera Beach FL has to offer. According to NICHE data, real estate prices in this city start at $218,300. And if you choose this place, know that movers in Riviera Beach FL can move you. So, think!
Mistakes are most often caused by a misunderstanding of the contract
All business contracts speak a different language. And their understanding can sometimes be very difficult, especially for someone who encounters it for the first time. Also, some contracts may hide some hidden items, which may lead you to make a mistake. And then, there's no turning back. The same is true when it comes to buying real estate. Perhaps you will come across a contract in which it's written that the exterior appearance of the house mustn't be changed, or that it's not possible to expand the space, build on the purchased land, and much more. That's why you need to understand the language used in purchase contracts in order to avoid a mistake without the possibility of correction.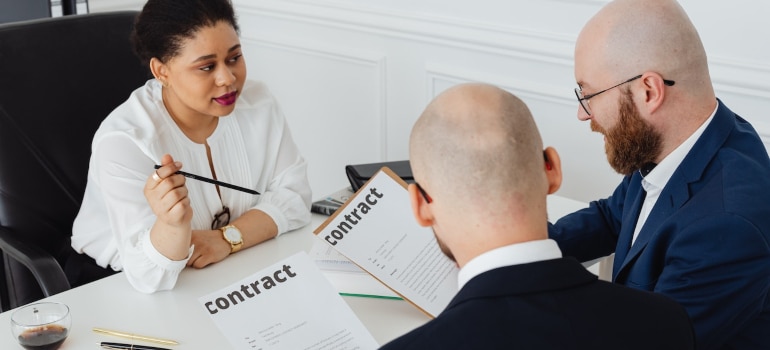 Buying a home quickly often leads to the wrong choice
We mentioned that the process of buying real estate can last about 79 days, which is two and a half months on average. We know that this is a very long period and that you are impatiently waiting to finish all the administrative tasks and move into your new home. But be patient because it will be worth it. If you decide to speed everything up and buy the first thing you see, know that you will regret it later. So, this is another one of the mistakes people make when buying a home in Florida. So, do your best to avoid it. And you can do that by taking enough time for the process of buying your home, carefully researching all the possibilities, and choosing the best and most affordable option for you. Also, you have another benefit from this, it won't break your budget.
Best places where people can buy homes in Florida
Fort Lauderdale, Loxahatchee, and Riviera Beach are the places we've featured. These three places are among the best places where you can buy the perfect home for you. Among these places, we also singled out Cutler Bay, as well as Aventura and Tamarac. So, in the continuation of this story, we will reveal to you why these places are a good choice.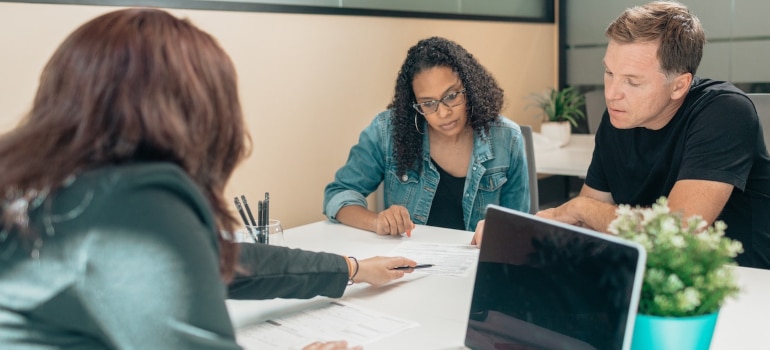 Let's say, Cutler Bay is one of the interesting cities in Florida, where about 44,000 inhabitants live. This town has no lakes, but they are only a few miles away. While the largest part of the coast of this city is occupied by the Biscayne National Park, which you must visit. The cost of living in this city is still affordable. And when it comes to real estate, according to data from NICHE, the average price of a house is $304,100. So, think about it, because maybe this city can be your choice. If so, contact movers in Cutler Bay FL, and enjoy your move!
Aventura and Tamarac – Two other best places in Florida to buy a home
Aventura is considered one of the best cities in Florida. This city is ideal for all generations and offers many opportunities for life and work. This city is home to the largest shopping center in Florida, Aventura Mall, where you can find more than 300 stores. According to NICHE data, about 37,151 people live in this city, of which 65% have their own homes. What justifies the information is that the prices of the properties are around $354,100. After choosing a moving option for you in this city, look for one of the moving companies operating in Aventura. The moving company will help you during your relocation to this city.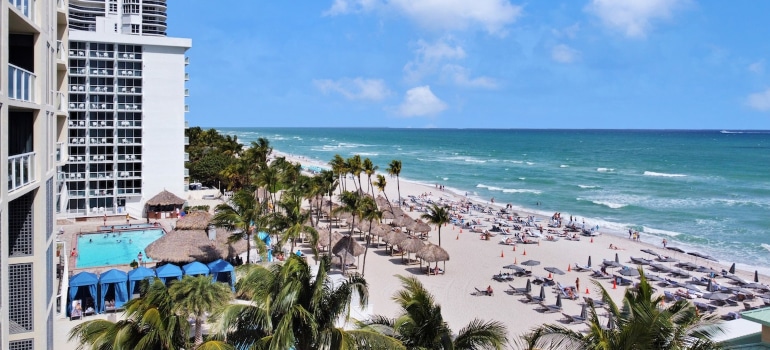 Tamarac is a slightly larger town compared to the previous ones we mentioned. About 66,432 people live here, and they are mostly satisfied with this place because of the favorable living conditions. When talking about affordability, it's very important to point out that this city has the cheapest real estate in Florida. The average price of a house is $186,600, which also justifies the fact that only 26% of the total population lives in rented homes.
Choose the best and don't make mistakes!
So, if the price of real estate in the previous city attracted you, then there isn't much to think about. It's easy, find your dream home at a great price and call movers Tamarac FL. After the call, he will start preparing for your move. After the move, whichever place you choose, you will have the opportunity to enjoy Florida's warm climate, beaches, and all the other opportunities that this state has to offer. And yes, don't forget, give your maxim to avoid mistakes people make when buying a home in Florida.