Some of us may have too much stuff, too much space, too many bills, an empty nest, and/or we'd like to invest more money elsewhere. Whatever the case may be, you've made the decision on downsizing from a house to apartment in Boca Raton. There are many advantages to apartment living, such as not having to worry about repairs or HOA fees. The question is, how do you get used to a completely new way of life? If you're leaving behind a grassy backyard and a master closet, it may take some getting used to, but it's not impossible. Moving involves many steps, one of which is figuring out how to downsize. Despite the fact that each move is unique, they are all connected in some way. So we at City Movers are here to share with you some of the best tricks we've picked up over the years.
The best tips for downsizing from a house to apartment in Boca Raton
The most important thing is to plan in advance. Once you've made the decision to downsize, begin planning as soon as possible. When there are members of one's family affected by the decision to downsize, the process can be fraught with conflict. Put together a list of all the things you enjoy, and then a list of things you can live without. Before you begin the process of clearing out, make sure everyone is on the same page about what you're trying to accomplish.
1. Decide on your lifestyle needs
Preparing for the next chapter of your life by determining your lifestyle needs before moving or even looking for a new home will help you decide what's most important. Is a desk in a corner all you need, or do you need an entire office? Is there a significant amount of furniture that needs to be accommodated? In what way do you want to live? That will help you decide which moving services Boca Raton you need for a successful relocation. For instance, you might find that you only need help transporting your possessions, while on the other hand you might be in need of furniture or even piano movers.
Let's put it this way. You may find yourself in a negative mindset if you are downsizing because of money issues or because you can no longer manage your family home. Even though you'll be sacrificing square footage, there are numerous advantages to downsizing, including lower costs, easier upkeep, and less pressure to host large gatherings. Perhaps you'll be within walking distance of some of the city's best restaurants, bars, and shopping districts.
2. Separate your items into these three categories
Sort your belongings into three separate plastic bins labeled 'keep, "sell,' and 'charity'. Give your loved ones a chance to snatch up personal items before you do. Make sure you have enough room to sort your belongings, as the average downsizer only keeps one-third of their possessions. To ensure that you only take the most important items, go through your 'keep' items and decide which ones you want to edit further. Remove some things before returning and correcting your mistakes, just like when you decorate a room
3. Put whatever you can on auctions
It's always good to have extra money on hand when you're relocating. Consider selling some of your antiques, furniture, or housewares at an auction instead of throwing them out. You never know what you'll get for that old china set or silverware that's just sitting around gathering dust. Hire some movers near me to transport your precious items safely.
4. Play around with your floor plan a bit
Even with a floor plan, it can be difficult to determine which furniture pieces will fit through your apartment door. Make a list of the items you intend to bring with you and mark their dimensions on the floor plan. Especially if you're moving into an apartment, double-check your home's entrance. Instead of hauling a heavy cabinet up the stairs only to discover it won't fit in the elevator, use this method instead!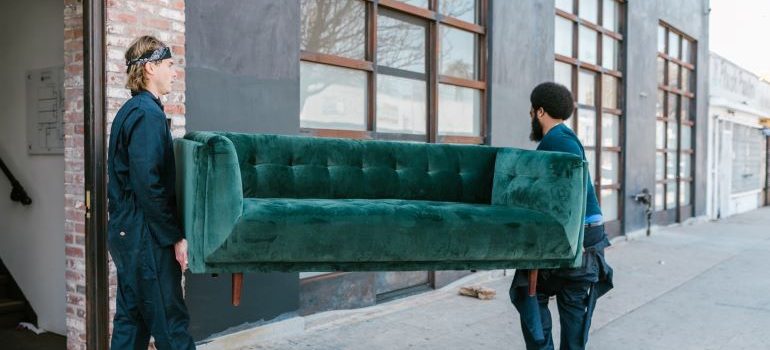 Head to Pinterest for inspiration
Once everything is measured and looking good, gather as much inspiration as you can from Pinterest, interior design magazines, and furniture stores. Having a list of what you already own will help you figure out what new items you need when shopping for furniture. This will give you ideas on how to decorate and organize it.
5. Use smart storage options
The most difficult part of downsizing is figuring out how to keep clutter at bay. Make the most of your limited space by finding clever storage solutions. The Malmo coffee table, which features two drawers for storing remotes, magazines, or even board games, is a great option. In addition to serving platters, vases, and sentimental items such as photo albums, buffets are a great way to keep these items out of the way. You may even opt to rent a storage unit. If you think that you still have too much stuff, try finding some moving companies Boca Raton FL that also offer storage services.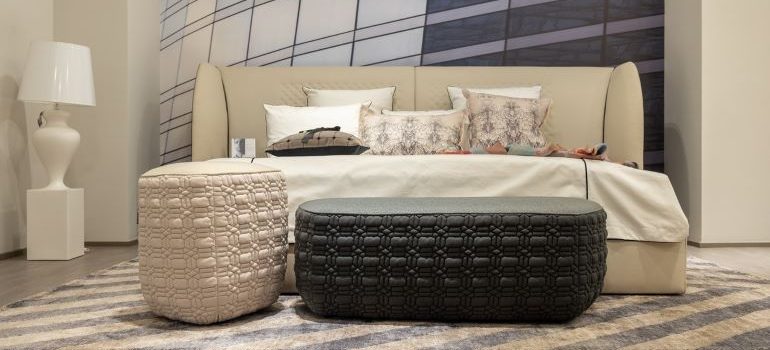 Once you're settled in your new home, you may want to rethink minimalism
The lack of storage space in a smaller home or apartment is the only drawback of downsizing. This can actually be a good thing because it will help you realize that you can't keep everything. Your wardrobe may need to be pared down to its essentials, and the junk drawer in the kitchen may need to make room for cutlery if you still have a lot of Christmas decorations. A one-in-one-out policy may be necessary, and you'll need to manage your old collecting habits. Try to embrace minimalism as much as you can and not buy too many new items. We suppose that with these few tips, downsizing from a house to apartment in Boca Raton will not be that hard after all.