Florida has been one of the most desirable places to live for years. Many people from the U.S, and the rest of the world dream about visiting Florida or becoming its resident. Florida is the third most populous state in the USA and its great population proves that everybody likes to come to the Sunshine State. Around 21 million people live in the southeastern United States. There are many great places to live around Florida. One of the most popular is Fort Lauderdale, and City Movers relocate many people here daily. The entire state relies on different industries, and the costs of living go in line with the salaries people earn here. However, before moving to any place, you need to learn as much as possible about it. Therefore, here is a guide to help you discover the costs of living in Fort Lauderdale.
Why is Florida so popular?
There are many different reasons why Florida is one of the most yearned-to-live places in the world. First of all, the majority of the year is sunny and warm. It allows you to feel what it looks like to live in constant summer. Also, it has thousands of beautiful beaches that attract both residents and visitors to come and visit them. If you ask yourself whether movers near me are free for relocation, the answer is most probably no. You need to book them in advance since many new people want to move here. Tourism is among the most popular industries here. Together with Cuban sandwiches, you can feel many different nations' vibes. Also, Florida has world-famous nightlife, so many people want to experience this at least once in their lifetime. Finally, you will pay almost no taxes in Florida.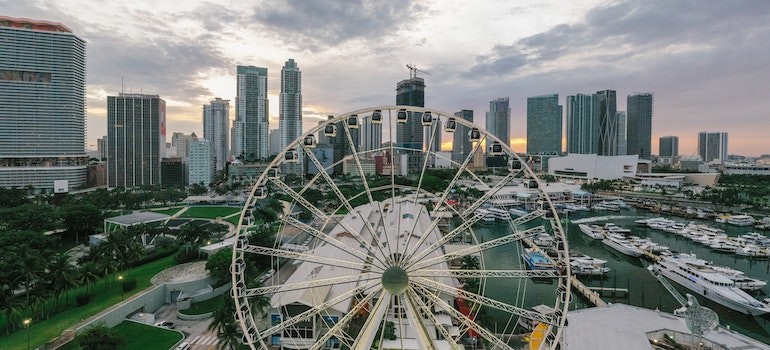 Get to know Fort Lauderdale
This is just more than a Spring Break holiday destination. This is the home of some of the most beautiful beaches in the world. Fresh turquoise water with great hotels makes this one of the most popular destinations in the world. This place in the south of Florida offers much more than sunny weather. Fort Lauderdale has around 190,000 residents, and that number grew in the last 10 years by around 10%.
This is home to a lovable art scene, museums, and great dining places. Fort Lauderdale is a generation-friendly place for living. Young professionals, young families, as well as retirees choose this place as their home. Finally, you can visit here one of the most popular festivals in the world – the Boat Festival.
The costs of living in Fort Lauderdale
Before you decide to move to any city or town, you need to get to know the place well. Not all places can provide what you need. Also, the costs of living can vary in Florida, and you need to discover whether you can afford to live in a certain place. Florida is home to students, retirees, and young people starting their carrier, and for a good reason. The state has no taxes and has affordable living with many options for buying real estate. Before hiring local movers Fort Lauderdale, you need to know that the average costs of living here tend to be less than the U.S average. Residents do not pay state income tax which allows earning and saving some more money from their income. Its residents say that they can save thousands of dollars every year.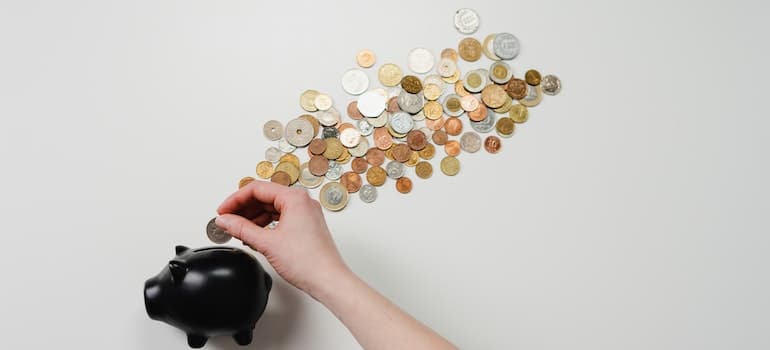 The overall costs of living in Fort Lauderdale
The overall cost of living in Florida has an indexing of around 99. That means that the costs of living are around 99%, one 1% more lover than the national average. In addition, this is around 14% higher than in the rest of the Floridan cities and places. General costs of goods and services are about 2% lower than the average USA costs. The median rental rate is about $1,900 for homes and around $2,600 for offices. That is useful information to know before hiring office movers Fort Lauderdale for commercial relocation. For example, groceries are around 5% more expensive than in the rest of Florida. Only Miami has higher food costs. The cost of healthcare is the same as the national average. To buy a home you will need to pay around $440,000, which is cheaper than Orlando.
Cost of housing
Among the most important things when moving is the cost of housing that you will pay in a certain place. Regarding Fort Lauderdale, it has wonderful options for renting, buying a home, or just a vacation home that you can rent. There is a wide variety of condos, apartments, single-family homes, vacation homes, and townhomes.
The median value of homes in the city is around $440,000. The influx of new residents who hire residential movers Fort Lauderdale has increased the price of home buying and renting. The more popular the place is, the more expensive it becomes, and its housing market is booming. Beachfront homes are certainly among the most expensive but still, you can find there some affordable ones. To rent a condo, you need to pay from around $1,900 to $2,700. The highest price for a townhouse goes from $350,000 up to $1,5 million.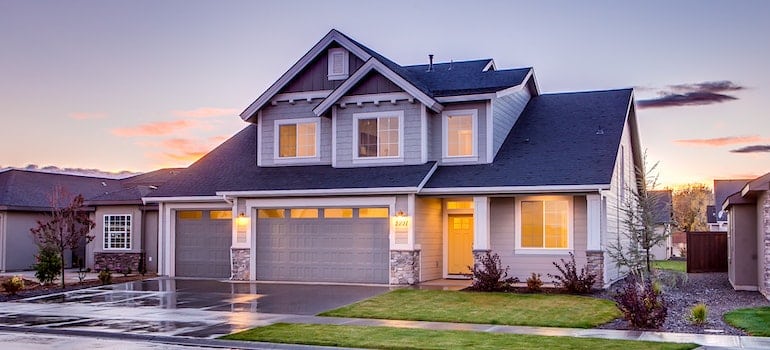 The prices of groceries
Some residents say that the costs of groceries and food can be even higher than the costs of renting an apartment. The costs of living in Fort Lauderdale are affordable. However, the food is a bit pricey here. It pays off more to buy groceries and cook meals at home than to eat out takeaways or in numerous dining options. From bread to milk, vegetables, and fruit, everything is more expensive here than in the rest of Florida. Before you book moving services Fort Lauderdale, you need to know that you will pay for a loaf of bread for more than $4,00. Regarding the rest of the groceries, you will have to pay from $350 to $500 for the monthly range of food. You can check below the average costs of the basic groceries:
A gallon of milk is $2.70
A carton of eggs is $1.91
A bunch of bananas is $4.09
A hamburger is $5.78
1kg of pork is $7,20
The costs of living in Fort Lauderdale-transportation costs
If you plan to move to Fort Lauderdale, one thing is for sure- you will have to use both your car and public transportation. For this reason, you need to allocate these transportation costs when creating a moving budget. Remember that this is a vast city and you will need some means of transportation. Some places in Florida like Miami have very hectic traffic jams. Fort Lauderdale has a greater organization in the former. Having a car is a must if you wish to move forward around the city. Transportation expenses are greater than the national average. You will pay for a bus fare a bit more than in the other parts of Florida. The cost of gasoline is around $4.52 per gallon.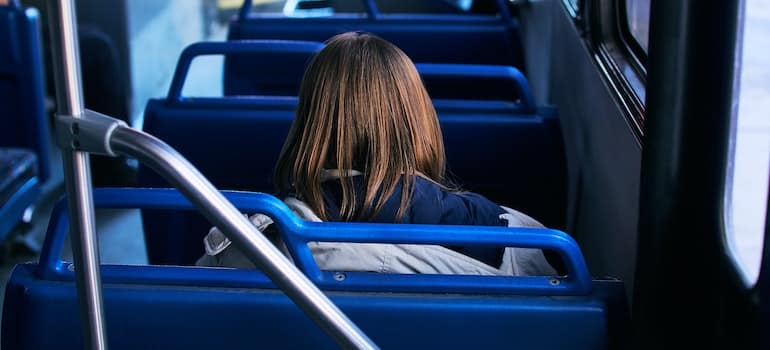 Average utility prices in

Fort Lauderdale

Costs of living in a certain place play a vital role in whether you will choose that place for your home or not. In Fort Lauderdale, you can find both affordable and luxurious housing. It depends on which part of the city and the location you choose. Of course, the price of living will not be the same at the beachfront or in the suburban area. The same works for the price of the utilities. One of the best things about moving to Florida is that you won't need to pay for the heating. Before you get moving supplies Fort Lauderdale and come to live here, you need to know that the average energy bill here is around $173.18 a month. The phone bill in F. Lauderdale is even higher and it goes up to $190.57 a month. One minute of Prepaid Mobile Tariff Local is $0,24, and the Internet is around $67,00.
Costs of healthcare and childcare
Healthcare is one of the most important aspects that people consider when they need to move to a certain place. Fort Lauderdale has one of the best healthcare systems in the country. This is one of the best reasons to move to Fort Lauderdale. Its average price is around 4% higher than the national average. To visit a doctor here, you will have to pay $122.53.
Booking an appointment with a dentist is one of the most expensive tasks on the list of all health services. To visit a dentist here, you will need to put aside $104.78. Regarding other health services, if you plan to make an appointment with an optician, it will cost you around $113.49. The median price of the RX drug is about $487.60. A full-day preschool (or kindergarten) is about 940.00 $. Primary school for 1 child costs $23,333.33.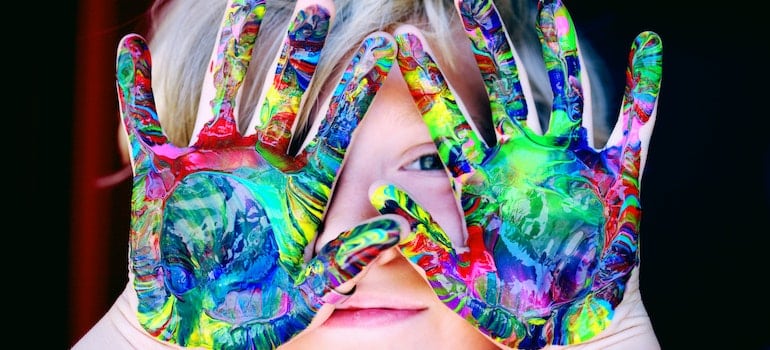 The living wage in Fort Lauderdale
This city has a pretty stable economy, and the unemployment rate is lower than the national average. In addition, the costs of living in Fort Lauderdale are not high since people have many job opportunities. For this reason, they can afford to live in this great city. So here you will earn more and be able to cover up the expenses. The median household income is $55,000 per year.
Because of all the business options, you have many reasons to move your business to Fort Lauderdale. Since you will not pay the state income tax, you will save thousands of dollars and expand your business. Its job market is constantly growing, and you can find good business offers, not only in tourism or hospitality but also in other industries. If you are interested in moving here, hiring movers Fort Lauderdale should be your next step!
The costs of living for sports and leisure in Fort Lauderdale
Florida is one of the healthiest states in the entire USA, and for a good reason. Its residents like sports and spending their leisure time in the gyms and beaches preferably. It is not unusual to see people coming home from nightlife, getting up early, and jogging by the beach. In addition, they like visiting gyms, and the cost of a Fitness Club monthly fee for 1 adult is around 36.08 $. To rent a tennis court for one hour will cost you circa 17.50 $. Fort Lauderdale is one of the most affordable Florida cities for young professionals. If you like going to the cinema, you will pay around $12,00 for a seat. For foodies, visiting an inexpensive restaurant for a meal will cost you around 20.00 $. A meal for two people will be 80.00 $ in a mid-range restaurant.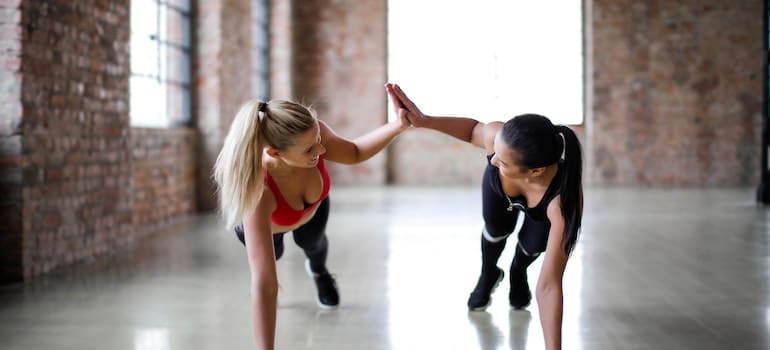 Clothing and shoes
Apart from tourism and hospitality, shopping in Florida is a great source of income for many famous shopping centers and stores. Florida has a world-famous fashion week that many people like to visit. If you are a shopping lover, you need to know the costs of living in Fort Lauderdale. For a pair of jeans, you will need to pay around 42.50 $. Before you organize a green relocation to Fort Lauderdale, you have to know that for a one-chain dress in Zara or H&M you will have to pay around 33.62 $. If you are a sports lover and like sports clothes, for a pair of running shoes you need to put aside 68.78 $. Regarding work clothing, a piece of suit costs $119,00, and a pair of leather shoes cost $100,10. Sweatshirts range from $22,00 to $79,00. High heels for women are around $88,00.
A guide for living in Fort Lauderdale- conclusion
When moving to a certain city, you need to inform yourself of any detail that you can come across. For this reason, you need to learn the costs of living in Fort Lauderdale. Fort Lauderdale is an excellent place to live. If you take into consideration that it offers great weather, numerous job opportunities, and lots of fun things to do, then you need to start relocation preparations as soon as possible!