You might be thinking of, or have already decided to move to Florida. Good for you! You're certainly not the only one. Only last year, over 320 000 people have chosen Florida as the right place for their new home. What's more, it's been ranked No. 1 destination for American citizens' relocation last year. Now that we've come to the conclusion that you're doing the right thing, there's one more question to consider. That is, what city should you choose in Florida. One of the popular ones is definitely Parkland. However, before you actually hire your movers, we're here to introduce you to the benefits of living in Parkland, FL. Take a look at our list of pros and be confident of your decision!
Weather and climate
Probably the most common argument you'll hear when people are speaking of Florida, in general, is its great weather. If you're not too big of a fan of cold, snow, and low temperatures, Parkland will be your paradise on earth.  You'll be able to enjoy miles and miles of beaches, some of which are: Greater Boca Raton Beach & Park District, Airboat Rides West Palm Beach or Easton Watersports. Relax, and sunbathe with a cocktail in your hand, or take up some water sport, and ride the waves! Moreover, the fact that Parkland gets about 248 sunny days a year, well above the average, only makes it more enticing. One can't help but agree that one of the benefits of living in Parkland, FL is surely this. The best way to check would be to book movers in Parkland, FL, and see for yourself!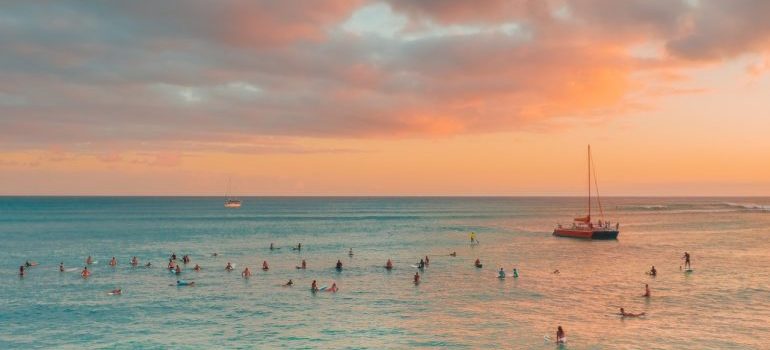 Safety as a benefit of living in Parkland, FL
It's safe to say that safety should be more than a simple benefit of living in Parkland. FL. A prerogative, rather. Well. you'll be happy to hear that it truly is that. According to several surveys on safety in cities across America, Parkland ended up at the top of the list. In fact, it is said to be the second safest city in Florida when it comes to violent crimes. And it was the third on the list of safest cities for property crimes. Actually, Parkland came out as a city that has a 77% lower crime rate than the national average. This played a huge role in Parkland also finishing on the list of the best cities to live in in 2021, as well. These numbers do speak for themselves – who wouldn't want to live in one of the safest cities in the country!
The great schools in Parkland, FL
If you have or are planning on having children, a good schooling system is something you'll surely take into account. That is why the city's schools must play a big part in deciding your relocation, as well. Luckily, a great school district would be another benefit of living in Parkland, FL. Living in Parkland would mean your kids will be schooled by the Boward School District, with excellent-rated schools. Three of these are located directly in Parkland, so they'd be rather close to you. Those are Heron Heights Elementary, Marjory Stoneman Douglas High, and Riverglades Elementary, which all have great ratings. If this was something at the top of your priorities, make sure to negotiate with your movers, and schedule your move sooner rather than later.
Housing in Parkland, FL
Even though Parkland cannot boast about having the cheapest housing out there, you'd get good value for your money. Due to the fact that the city is thriving, and is fairly popular in Florida, new neighborhoods are sprouting all the time. This means that most of the construction in Parkland is very new, dating from 2010, or later. Also, for the same price you'll be able to get a property much bigger, and on a bigger lot in Parkland, than in many other parts of Florida. Moreover, most residents own their own homes, so you'll have consistency in your neighborhood, with a rural feel to it, as well. If you're interested in these benefits of living in Parkland, FL, don't wait too long to find the best storage in Miami, and move. As we have said, there's a growing interest in the city.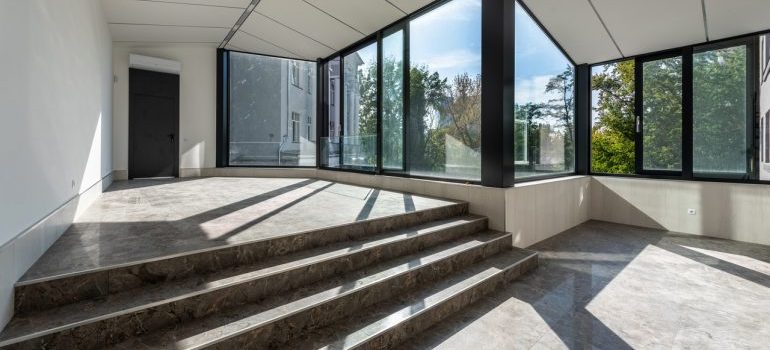 Enjoy the city's nature as a benefit of living in Parkland, FL
As you may have guessed, the name Parkland does come from the beautiful parks the city abides in. Parkland's zoning laws are what has enabled the city to upkeep the beauty of its parks, for many years now. Actually, it wasn't until the mid-90s/early 2000s that the city got its first traffic lights and stores. Due to this kind of organization, the residents are able to maintain an active lifestyle. There are plenty of recreational areas where people are seen walking, running, jogging, or cycling. And with the great weather that we mentioned above, outdoor activities are a popular choice among the locals, too.
Some of the best parks in Parkland, FL
Here are some parks you should check out:
Parkdale (you can play tennis, volleyball, soccer, and golf, but also bring your family over for dinner)
Pine Trails Park (offers sports facilities like basketball courts, but also open spaces, barbeque pits, and playgrounds)
Covered Bridge Park (offers access to 2.9 acres of wooded area, with plenty of animal sightings as a benefit of living in Parkland, FL)
Liberty Park (lays a myriad of amazing playgrounds at your children's feet, that'll keep them happy and busy for hours)
Quiet Waters Park (you can kayak, paddleboard, or waterski on one of the many water areas. There are also places to set or rent a tent/tepee as well.)
From all that we have stated, it's obvious that the city of Parkland, FL doesn't lack good traits. With the lovely weather, amazing parks, its's low crime rates, good schooling system, and housing, it has a lot going for it. Maybe precisely these benefits of living in Parkland, FL is what'll persuade you. Nevertheless, the decision is solely yours, and it's an important one! Give yourself time, and you'll surely come through!