Many people consider Boca Raton to be the perfect destination for retirement. It offers you beautiful beaches, lovely green nature, dozens of golf courses, and more. Located in the southeast of Florida, this gorgeous city has plenty of things to keep you entertained for years to come. Furthermore, it is one of the most popular retirement choices for Americans all across the nation. It's really no wonder when the weather is sunny all year round, who wouldn't want to spend their old age relaxing near the beach? In this article, City Movers explore all the benefits of this lovely Florida city and why you should pick Boca Raton for your retirement. 
Beautiful weather is the first reason you might pick Boca Raton for your retirement
Do you like going to the beach and enjoying outdoor activities all year round? In that case, Boca Raton is the perfect choice for you. Unlike many retirement destinations, Boca boasts warm, humid weather for twelve months of the year. The lowest the temperature gets is usually around 57 degrees. Compared to some other parts of the country, this is still pretty high for a winter temperature. This environment is perfect for everyone who loves getting plenty of sun. Moreover, it rarely rains here. That's right, not only is this one of the warmest places in the nation, it rarely rains. If you're someone who despises rainy weather, relocating to Boca Raton is a perfect choice. It will surely make your retirement years much more enjoyable.
Loads of activity options 
Next, one huge benefit of retiring in Boca Raton is the sheer variety of things to do. Maybe you have some ideas about what it's like to retire in Florida, but this city will blow your expectations away. If you think going to the beach is the only thing you'll do here, think again. Boca Raton boasts more than 30 golf courses, for all of you golf enthusiasts out there. There's so much to explore, you'll never get bored. On top of that, there's plenty of other sports too, such as tennis, fishing and more. If you prefer relaxing, there's plenty of parks, walking trails, outdoor pools, and fishing spots. Furthermore, you can swim, kayak, or just sunbathe all year round. It's never boring here, which makes it a popular destination.
Best entertainment and amenities
On the other hand, maybe you're not the outdoorsy type. That's completely fine, as this city has plenty of other options to keep you busy. In case you prefer shopping, Boca is home to some of the top high-end stores. It is truly one of South Florida's best luxury destinations. On the other hand, there's also plenty of regular shops too. You can find whatever fits your budget. Furthermore, you will be able to choose from indoor and outdoor malls alike. In case you go overboard with shopping, you can rent storage units Boca Raton. That'll keep the clutter away. Secondly, we have to mention the booming restaurant industry. From fine dining to small, locally-owned places there's plenty of options to choose from. Indeed, whatever your dietary needs may be.
If you choose Boca Raton for your retirement, you're choosing safety
City life is often very stressful. Fast-paced daily routines, combined with rising crime rates take a toll on anyone. On the other hand, if you retire to Boca Raton, crime will be the last thing on your mind. It is one of the safest places to live in Palm Beach County and all of Florida. Furthermore, the crime rates are under the national average. You can sleep easy knowing you and your belongings are safe. Still, there are some basic precautions you can take to minimize risk further. 
Below is a simple list of ways you can make your stay in Boca even safer:
choose a gated community

don't keep valuables in your car

close and lock all doors when leaving 

install an alarm system

don't hide a key outside
Affordable living costs
We've talked about many reasons why you should relocate to Boca. However, we haven't covered one of the most important aspects – money. If you can't afford it, no amount of benefits will sway you. Simply put, Boca Raton is expensive. Moreover, it's above the national average. Additionally, it is one of the most luxurious cities in Florida. And luxury has a price. However, it's still less expensive than many metropolitan cities. In case you're moving from New York, you'll be nicely surprised by the lower cost of living. Another thing to consider is the very low tax rates. On the other hand, if you're working with a fixed budget, stop and plan. Weigh out the pros and cons of moving to Boca Raton and make a decision based on that. 
Transportation options
Lastly, we will take a look at local transportation. If you want to get the most out of your retirement in Boca Raton, you will likely leave the house. Some activities will require transport. Thankfully, this won't be any problem at all. It's one of the most connected cities in the nation. Additionally, it has robust public bus transport that will get you anywhere. It's perfectly accessible for seniors, which is a great benefit. Not only that, but the airport is close by. If your family likes to visit often, they would have no trouble getting to and from Boca Raton.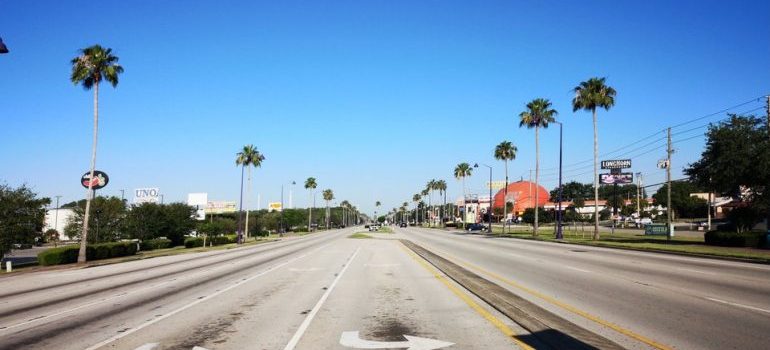 In summary, we think it's easy to understand why people move here in masses. The beautiful weather, peace cannot be matched by any other city. It's a real paradise after years of hard work. You'll finally be able to relax and enjoy the fruits of your labor. In case you're indecisive, why not visit as a tourist? This way you'll get a slice of the experience. If you do pick Boca Raton for your retirement, you absolutely won't regret it.