Most citizens believe Boca Raton is a great place to live. Along with its beautiful beaches and great Florida climate, Boca Raton is also known for its comfortable lifestyle and marvelous shopping stops. If you are thinking of moving to Boca Raton in 2021, you are probably researching the fabulous town on Google, and other social media and reading people's comments on life in South Florida. Make sure to read this relocation guide for more useful information.
Pros of moving to Boca Raton in 2021
Boca Raton offers a lot of choices and there are various styles and types of communities. Relocating to Boca Raton can bring you amazing weather all year long. The yearly average temperature in Boca does vary as it's in a tropical environment. Summers are hot, but you will get used to that for sure. To say the city has the most astonishing parks and recreation that would be an understatement.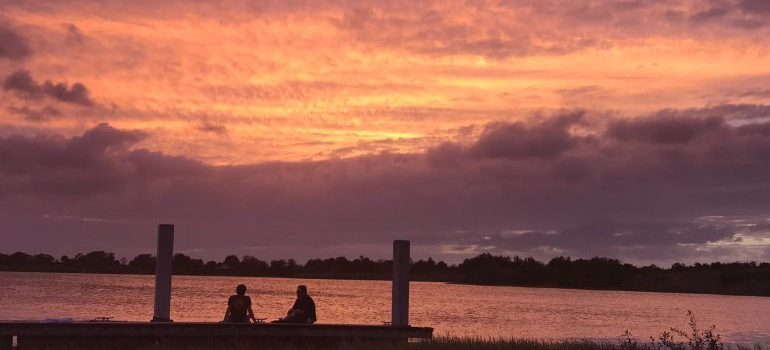 From waterfront parks, ball fields, tennis, sports activities, picnic areas, playgrounds, beachfront, and beyond they are well established when it comes to parks. Another great reason to move to Boca Raton is the beaches. Boca has some of the most stunning beaches in the state of Florida. The town back in the day had some larger vision about keeping the beaches natural and easy to access. Two miles of sandy, salty and spectacular beaches are right there in the wonderful Boca Raton. 
Cons of moving to Boca Raton
If you start living here, then it's better to take a test drive to where you plan to work so that you can save time. Unfortunately, traffic in Boca Raton isn't that good. Nevertheless, remember to get in touch with

City Movers

 before you make any step of the moving process on your own.

Even though Boca Raton is one of the wealthiest towns in the state, the public transportation structure is one of the worst. If you don't own a vehicle when living here, then your next best choice is to acquire a bicycle.

If you're 

long-distance moving 

make sure to book your movers on time. Everything closes early when you're living in Boca Raton. That means you'll need to plan events you want to attend. Since all of the supportive companies will be closed for the evening.

Boca Raton lacks nightlife. As for the nightlife possibilities that are open in Boca Raton, there are clubs and bars to pick from. None of them are similar to what you'll find in the surrounding areas. Most of the people who live here end up going to Fort Lauderdale if they want to have an affordable night out. If price isn't a problem for you, then Miami is another alternative to put on your list. But first, find out

which is the better way to move 

before the actual move itself.
Get curious about your new place of living
There are many perks to think about when it comes to moving to Boca Raton in 2021. Boca Raton is shown as a safe place to live in. You should know that it also provides easy access to the rest of Florida. Moreover, it has an artistic community that includes galleries and theaters. When examining the pros and cons of living in Boca Raton, don't forget to find some help when it comes to packing. As packing may bring some difficulties, be aware that you can always search for help with packing services. So always try to find out about the Boca Raton as much as you can and make the whole process of moving easier for yourself and your beloved ones.