Downsizing certainly has both pros and cons. For example, one of the cons is that you will have to leave behind some of the things you like. On the other hand, your new home is not going to be cluttered and you will have more space. So, do your best to focus on the good things and downsizing is not going to be that hard. This is a much better option than bringing everything you have with you. With this in mind, we are going to point out what to get rid of when moving from a house to a flat in Miami. The most reliable movers Miami offers are going to help you go through the entire process stress-freely.
First of all, think about which items are a necessity
When moving from a house to a flat, you should first separate the items that are necessary. So, what you should do in a situation of this kind is make a list of these items. The reason why you should do this is simple. Once you start packing your belongings, you will start losing track of what is in which box. If this happens, you may easily forget where you have placed something important.
For example, those can be larger items, such as kitchen appliances but also smaller items, such as an internet or cable router. So, think about this part in advance and you will have nothing to worry about. Of course, do not forget to hire a professional– they will help you safely transport your belongings. Count on the most reputable local movers Miami can offer.
Get rid of garden tools when moving from a house to a flat in Miami
If you are not going to have a yard, you are not going to need garden tools. Of course, you can keep some small items if you are going to bring some small house plants with you. You are going to need these in order to keep your plants healthy. However, when it comes to a lawnmower and other bigger items, feel free to give them away or sell them. If you want to give them away, ask your friends and relatives whether they need them. Do not worry about whether you will have enough time to deal with this and other tasks. When the packing part is in question, you can always rely on the highest-quality packing services Miami has to offer.
You surely have items you have not been using for some time
What is important is that you go through all of your items before you start packing. By doing this, you will see which items are broken and which clothing items no longer fit. In addition to this, you should also get rid of old magazines, expired medications, old bills, outdated electronics, etc.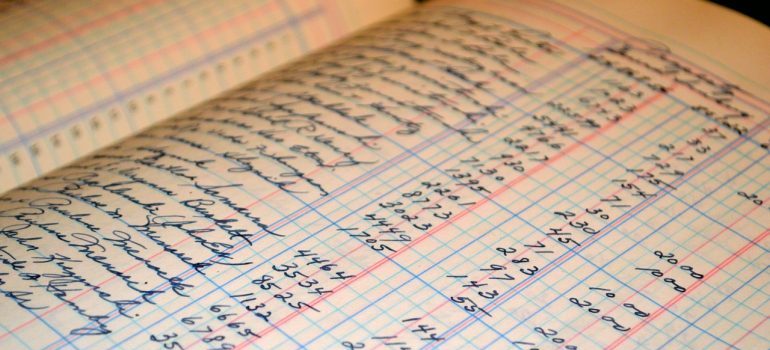 Items of this kind will only occupy your precious space and you will end up paying more money for your relocation. So, take some time to deal with this part and you will be more than satisfied with the outcome. Of course, you can count on the most professional residential movers Miami has to offer to give you a helping and.
It is highly likely that you have more than enough items of some kind
If there is something you like and enjoy using, it is probable that you have bought a greater number of those items. For example, those can be pots, pans, glasses, different containers, towels, office supplies, etc. In a situation of this kind, the best thing you can do is get rid of the extra items. Keep the ones that are necessary and that you will be using often. If you have enough time, feel free to organize a yard sale. In this way, you will get to earn some money and you will reach your primary goal. Do your best to make a good plan and organize everything in advance. By doing this, you will have enough time for a yard sale, that is for sure.
Think about renting a storage unit
This is quite a hard situation and it is a good thing to have a plan B. This means that you can feel free to rent either short-term or long-term storage. However, this does not mean that you should keep and store all of the items you have. What you should do is store the items you would like to keep but you do not have the place for.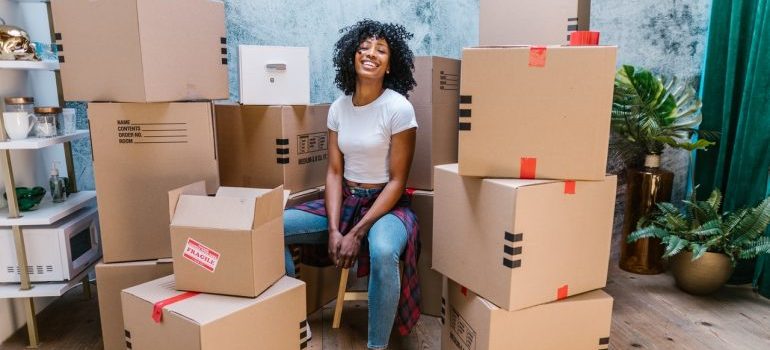 Renting storage is a good solution because you will have more time to think about what to do with those items. For example, you may think of some useful hacks and get to store more items in your flat. Also, you may find new ways in which you can use the stored items. So, feel free to do this and some interesting ideas may come up.
Moving into a smaller home is surely far from being simple. Since you do not want to live in a cluttered space, you should think about what to get rid of when moving from a house to a flat in Miami. We have provided you with some useful tips on the matter and what you should do now is think about how to benefit from using them. Of course, you may find it hard to say goodbye to some items, but you will realize soon that this was a good decision. So, take some time to think everything through and you will surely find a good solution.