Are you planning to move to Boca Raton? If the answer is yes, then be sure you've made a great decision. Boca Raton is one of those Florida places that steal your heart right from the start and makes you feel at home. Besides diverse communities and a different climate, living in Boca Raton brings so many other joys and benefits. However, it's good to prepare for the move on time. In addition to hiring the right moving and storage Boca Raton company, you should learn what is Boca Raton most famous for. This is why we at City Movers curated this quick article for you to stay motivated during the entire moving endeavor. So, make sure to take the time to read it, and also contact our office for more details about our service offer!
Boca Raton is famous for many things
It's not easy to pinpoint what exactly makes Boca Raton one of the most favorable places in Florida. Simply put, this city has so much to offer. If you ask anyone living in Boca Raton what makes the city so unique, you'll get different answers – sports, art, education, hospitality, and so on. However, there are a few main traits Boca Raton is famous for. These are also the reasons why so many people move there.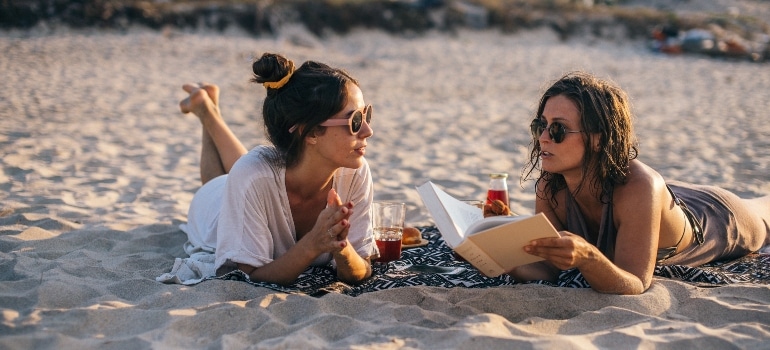 Active lifestyle and beaches
Living in Boca Raton means living close to beaches and many natural landscapes. Red Reef Park is the most popular beach in Boca Raton where people of all ages go to have a relaxing and fun time. If you enjoy watersports like surfing or boating, then Boca Raton South Beach will be your favorite. Sports and outdoors are, in general, important among Boca Raton residents. Once you move there, you'll notice a lot of people jogging, swimming, doing calisthenics street workouts, etc.
A welcoming and diverse community
Being a multicultural hub, Boca Raton welcomes people from all over the world. That's why the community there is known as warm and tolerable, which is a huge benefit. People who choose to change their place of residence often search for cities that cultivate diversity. Therefore, by moving to Boca Raton, you will experience the true meaning of multiculturalism and tolerance. Further, you'll see why Boca Raton residents live a moderate-paced lifestyle and take a laid-back approach to everything. It's no wonder why most Americans start feeling much better shortly after moving to Boca Raton. The majority of surveyed former and current residents confirmed that the quality of their lives got better due to everything this amazing city has on offer.
Achievable work-live balance
Although the costs of living tend to go up in price, salaries in Boca Raton go above the national average. Employment in Boca Raton is one of the reasons why the population in this city increases every year. Thanks to a stable economy and diverse market, it's possible to land a well-paying job. Also, it's worth mentioning that the working culture in Boca Raton is quite different. In addition to an entrepreneurial-friendly business environment, people also enjoy a healthy work-life balance. The main reason for this is that work efficacy in Boca Raton is on a much higher level. You will rarely see a person working extra hours in their homes.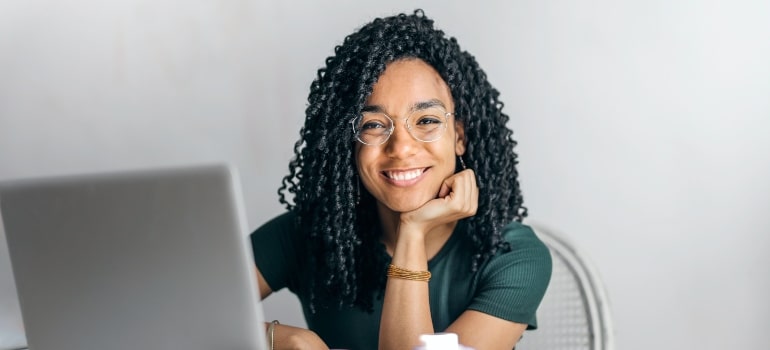 Education is another thing Boca Raton is famous for
Educational institutions in Boca Raton rank high in the entire US. A great number of students apply to Florida Atlantic University and other prominent educational institutions. People who are experts in their fields often teach there. Most fresh graduates quickly land their dream job. In addition, the school system in Boca Raton is also considered among the best ones in Florida. That's why families often choose Boca Raton as their new home. As of the year 2022, many reputable Florida movers often get contacted by young families or future parents.
Boca Raton is also famous for some of the best moving companies on the market
In order to have a fresh new beginning in Boca Raton, you need a capable moving team to help you organize and move stress-free. Fortunately, Boca Raton offers a wide array of credible moving companies that provide only the best service quality. Whether moving from a nearby city or even another state, be sure there's a mover for you. However, keep in mind that it's good to be picky when searching for the right mover. Not all good companies match your preferences. Therefore, rely on these quick steps:
Take time browsing the internet, and then pick a few certified moving companies that offer a commitment-free moving quote.
Read reviews about storage services, and moving boxes Boca Raton companies provide. In case you need special services like art or piano moving, find reviews that say more about them.
Reduce the number of movers on your list. Get contact information of the remaining 2 or 3 movers, and contact each of them. Don't hesitate to ask their staff all moving-related questions since you deserve to have all information.
Book free estimates, compare them with your approximate moving budget and pick the company that you consider the best.
Don't forget storage solutions
The storage unit is an important part of any moving journey. By renting storage, you are securing a safe space for your belongings until the move is over. Also, the good news is – quality storage doesn't necessarily cost a fortune. Most Boca Raton storage facilities are well-maintained and not too high in price. The only thing to think of is whether it's better to hire an independent storage provider or a full-service moving company. Usually, people go with full-service movers.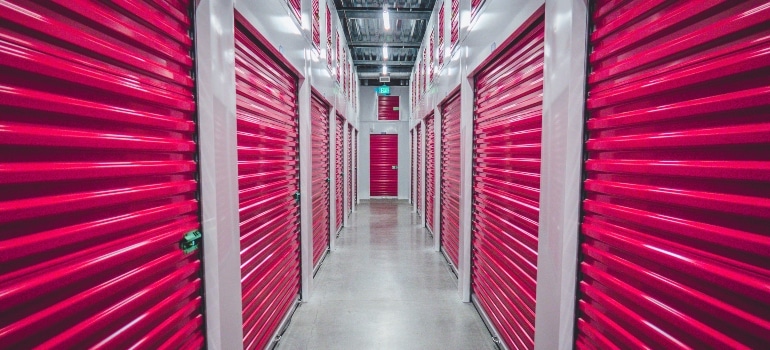 Take time to learn more about Boca Raton
What else is Boca Raton most famous for? There are many amazing things about this city that you should learn about. Plus, there are many other artistic corners, wine and dine options, as well as urban areas worth exploring. Therefore, make sure to research more about Boca Raton as you're preparing for the move. You'll keep yourself motivated to complete the move sooner than planned.