Every child loves toys. As a parent, you wish to give everything to your child so they can have a happy childhood. For this reason, you might end up buying too many toys. Suddenly, your apartment becomes a huge playground. Everywhere you go, you find toys. In order to keep your home clean, you should find one place or more where you can keep your children's toys. That is why you should try some of these useful toy storage ideas. When movers Parkland Fl deliver your items, you can store your children's toys in their new designated place. 
The traditional useful toy storage ideas – the toy boxes
Boxes are always the best storage ideas. They come in every color, pattern, the size that you can imagine so you can be playful when choosing the one that will go to your children's room. You can match the color or the overall theme of your child's room with the toy boxes. In addition to this, you can buy the toy boxes made out of different materials. They can have covers or not, you can choose the ones you like the best. You can also organize your child's toys so one box can be for plushies, while the other one for dolls, and so on. Apart from this, you can teach your children to clean up after they finish playing. This way, your home or the child's room can always be clean and tidy.  Lastly, you can even use them as moving boxes if you decide to move again.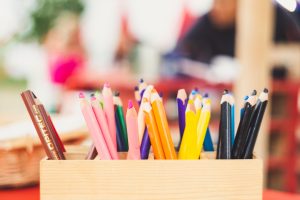 The space under the bed
You can use all the free space that you can find in the child's room. One of those additional storage spaces is under the bed. You can either use the already mentioned toy boxes and put them under the bed or you can come up with another idea. For example, flat rolling bins. You can pull them in and out from underneath the bed quite easily so they are perfect for the toys. In addition to this, if you still need to buy a new bed for your child, then find the one that comes with already built-in drawers and shelves. This way you do not have to buy additional storage solutions, but rather use the existing ones. Lastly, if you have a baby, you can store their baby toys under the crib. The other pieces of nursery furniture also come with many drawers and shelves. 
The closet as one of the useful toy storage ideas
If your child's room is already full, and it does not have any additional space, you can use their closet. You should maximize the closet space with hangers. This way you can keep the bottom of the closet free from clothes. You can install more shelves for the child's clothes if you cannot hang all of them. In addition to this, you can also put the toys on the shelves so your children can take them out easily. You can use the boxes here as well and put them at the bottom of your closet. The options are endless when it comes to utilizing the closet space. You do not have to buy additional pieces of furniture since you can use the closet.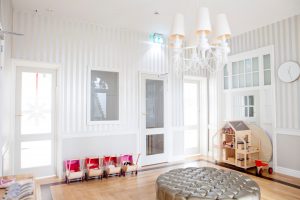 Bins and baskets
Bins and baskets are the most useful toy storage ideas. Just like boxes, they come in many colors and sizes. You can pick the ones that will fit the rest of the room. These bins and baskets can also fit with bookshelves, acting as decorations rather than an additional storage space. In addition to this, you can color-code your storage bins. This is a good way to turn the cleaning into a game. For example, animal toys go in the red bin, cars in blue, dolls in yellow, and so on. Lastly, bins and baskets are especially useful if your child likes to play in different rooms. They can take the bin/basket to the living room, play with their toys, and when they finish, they can return it where they found it. 
Useful toy storage ideas – bookcases
Everyone has a bookcase in their home. If you have one in your child's room, you can use it as a storage space for the toys. You already have the shelves installed, so you can put boxes, or baskets full of toys on them, and you can use these baskets as decoration. Your child's room does not have to look like a huge toy storage, but rather as a comfortable room for your child. Apart from this, you can leave the floor space for the bigger toys, such as rockers and ride-on toys. Lastly, most bookcases are sturdy and they will last for a long time. So, even if you do not have one in your home, you should invest in a bookcase since it will pay off. If you are currently looking for a good bookcase, then see how you come up with short term storage for toys.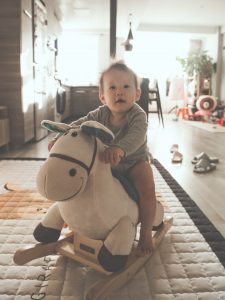 Rent storage
space
Apart from all of these useful toy storage ideas for your home, you can rent a storage unit. There are several ways to find a good storage facility. 
Ask your friends and family – if you know that someone from your family rents a storage unit, ask them if they are satisfied with the unit. If they are, then you can rent one for your items.

 

Search on the Internet – you can find everything and anything on the Internet. For this reason, try googling storage units near you, and see what comes up, for example, storage Boca Raton.

 

Visit the official websites – you can also visit the official websites of storage facilities to read about their units and fees.

 
Ideas for storing your child's toys
As you can see, these would be all the useful toy storage ideas for your home. Depending on the state and situation in your house, you can choose the one that you like the best. This way your home will always look tidy and toys free.