Choosing one of the most reliable and best moving companies in Florida is crucial. A good mover can make your life easier. But beware, scams can ruin your moving experience. In Florida, where many people are often on the move, falling into a scam can be easier than you think. Scammers can cost you time, money, and peace of mind. Some may charge hidden fees or even disappear with your belongings. This article aims to arm you with tips to avoid such nightmares. We'll guide you through red flags to watch for and steps to ensure you pick a legitimate service and avoid moving scams in Florida.
Is Florida a hotspot for moving scams?
Florida is a busy place when it comes to moving. People come here for the warm weather, beautiful beaches, and, yes, to enjoy retirement. It's no wonder that trucks and moving vans are a common sight on Florida roads. But this high level of activity has a downside. It creates a fertile ground for moving scams. For instance, many retirees sell their northern homes and use relocation services Florida to relocate to Florida's sunnier climate. This means a constant demand for moving services. Scammers see this as a chance to make quick money. They can pose as movers, take your deposit, and then vanish. Or they might quote you a low price at first and then demand more money once your belongings are on the truck. So, while Florida's popularity is a good thing, it also makes it more important than ever to be careful. Knowing how to spot a scam can save you both money and stress.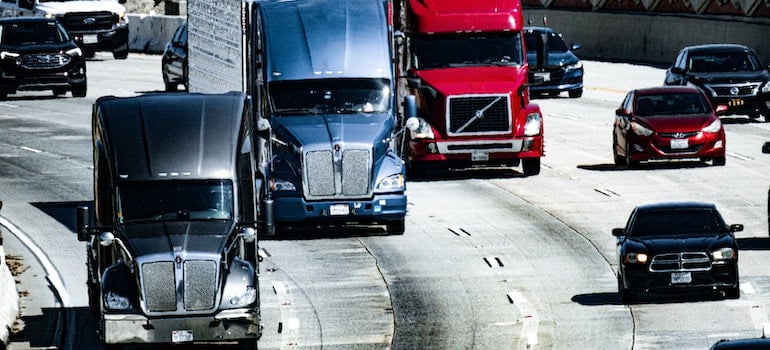 To avoid moving scams in Florida, recognize red flags
Being alert to red flags can save you from moving scams in Florida. One big warning sign is if a mover asks for a large upfront payment. Genuine companies usually request a small deposit or none at all. Another red flag is a vague contract. A reputable moving service will give you a detailed agreement that covers all costs and services. Also, be cautious if the company lacks an online presence or has bad reviews. For example, if you google movers near me and find a company that might seem legit but can't find their business address or if they have many unresolved complaints, steer clear. By recognizing these warning signs, you're taking important steps to protect yourself from scams. Always do your homework to ensure a safe and successful move.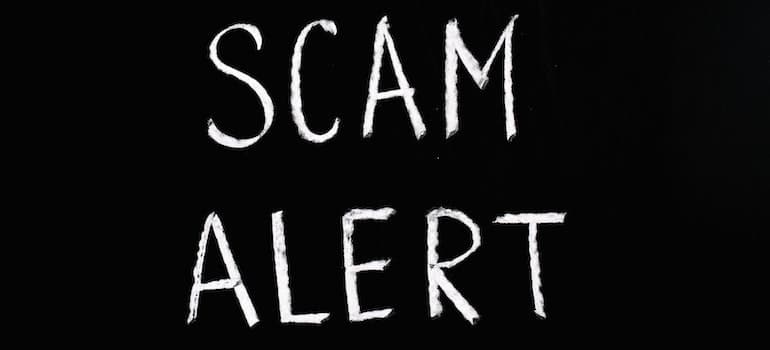 Upfront fees
Be wary if a moving company asks for a large upfront fee. Scammers often take your money and disappear, leaving you stranded. A legit moving service might ask for a small deposit but never the full payment in advance. For example, moving companies Miami prices include about 10% to 20% for a deposit, but anything more should make you cautious. So, what should you do instead? Opt for companies that offer payment upon delivery. That way, you pay once the job is done and you're satisfied with the service. Some companies even offer escrow services to hold the payment until both parties are happy. Always keep an eye out for fair and secure payment options.
Vague or incomplete contracts
A proper contract is your safety net when hiring a moving company. A legitimate contract provided by Miami moving services representatives should outline the services provided, the total cost, and a delivery window. It should also include contact details for both parties. Any missing information is a reason to worry. If a contract is vague or incomplete, be cautious. Scammers often use unclear contracts to hide additional fees or to avoid responsibility. For instance, if the contract doesn't specify delivery dates, you might find yourself waiting indefinitely for your belongings. Or, if it lacks a detailed cost breakdown, you could face unexpected charges later on. Always read the contract carefully and ask for clarification on anything that's not clear to you.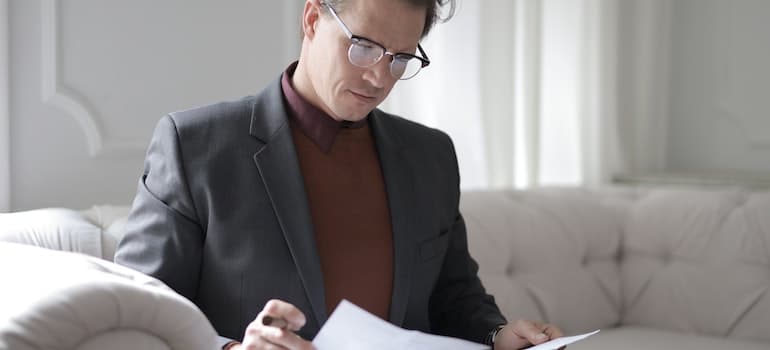 Lack of company info or bad reviews
A legitimate moving company should have easily verifiable information. They should have a physical address, a valid license, and a website with clear contact details. If you can't find this information, that's a red flag. Customer reviews are equally important. They give you a real-world sense of what to expect. Look for reviews that discuss punctuality, care in handling items, and overall service quality. Be cautious if you find many negative reviews, especially about hidden fees or lost items. For example, if you see multiple reviews complaining about late deliveries or damaged furniture, take it as a warning. Trustworthy companies have a history of satisfied customers. Make sure to read reviews and verify company info to avoid scams.
The importance of in-person estimates
While searching for a company, it is crucial to compare moving estimates. But once you find your movers, getting an in-person estimate is a smart move when choosing a moving company. Why? Because it's far more accurate than a quick quote over the phone. When a mover assesses your items in person, they can give you a detailed cost breakdown. They'll see the size of your furniture, the number of boxes, and any special handling needs. An over-the-phone estimate can't capture these details. Scammers often shy away from face-to-face interaction. They prefer to give you a lowball quote over the phone to reel you in. Once they have your items, they might inflate the costs, leaving you in a bind. For instance, a scammer might quote you $500 on the phone but then demand $1,000 when they arrive with your belongings. Always opt for an in-person estimate to ensure you're working with a reliable service.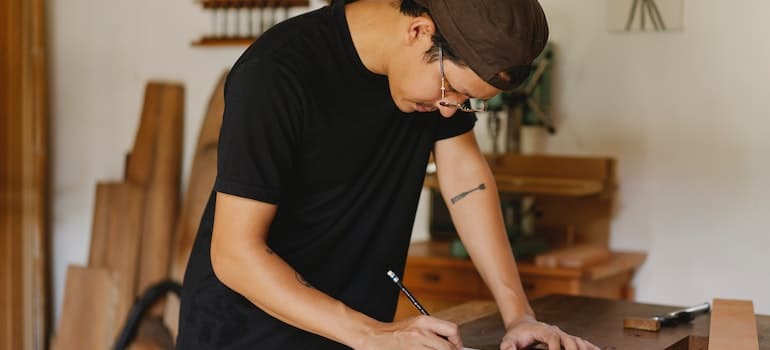 Make sure to validate company credentials
Before you finalize your choice of a moving company, it's essential to check their credentials. Whether you are looking for movers Sunrise FL, movers in Miami, or elsewhere in Florida, there are three key areas you should focus on:
Check for licensing: In Florida, a legitimate moving company should have a Florida Intrastate Mover (IM) registration number. You can easily verify this online through the Florida Department of Agriculture and Consumer Services. Don't skip this step; it confirms that the company is legal and regulated.
Verify insurance policies: Insurance is a must-have for any moving company. Look for general liability and cargo insurance at a minimum. This ensures that you're covered in case of property damage or if your items get lost or damaged during the move. Always ask for proof of insurance.
Better Business Bureau (BBB) ratings: Finally, take a minute to check the company's rating on the BBB website. A high rating is a good sign, indicating a history of customer satisfaction and ethical behavior. Low ratings or unresolved complaints are red flags.
Word-of-mouth and local reputation
Sometimes, the best advice comes from people you know and trust. Asking friends, family, or neighbors for moving company recommendations can be incredibly helpful. They can share their personal experiences, good or bad, giving you valuable insights. For example, your neighbor might tell you about a moving company that went above and beyond to deliver items safely and on time.
Local forums and community boards are also great resources. These platforms often have threads where people discuss their moving experiences. You might find reviews, rate discussions, and even warnings about scam companies. Plus, you can ask questions and get answers from people in your area who have recently moved. Tapping into these local resources adds another layer of safety to your selection process. It helps you find a moving company that not only has good credentials but also a strong reputation in your community.
Where and how to report scams in Florida?
If you do fall victim to a moving scam, taking action is important. Reporting the scam helps you and helps protect others from falling into the same trap. In Florida, you have several places to report moving scams. The Florida Department of Agriculture and Consumer Services is one such agency where you can file a complaint. You can also contact local law enforcement to report the scam.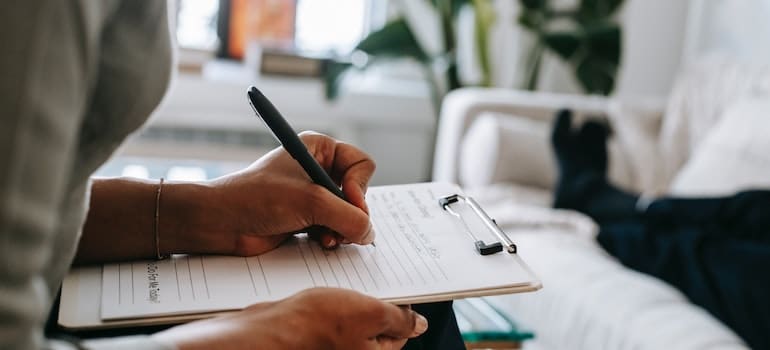 Let's say you paid a large upfront fee, and the movers never showed up. You could start by filing a police report and then submitting a complaint to the state agency. These agencies can investigate and may help you recover some of your losses. They can also take legal action against the fraudulent company. Don't hesitate to report. By sharing your experience, you make it harder for scam companies to operate. You're contributing to a safer moving experience for everyone in Florida.
Avoid moving scams in Florida and have a stress-free moving experience
Being cautious and doing your homework are keys to avoid moving scams in Florida. From checking licenses and insurance to reading reviews and getting personal recommendations, each step adds a layer of security. Always insist on an in-person estimate and a detailed contract. If something feels off or too good to be true, trust your instincts and look for another service. By following these tips, you're setting yourself up for a successful, scam-free move. With the right moving company by your side, you can focus on the excitement of settling into your new home rather than worrying about potential pitfalls. Stay informed, be vigilant, and enjoy your move.