Often, Miami is seen as a bustling city with beautiful beaches and vibrant nightlife. However, it's also a gateway to some of Florida's most stunning natural spots. The areas around Miami offer a range of settings, from serene beaches to lush parks and tranquil wetlands. By stepping out for a day trip, you not only get a break from the city buzz but also a chance to connect with nature. This article will introduce you to 10 exceptional day trips from Miami for nature lovers. Let's get started!
1. Boca Raton: A natural escape beyond the city limits
Boca Raton is often seen as a luxurious retreat, complete with deluxe homes and high-end shops. But did you know it's also a haven for nature lovers? Just a short drive from Miami, Boca Raton offers some of the best spots to connect with nature. One place you must visit is the Gumbo Limbo Nature Center. Here, you can learn about local ecosystems, take a stroll through the butterfly garden, or even participate in sea turtle rescue programs.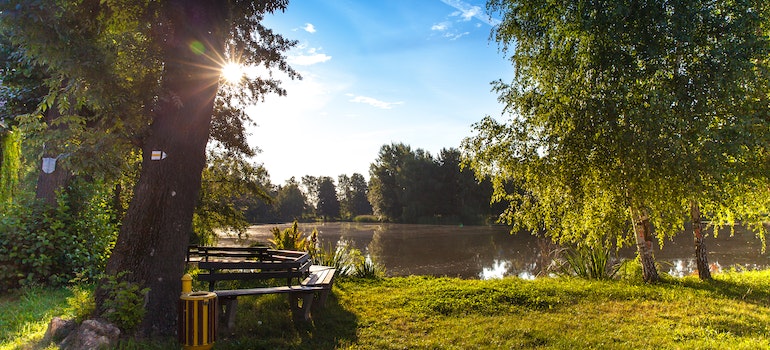 If you're a fan of water activities, Red Reef Park is your go-to spot. The park offers excellent snorkeling opportunities where you can explore vibrant coral reefs and marine life. For those who prefer to stay on land, Spanish River Park offers scenic hiking trails that take you through diverse landscapes. Whether you're in need of moving and storage Boca Raton company to relocate or just planning a day trip, these natural escapes are sure to refresh your spirit and offer a different side of Florida. So why not take a break from the city and experience the natural beauty Boca Raton has to offer?
2. Miami Beach: More than just a party destination
If you're in Miami Beach, you may think the area is all about parties, luxury hotels, and vibrant nightlife. While it's true that Miami Beach is famous for these aspects, there's also a quieter, more natural side waiting to be explored. Whether you've just moved here with the help of local movers in Miami Beach or are visiting for a day, the natural beauty here shouldn't be overlooked. Take, for example, the Miami Beach Botanical Garden. This tranquil space offers a variety of tropical plants and peaceful ponds, providing a serene escape from the bustling city. It's a perfect spot for an afternoon stroll or for capturing some beautiful photos.
If you're in the mood for something more adventurous, North Shore Open Space Park offers walking trails, picnic areas, and a gorgeous beach. It's less crowded than other spots, making it ideal for a relaxed day out. For water enthusiasts, kayaking adventures around Miami Beach offer an exciting way to see the area from a different perspective.
3. Parkland: Where greenery meets tranquility
When you hear the name Parkland, FL, the word 'serenity' might come to mind. This city offers a peaceful counterpoint to the hustle and bustle of nearby Miami. If you're making a move to this area with the help of movers Parkland FL, or simply planning a day trip, you'll find an array of natural spots that offer tranquility and outdoor enjoyment. Pine Trails Park is a gem in Parkland. The park features walking and biking trails, play areas, and fishing spots. It's a great place for a family picnic or a casual walk amid greenery.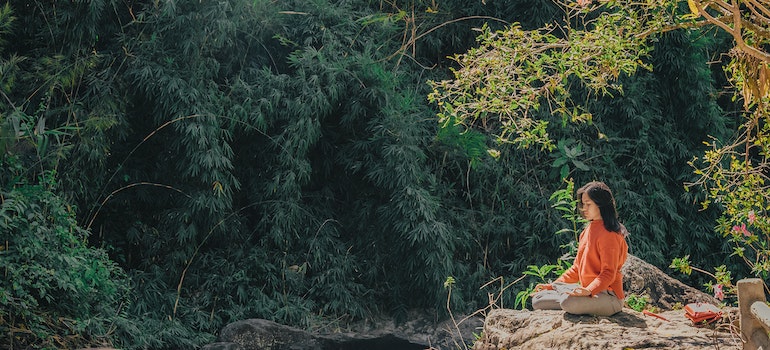 For those seeking more untouched nature, Doris Davis Forman Wilderness Preserve is a must-visit. You'll find elevated boardwalks that take you through dense forests, offering an immersive natural experience. If horseback riding is a passion of yours, Parkland's Equestrian Center is the place to go. It provides an excellent environment for both beginner and advanced riders. The center offers riding lessons, trails, and shows, all while allowing you to connect with nature. In Parkland, the opportunities to engage with nature are abundant. So pack your bags and get ready for a day of natural beauty and tranquility.
4. Tamarac: Wetlands and wildlife
Are you considering a nature-focused day trip that's not too far from Miami? Look no further than Tamarac, FL. This area, easily accessible whether you've recently arrived with movers Tamarac FL, or are just visiting, offers an appealing blend of recreational activities set against natural backdrops. For those who like an active day out, the Sports Complex in Tamarac offers more than just sports fields. It also has nature trails that are perfect for a leisurely walk or a morning jog. These trails offer a chance to take a break and breathe in some fresh air, all while staying active.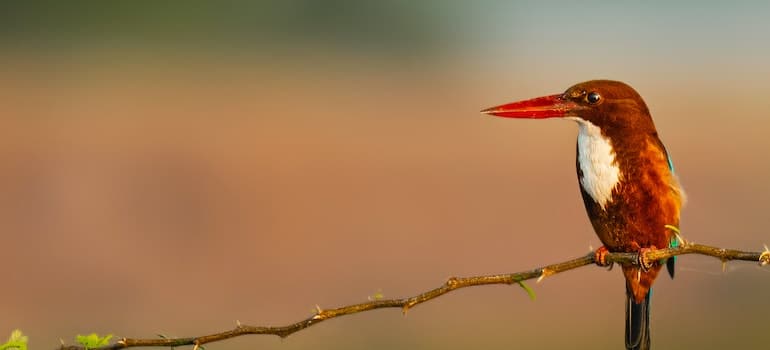 Don't overlook Tamarac Veterans' Park, a space that combines historical respect with natural beauty. You'll find quiet spots to sit and reflect, as well as open spaces to enjoy the surroundings. For birdwatching enthusiasts, Woodmont Natural Area is the ideal locale. Here, you can observe a variety of native bird species in their natural habitat. Just bring your binoculars and a good camera, and you're set for a rewarding experience. So, if you're looking to connect with nature without straying too far from the city, Tamarac offers a variety of options that make it a perfect day-trip destination.
5. Wilton Manors: An urban oasis
Wilton Manors, Florida, might be small in size, but it's big on natural beauty and outdoor opportunities. Whether you're settling here with the help of movers Wilton Manors Florida, or simply dropping by for a day, the city offers an urban oasis that is sure to delight nature lovers. For history buffs who also appreciate scenic beauty, Richardson Historic Park and Nature Preserve is a must-see. The park offers historical structures alongside lush green spaces and beautiful water views. It's an ideal place for both learning and leisurely walks.
Colohatchee Park is another sanctuary where you can get up close to nature. This park features boardwalks through mangroves and wetlands, and it's a wonderful place for spotting local wildlife or enjoying a peaceful walk with your dog. Now, if you're up for something unique, don't miss the Wilton Manors Island City Canoe Route. This waterway allows you to paddle through the heart of the city while surrounded by natural beauty. It's a different, exciting way to explore Wilton Manors that you won't soon forget.
6. South Point: Where the sea meets the sky
South Point is a place where the sky seems to touch the sea, offering an idyllic setting for nature lovers and outdoor enthusiasts. Whether you've just relocated with the assistance of South Point movers or are taking a short break from city life, this area provides a scenic playground for all to enjoy. One of the jewels of South Point is South Pointe Park. The park features walking paths with stunning ocean views, lush greenery, and even a playground for the kids. It's a perfect place for a family outing or a serene morning walk.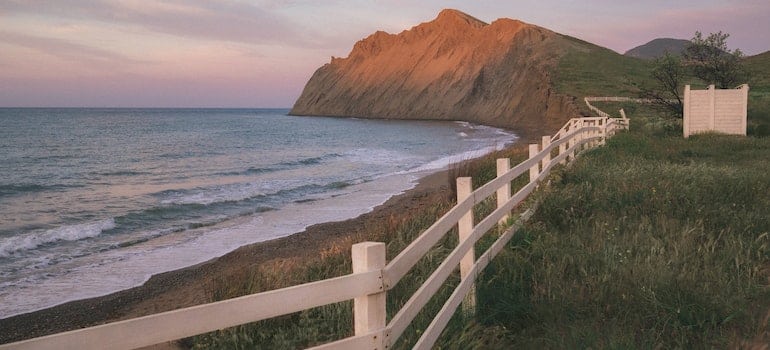 Fishing enthusiasts should head straight to South Pointe Pier. With rods in hand and the vast ocean in front, it's a peaceful yet exciting way to connect with nature. The pier is a community favorite, welcoming both seasoned anglers and beginners. For a truly unforgettable experience, consider taking a scenic boat tour from South Point. These tours offer a unique vantage point to appreciate Miami Beach's beauty, often with the bonus of a sunset view. In South Point, you can easily switch between land and sea activities, each offering a slice of natural paradise. It's a destination that invites you to unwind, explore, and admire nature's grandeur.
7. Kendall: A diverse ecosystem waiting to be explored
If you're looking to explore a diverse range of natural settings, Kendall, FL, is a destination worth considering. Whether you've recently relocated with the help of moving companies Kendall FL, or are just in the mood for a day trip, Kendall offers an enticing mix of outdoor experiences. One must-visit spot is Kendall Indian Hammocks Park. This park is a treasure trove for nature lovers, boasting an array of native plants and trees. The park has trails perfect for hiking and biking, offering a green escape right in the middle of the urban environment.
Shopping and nature usually don't mix, but they do at The Falls shopping area. This open-air mall not only offers retail therapy but also features lush gardens and waterfalls, making your shopping experience a delightful outdoor affair. For those who find peace in long walks, the Miccosukee Golf & Country Club is more than just a golfing destination. It's a scenic spot that invites visitors to enjoy its verdant pathways and tranquil landscapes. In Kendall, the natural world isn't something you have to seek; it's all around you. From parks to shopping areas with a twist, the town offers a myriad of ways to immerse yourself in its diverse ecosystems.
8. Hallandale Beach: Sun, surf, and serenity
Hallandale Beach offers the perfect blend of sun, surf, and serenity, making it an ideal destination for nature lovers. If you've just made the move with the help of movers Hallandale Beach or are simply visiting for the day, you're in for a real treat. Joseph Scavo Park is a hidden gem that offers a range of outdoor activities. Whether you want to play a friendly game of basketball, have a picnic, or simply lounge around in the grass, this park has something for everyone.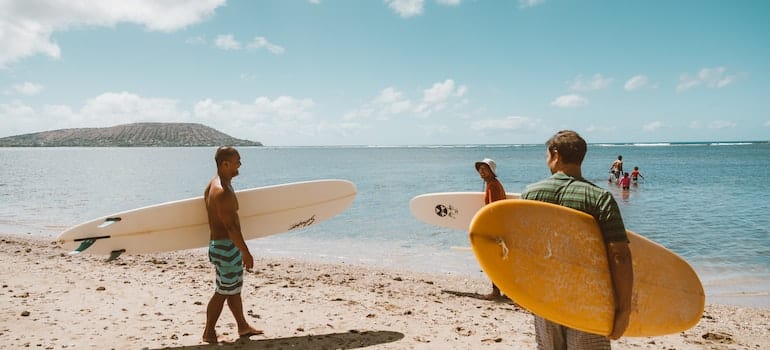 If you like to mix a bit of leisure with nature, The Village at Gulfstream Park is worth a visit. This open-air shopping center is adorned with beautiful fountains and green spaces, offering a pleasant backdrop for your day out. Of course, no trip to Hallandale Beach would be complete without witnessing a breathtaking sunset. The beach here is less crowded compared to others in the Miami area, giving you a more peaceful experience as you watch the sun dip below the horizon. Hallandale Beach delivers an experience where you can soak up nature's beauty while also enjoying modern amenities. It's the ideal place to unwind, be active, or simply enjoy the gifts of nature.
9. Coral Gables: Historical beauty meets natural splendor
Coral Gables is a blend of historical charm and natural beauty, offering much more than its stately Mediterranean architecture. Whether you've recently moved to the area with the help of local movers Coral Gables or are visiting for a day, this neighborhood offers delightful experiences for nature lovers. One of the standout destinations is Fairchild Tropical Botanic Garden. This lush oasis houses a wide variety of exotic plants, stunning water features, and even a butterfly conservatory. A walk here is an instant stress reliever, and it's educational too!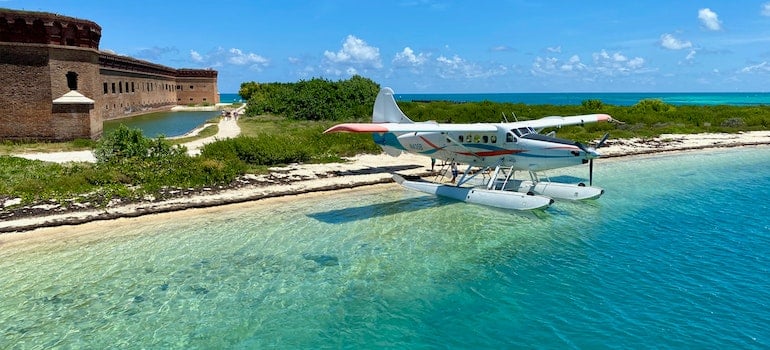 Matheson Hammock Park is another Coral Gables gem. This park is unique, featuring a man-made atoll pool flushed naturally by Biscayne Bay. Whether you're into kiteboarding, paddleboarding, or just lazing around, this park offers both action and relaxation in a scenic setting. For a truly unique experience, Venetian Pool is not to be missed. It's a historic public swimming pool, but unlike any you've seen before. Filled with natural spring water and adorned with waterfalls and caves, it's a luxurious way to connect with nature. In Coral Gables, you'll discover that history and nature go hand in hand, offering a rich, fulfilling experience for all who visit.
10. Oleta River State Park: A natural retreat for adventurers
Oleta River State Park is a natural haven tucked away amidst the hustle and bustle of Miami's urban scene. For those who crave adventure and a deep connection with nature, this park provides an assortment of activities that can make for an invigorating day trip.
Biking trails: One of the main attractions at Oleta River State Park is its extensive network of biking trails. Suitable for various skill levels, these trails offer a thrilling experience as you cycle through hardwood forests and along scenic waterways.
Kayaking and canoeing options: If you're drawn to water activities, kayaking or canoeing through the park's mangrove forests is an adventure you won't want to miss. You'll paddle through tranquil waters, giving you a unique perspective of the area's ecosystem.
Fishing spots: For those who find peace with a fishing rod in hand, the park offers designated fishing areas. Cast a line and enjoy the serene surroundings, perhaps even catch dinner!
Pick one of the day trips from Miami for nature lovers and enjoy your day
Choosing just one destination from these appealing day trips from Miami for nature lovers might be a tough call, but rest assured that each offers its own unique blend of natural beauty and outdoor activities. Whether you're inclined toward hiking, fishing, kayaking, or simply soaking in the scenic views, there's something for every nature enthusiast. Taking a day to explore the lush landscapes, serene beaches, or tranquil parks around Miami will not only satisfy your adventurous spirit but also offer a refreshing break from city life. So, go ahead and pick a spot that calls to you, pack your essentials, and set out for a day filled with nature's wonders.