Cross country relocation to or from Florida is a big step. Whether you're chasing new opportunities or simply want a change of scenery, moving long distances is no small feat. Being well-prepared can make a huge difference in how smoothly your move goes. It's not just about packing and hiring cross country movers Florida. You also have to consider budgeting, legal requirements, and even emotional well-being. This article aims to guide you through these challenges, offering practical advice to make your Florida cross country move as straightforward as possible. By the end, you'll be better equipped to tackle any challenges of Florida cross country relocation that come your way.
Budget for a cross country move
Managing your budget is crucial when planning a long distance move. Costs can pile up quickly, from hiring movers to shipping your belongings and even setting up your new home. When it comes to moving to or from Florida, you might encounter some unique expenses. For example, if you're moving to Florida, you may need to invest in hurricane-proofing for your home. On the flip side, departing from Florida may require you to adapt to colder climates, leading to purchases like winter clothing or vehicle modifications.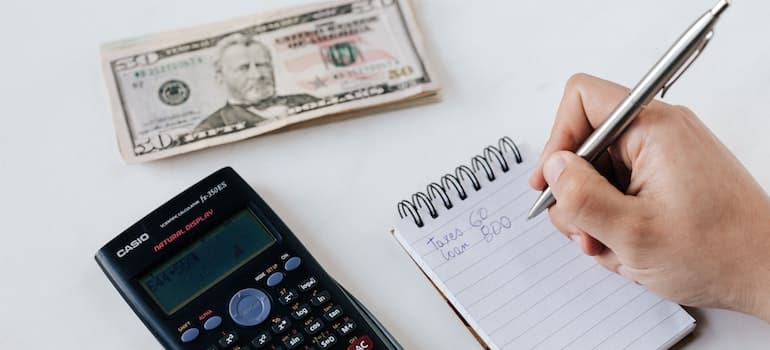 To save money, consider these strategies. First, if you are moving to or from Miami, compare quotes from multiple cross country movers Miami to get the best rate. Second, if possible, move during the off-peak season when rates are generally lower. Finally, declutter before you pack; the less you have to move, the less it'll cost you. With a bit of planning, you can make smart choices that keep costs down.
Overcome the challenges of Florida cross country relocation with the right movers
Choosing the right Florida movers is a critical part of a successful long distance move. A reputable company can make the process easier, safer, and less stressful. But how do you know you're making the right choice? Start by asking for recommendations from people you trust. Also, don't skip reading online reviews. It's a good way to gauge the company's reliability and customer service.
When vetting companies for a long distance move, always ask for their USDOT (U.S. Department of Transportation) number. It's a federal identifier that shows they're allowed to transport goods across state lines. For moves within Florida, the company should have an IM (Intrastate Mover) number. Another tip specific to Florida is to check if the company has adequate insurance to cover damages from natural disasters like hurricanes. This extra step ensures you're putting your belongings in safe and qualified hands.
How to pack for a cross country relocation?
Packing for a cross country move is more than just putting things in boxes. It's an excellent opportunity to declutter. Less stuff means fewer boxes, which translates to lower moving costs. So, before you start packing, sort your belongings. Sell or donate items you don't need. When it comes to packing for a long journey, durability is key. Use sturdy boxes and secure them well with high-quality packing tape. Label each box clearly so you can find things easily later.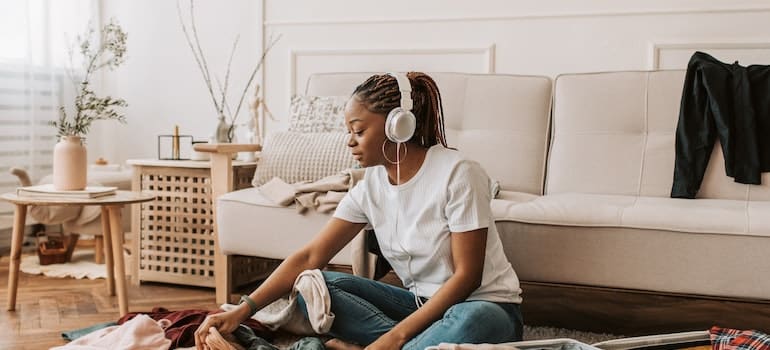 Moving to or from Florida comes with its own set of challenges due to the climate. If you're moving to Florida, consider packing your belongings in plastic bins to protect them from humidity. For those moving out of Florida with one of the long distance moving companies Florida, especially to colder climates, pack winter essentials like coats and boots where they're easily accessible. Taking these special considerations into account can make your long distance move more comfortable.
Handle legal and administrative tasks
Taking care of legal and administrative tasks is often overlooked, but it's a critical part of moving. Ignoring these can lead to headaches later on. Here's what you need to keep in mind:
Address change: Update your address with the U.S. Postal Service, utility providers, and other essential services. Don't forget to inform your bank, insurance company, and other financial institutions.
Vehicle registration: If you're moving to Florida, you'll need to register your vehicle within 30 days of becoming a resident. For those leaving Florida, check the registration requirements of your new state. It's likely you'll need to re-register your vehicle and possibly take a new driving test.
Property and rental laws: Make sure you understand the basics of property and rental laws in Florida or your new state. This is especially important if you're renting. Know your rights and responsibilities as a tenant to avoid legal troubles.
How to cope with the emotional challenges of relocation?
A cross country move is not just a logistical challenge; it's an emotional one, too. Leaving behind friends, family, and familiar places can be tough. It's okay to feel a mix of excitement and sadness. One way to manage this emotional roller coaster is to stay connected with your previous community. With the help of social media and video calls, keeping in touch has never been easier.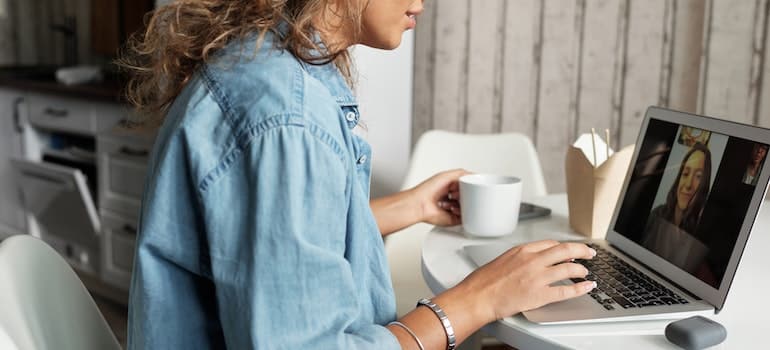 When you arrive at your new community, building a new social circle might be high on your priority list. It may sound daunting, but it's entirely doable. Community events, local clubs, and even neighborhood social media pages can be excellent ways to meet new people. Don't hesitate to introduce yourself to neighbors or strike up a conversation at a local park or cafe. Making new friends will help you feel more at home in your new environment, turning Florida into a place where you belong.
Prepare well and relocate with ease
Preparing for a cross country move to or from Florida involves many layers, from finding a reliable moving company to taking care of legal matters and adjusting emotionally. But with careful planning and attention to detail, you can make the process less challenging. Don't forget to budget wisely, pack smartly, and focus on building new social connections. Tackle each challenge step by step, and you'll find that relocating becomes a manageable, even exciting, life change. With the right preparation, you can overcome the challenges of Florida cross country relocation and start your new chapter on a positive note.