Isn't it fun to move your office? You're broadening your client base, meeting new people, and finding new motivation in a new location. What could possibly go wrong? Well, moving your business is a huge undertaking! You'll need to move a lot of heavy office furniture and delicate computer equipment. Additionally, you must accomplish this in a timely manner without jeopardizing your business. To put it mildly, that is the stuff of nightmares. So, what do you think of a few helpful ideas from moving experts at City Movers? With our tips on how to organize a successful office relocation, planning an office transfer will be a breeze!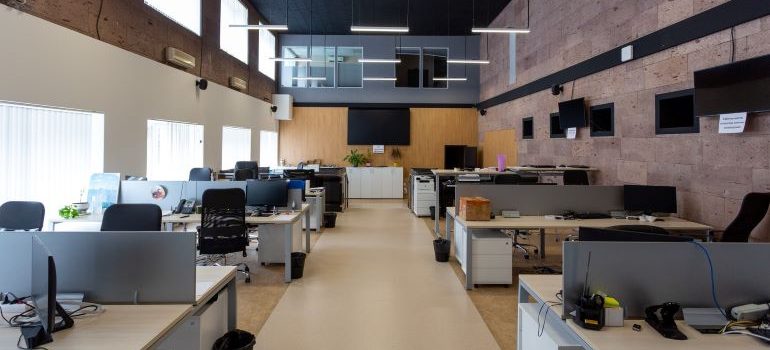 How to organize a successful office relocation?
In order to organize a successful office relocation, you'll need to understand the complexity of workplace relocation planning. Moving your office is challenging for a variety of reasons, just as there are many compelling reasons to do it. Packing an office is absolute misery, so let's get right to it. If you have a lot of heavy pieces of office furniture, you'll certainly have to hire reliable movers. The problem is that they are cumbersome and difficult to operate. Finally, office IT equipment is delicate, costly, and difficult to transport without causing harm.
Don't forget about the time crunch of moving a workplace. More time spent on your feet means less time spent working to make money. As a result, it is imperative that you act quickly and decisively. If you're thinking of moving your office, bear all of this in mind and start looking for commercial moving companies Miami FL as soon as you can.
Starting the planning process
When it comes to moving an office, mistakes might cost you money. So having a well-thought-out plan of action is essential to avoid any mishaps. But how do you come up with a suitable relocation strategy?
The process of relocating a firm is always lengthy. Even if it's just a short distance, you should give yourself at least two weeks to get ready. To avoid feeling rushed, it's best to allow yourself a bit more time than you think you'll need. You don't want to make mistakes because you're rushing, which leads to fear. The sooner you begin arranging your office relocation, the better. When you start planning, even if all you can do is write down some bullet points regarding the timeframe and objectives, you've made some progress!
It's important to ask yourself a few essential questions at the outset of your workplace transfer planning. Here's a list of some of the most important questions to ask yourself.
When are you hoping to relocate and when will you need to be settled into your new office space at its earliest convenience?
How much money do you have set aside for your relocation?
What is the design of your new office space?
Is it possible to get back to work within a reasonable amount of time after moving into a new office?
Many of your moving decisions will be influenced by these essential pieces of information. As a result, it's critical to know the answers to these questions upfront.
You cannot organize a successful office relocation by yourself
Organizing an office move is not something that can be accomplished by one person alone. Make use of the services of others. Convene coworkers to form a moving committee or team. You can count on them to lighten your load a little bit. Packing personal belongings off workstations, tracking file backups, or staying in the office to witness the movers can all be delegated to different members of the team during the relocation process. Hold meetings as often as required to make sure everyone is making good progress. This is the time to also start looking for moving companies Miami prices and comparing quotes.
Create a budget for moving expenses before you can organize a successful office relocation
This includes the size of the workspace, the services you choose (such as full-service movers or office space planners), and the decision of whether or not to improve your equipment and office furnishings. Moving insurance is a wise investment in case your belongings are damaged or lost during the move. A full-service relocation may be more expensive, but it will save you time and money by handling the packing, preparation, and unloading for you. If you pack your own stuff and assist in loading and unloading the truck, you may be able to save money on moving charges.
Hire a moving company to assist you in moving your office
If you're moving your business, you must use the services of commercial movers. The speed and efficiency of professional office movers cannot be matched by you or your team, no matter how talented you are. So, whether you're relocating a three-person office or a whole corporate campus, make sure you hire professional movers to assist you. Find a local moving company that specializes in office relocations and has previous expertise with this type of move before making a final decision. There are many commercial moving companies in Miami you can choose from.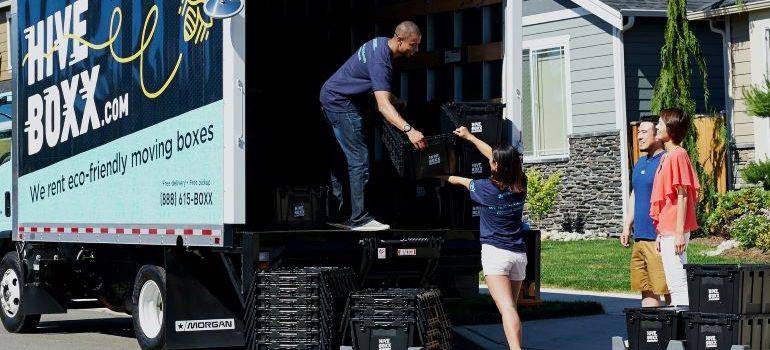 Inform your current service providers about your move
You and your coworkers aren't the only ones affected by the decision to relocate your office. Every one of these parties should be made aware of your move in advance: utility companies, business partners, and customers. So don't forget to tell them where and when you're going to relocate. Your current service providers should be notified of your impending relocation.
Finally, carry out your strategy!
When it comes to moving an office, preparation is just the beginning. Execution is just as important as having a plan in place! Again, the sooner you get started, the better. In order to acquire the cheapest pricing, it is important to book your movers early on. After that, you can begin packing and preparing your company for the move. The best of luck to you!