A big life decision such as relocation is practically a given every once in a while. Relocation is not something that can change your personality. It can only change your circumstances and give you a chance. However, as trivial, as it is, it can still make the right difference. Tread carefully now, as everything comes with a price. Relocations do cost a lot, but the rewarding experience can be worth it as long as you are. So make sure you're clear on what to do and get the help of City Movers. We are in favor of helping you save on your Boca Raton relocation.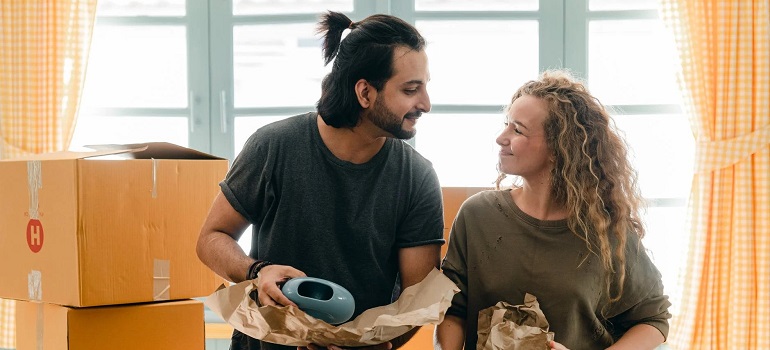 You need to pay a certain amount – no workarounds
There are a couple of things that you need to know right out of the gate. To start with, Boca Raton, like all cities plays by its own rules. The first thing that you'll likely be doing when you plan this relocation is trying to find the right real estate to be your base during the next part of your life. Browsing for the next big thing might be more difficult than you think. Initially, you may even be surprised by the amount of affordable real estate offers out there in Boca Raton. They're beautiful and look comfy, so what's the catch. The answer is – Boca Raton country clubs. You need to pay a significant amount to be a member in order to buy some of these beautiful properties. Therefore, if an offer looks too good to be true, it probably is in one way or the other.
You need to know that work makes sleeping easier when you want to save on your Boca Raton relocation
Furthermore, obviously, it would be ideal for you to already have some kind of job opportunity lined up before you go. Even the best movers Miami has to offer can't help with that. Not unless you're in the industry, in which case, of course, we can! However, even if you're not quite sure about these things, we assure you that it will pay off in the end.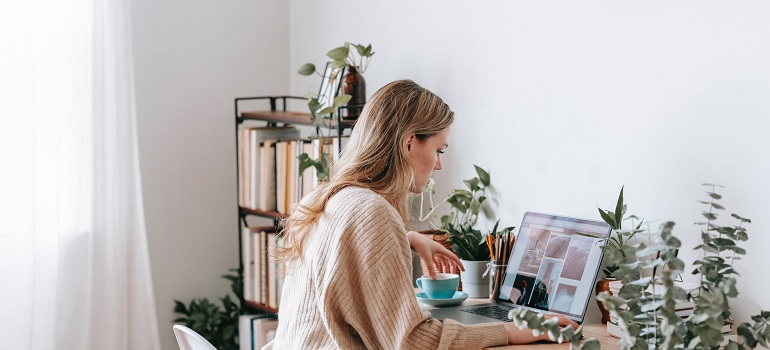 Time is just as important as space is, ask anyone
Time is of the essence here. What we mean by that is that you should take your time with moving to Boca Raton. That way, you're guaranteed to save some money by the end of the whole thing. If you are to take your time with every part of the moving process, you should be able to go through with it in about 5 to 6 months. This greatly depends on where you're moving from as well.
If you want to save on your Boca Raton relocation, you need to do your homework
It can be a smart idea to start contacting moving companies as soon as you can. You don't need to make a commitment. All you have to do is find out what kind of moving services Boca Raton movers offer and how much do they charge. It may seem like a hustle, but then it is a necessary one. And the one that should be taken most seriously. Not paying attention is not a good way to save money. Furthermore, as inconvenient, as it is, asking questions doesn't cost a cent. Ask for free moving estimates, and start your way up from there. Once you do get an approximate idea of how much your move will cost you, you'll have a more realistic image to work with from there.
Learn to cut corners where you can, but be careful when deciding where that is
So, it is less than a desirable situation. However, you need to learn how to make the most of it. You're going to have to spend a certain amount of money on moving services. That doesn't mean that you'll need to give an arm and a leg to relocate, however. It simply means that you need to be clear on what you need and what you don't need for a successful relocation. Learning how to economize is crucial. Therefore, you should know that you're going to need to:
hire professional movers

agree on a valid moving contract and read it most carefully

agree on the terms your moving company suggests

ensure your belongings
You may not need things like cleaning and packing services. However, you do need moving boxes. Luckily for you, they are not hard to come by. You don't really need to order a lot of packing supplies Boca Raton moving companies usually sell. Instead, you can get the supplies from a moving company for the more valuable items you have to transport. That way, your fragile and valuable items are safe, and those that can handle some tough situations can do the heavy lifting. 
Nothing left to say – rules must be obeyed!
Now that you know the key to success if you want to save on your Boca Raton relocation, all there is left for us to do is say good luck! There is a new world waiting for you. So what if you need to do some extra work in order to reach it. You should still try to keep a positive attitude, while still keeping your cool.