When it comes to downsizing, renovating, or moving, you can't keep everything. However, antique furniture is often a wonderful relic of the past that often has untold value. Antique furniture can have sentimental value to you. Or it can have actual acquired value. That's why you have to make sure to keep them in the safest condition. That way, they can be treasured for many more years to come. One of the ways to keep them safe is to use the services of storage units Boca Raton. We strongly believe that a storage unit is a great place to store your antique furniture. Meanwhile, it will help you remove clutter from your home. Therefore, we'll guide you through the steps of storing your antique furniture. By following our tips, your antique lamps and armchairs will come out of storage looking as good as they did.
Before storing your antique furniture, give you furniture some deep cleaning
We're sure you've already kept your antique furniture in top condition. Especially if you've previously hired Pompano beach movers to do the moving for you. However, dust is always a problem. Hence, before you start storing your antique furniture, give them a good wipe down to clean off any dust.
How to properly clean before storing the furniture?
It's very important to use an appropriate cleaner for the type of material. Also, it would be great to add an extra layer of protection by treating it. Our advice is to try to do this a couple of weeks before. So, for instance, use polish or wax on your wooden items so they don't crack if they dry out. Then, use a leather conditioner on leather and oil if any of your metal frames might need oiling. However, do some research to make sure you use the right product for the right material. Don't forget to give care to your antique furniture before you pack them away. Only that way, they will have the best chance of staying in good condition. Finally, make sure to empty the furniture piece if it has any nooks or drawers. That will lighten the load for moving and maybe decrease your moving expenses.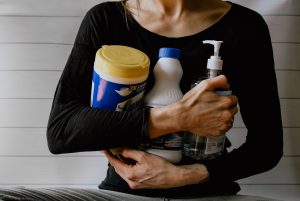 Disassemble furniture before storing it
No, we're not suggesting you start ripping legs off your antique chairs. However, if you don't want to damage your antique furniture, check if you can safely remove any pieces. Also, as large items take up a lot of space, try to disassemble them carefully, without damaging them. So, check the legs of tables and chairs, headboards, and slats in beds or shelves in cupboards. Finally, if you decide to disassemble any of your pieces, keep a note of what pieces there are. Note how to put them back together again too.
Wrap up your furniture before storage
After you clean and prepare your furniture, it's time to protect it. It is crucial to use the right materials for safer storage. So, don't forget to wrap up antique furniture items such as mirrors, or lamps. Do the same for blunt items you don't want to knock against anything else. For instance, do it for table legs and chairs. However, avoid using plastic coverings for covering wood. The reason is that plastic can suffocate the wood, causing condensation and encourages mold to grow and damp to linger. We would suggest specific fabric covers, like cloths, covers, furniture pads, sheets, or blankets. We find them to be the best for your antique furniture for protection from dust while allowing your furniture to breathe.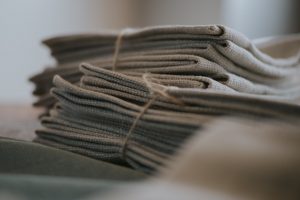 The organization is the key to properly storing furniture
As for any other type of storing, storing antique furniture requires time and good organization. Especially when you precious archaic antiques and heirlooms come in different shapes and sizes. When it comes to organizing storage for your antique furniture, you can never go wrong with hiring City Movers. As experienced professionals, they'll handle your antique furniture without a problem. The one thing you need to know is that you are going to need many storage boxes. Some boxes are designed for packing this kind of furniture. You can find them in storage companies or removal companies. Also, when packing your antique items such as mirrors or artwork, store them horizontally. That will prevent the items from falling over.
More useful tips for storing antique furniture
To protect your antique furniture before storing it, you can use cardboard corners for pointy items. That way, you'll secure any pieces that might have looser parts that can move around.
While preparing them for storage, keep track of all the little pieces like screws, bolts, and knobs. Try to keep together and labeled all the pieces you disassembled.
Also, try to make everything as secure and compact as possible without damaging the items or suffocating them.
Make sure to leave enough space to allow airflow between the furniture. That will reduce the risk of accidental damage if you need to move around your items.
Finally, make

sure to

label and

make an inventory of

all your items and boxes. An even better idea is to take photos as well. It is important to organize your storage unit properly, right?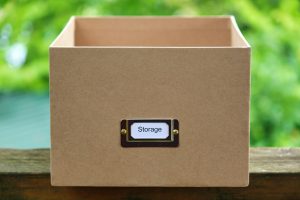 To summarize
It isn't easy to set aside unique pieces of furniture and leave them untacked. However, now that we've walked you through everything you need to know about storing your antique furniture, you're set. You will be able to cherish and preserve your antique possessions.