We don't want to confuse and scare you, but an office move is one of the more challenging types of moving. This time it's an interstate office move, which means it's a long-distance relocation, which makes this move even more challenging. But you have no reason to worry because we are here! City Movers will provide you with professional help and high-quality and efficient moving services. This means that you have no reason to worry and that everything will go smoothly. Also, in this post, we will reveal to you several tips and tricks that will help you have a successful interstate office move. Stay with us and learn how to handle your office move like a pro!
Plan your interstate office move down to the last detail
An office move can be understood as a very important project in your business. And what is necessary is planning. When it comes to an intestate office move, it's a move between states in the USA. Such moves are a big challenge because their main characteristic is the long distance. This is another reason why planning down to the smallest detail is important.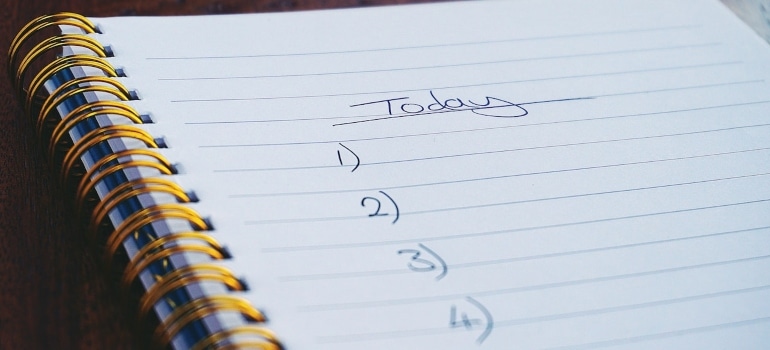 Whether you are moving your office to Florida or beyond its borders, cross country movers Florida are always at your disposal. And also, they can give you the best advice when it comes to your interstate moving. What you need to do is to plan all the tasks that you need to do during the preparation for your move. And of course, try to combine all tasks and the time you have available.
If you have employees, organize a meeting
Your employees deserve to be informed about all current events in your office. Regardless of whether it's one, two, or more employees, organize a meeting and get to know them in new ways. Also give them the right to choose, because interstate relocation is a bigger challenge for them as well. So, the topic of your meeting should be all the work that awaits you during the move. Share tasks with employees and do this work together. That way you will be faster and more efficient. Also, let each employee take care of packing his desk.
Packing for an interstate office move
Considering that packing is one of the main tasks during any move, make sure everything is flawless. If you have decided to move your office to the state of Florida, you have made a smart move. Florida is one of the strong states with a healthy economy. And most importantly, it has a stable job market and favorable conditions for business.
When we talk about packing, in those moments relocation services Florida will be of great use to you. Relocation services cover the packing process and loading and unloading of your belongings. So, that's another serious matter! Packing itself is a difficult process because you need to sort and pack all your office inventory. And sorting your items is one of the most useful tips we can give you in order to have a successful interstate office move. Whether it's a residential or commercial move. That way, they will have a precise insight into the quantity and number of things you need to pack, which will enable you to get the necessary amount of packing and moving supplies.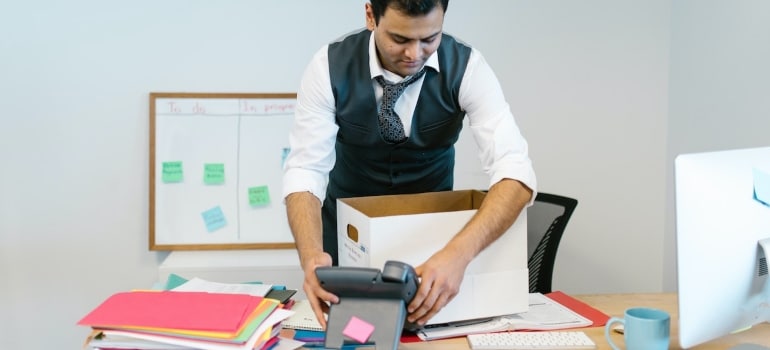 Back up your data and pack your documents carefully
Here is another tip when it comes to packing! Don't forget your documentation and data on computers. Before you start sorting and preparing your devices for packing, you need to make backup copies of all data on your devices, including business phones, tablets, laptops, and computers. Also, take care of the documentation that you will be moving with you. It would be best to assign an employee to this task or take care of it yourself.
If you want to have a successful interstate office move don't forget these tasks!
There is much more that you need to do during your interstate office move. And these tasks can be classified as the most important. So, one of our useful tips is to make a special to-do list where these obligations. And you can also use ours that our commercial movers Florida have prepared for you:
Complete all administrative tasks (change of address, deregistration, submission of a request for office relocation, registration of new address, etc.)
Announce your office move. In addition to your employees, inform your clients and customers.
Schedule a reinstallation of your office equipment and work programs.
Make sure that your budget can withstand all financial changes.
Also, one of the tasks that you must do during your move is to check the new office space. After the move, you will want to unpack your items as soon as possible and get settled in your new office. And if you notice some deficiency, it will only confuse you further, and take your time. That's why this is one of the most important tips for your interstate move!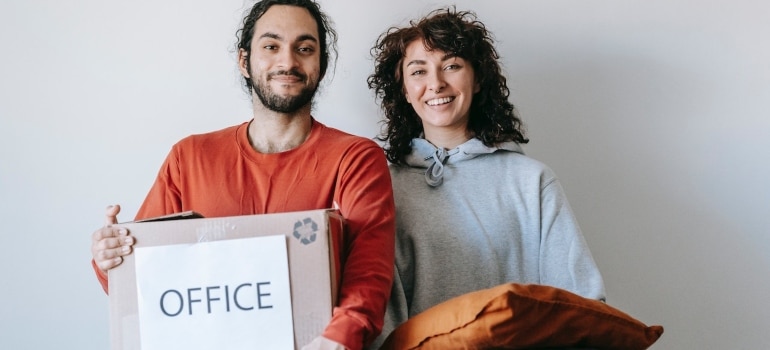 When to start?
Any successful interstate office move will require a lot of dedicated time and effort. Also, in this case, professional help will be of great use to you. What is important is that you start your preparation on time. 6 months before the final day can be an ideal period for smaller business places such as offices or home offices. Also, If you still haven't found the ideal place for your business then you could move to Miami. Miami is one of the truly convenient destinations for business and career. Especially if you swim in the waters of the business world that include finance, tourism, or international trade. Miami is a place that will provide all possible support to small businesses, but it's also a place that will soon become a center of technology. So, consider these possibilities.