The estimated time for moving preparation is around a month or two. There isn't a strict timeframe for moving preparation. Someone can prepare a move in two weeks while another person will need six months. It all depends on how big your home is, how much free time you have, the distance, etc. Also, hiring one of the best moving companies in Miami makes a huge difference. As you can see, there are many factors that affect moving preparation and its duration. However, moving in one day is possible but not advisable. When you are doing something in hurry, the chances for mistakes are much higher. Additionally, many things can go wrong during moving preparation. For this reason, same day relocation in Florida is possible but not ideal.
How to pull off the same day relocation in Florida
Usually, moving preparation can be divided into a couple of stages. The most consuming task is packing. For this reason, if you have a large household, it's really hard to finish packing in just one day. Also, there are other moving-related tasks you need to do. If you want to finish your packing fast, then your best option is to book some of the Miami moving services. Trying alone to pack all your items is almost impossible unless you live in a tiny one-bedroom room and have a minimalistic lifestyle. Therefore, you will need a lot of help, preferably from professional movers. But, if you want to make a DIY move, get your friends to help you out. Other steps you need to do to finish relocation in one day are the following:
Make a moving plan
Get packing supplies
Start packing
Declutter
Disassemble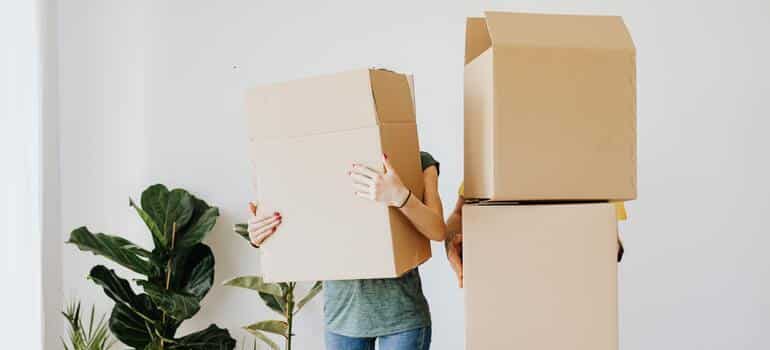 Why should you make a moving plan for the same day relocation in Florida?
It might seem like you don't need a moving plan when you are trying to move in one day. Also, you might think it's only a waste of time. However, you will need only about 15 to 30 minutes to make a plan. There is not much you can accomplish in that time frame, but a moving plan will be a very helpful tool. A plan doesn't have to be lengthy and detailed too much. Instead, you should make a time frame for all the tasks that you must do. For example, from 9 a.m. to 11 a.m. collect packing supplies, try to find the best movers in Florida in the next hour, etc. Additionally, when you finish one task, you should cross it off or put a checkmark. This is a good way to stay on track and not get lost in the moving process.
Should you get professional movers?
Professional movers can pack your home in one day. Usually, experienced professional movers need about 2 hours per room. So, they can pack a large home in one day if it is necessary. However, people who are not movers and don't have experience will need much longer time to pack the same household. For example, some estimated time for people who don't work in a moving company is from 4 to 6 hours per room. So, if you have a three or more-bedroom home, it's unlikely you will finish in one day. Therefore, your best option is to hire professional movers. However, as you don't have much time, your search can only last up to an hour or two. So, you should search for movers near me and see if some of them have an available date for you.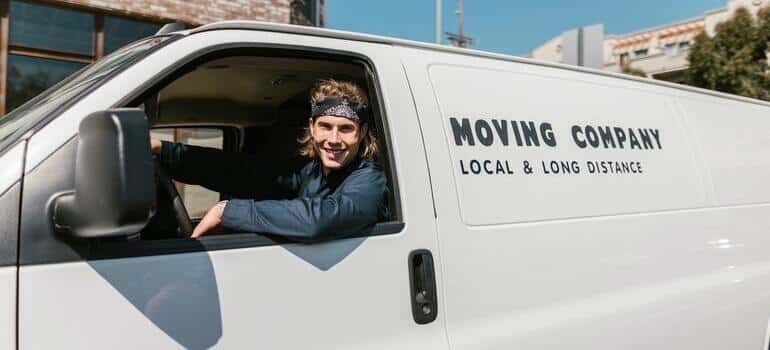 Why should you disassemble your furniture?
Disassembling is another step that will help you to move faster. It's much easier to pack and move disassembled bed or bookshelf than in one piece. Also, you won't waste much time disassembling your furniture. Usually, a household has a couple of items that you can disassemble such as a bed frame, a couple of bookshelves, and a desk. For this reason, you spend about 2 to 3 hours on this task which is not very much. A good plan is that someone disassembles furniture while you are busy packing other belongings. Also, you can be the one to disassemble your items, while local movers Florida pack the rest of your belongings. It's only important to establish a good plan so that everything runs smoothly. Now, you see how helpful a moving plan is.
Should you declutter your belongings?
Now, you will need time to declutter your items. So, you will need to balance your time between decluttering and packing. For example, you can declutter one room while professional movers are packing the other one. Also, if you decide to pack your items by yourself, you can at the same time declutter and pack one room. It's possible to declutter your home in one day. So, the best option would be to declutter your items the day before you start packing your home. Decluttering is not hard as you should eliminate items that you don't use anymore, broken or damaged items, etc. The usual rule is that if you didn't use a certain item for six months, you should declutter it. Now, the only problem is the sentimental aspect of your items. Sometimes, it is very hard to say goodbye to some items that you have had for years.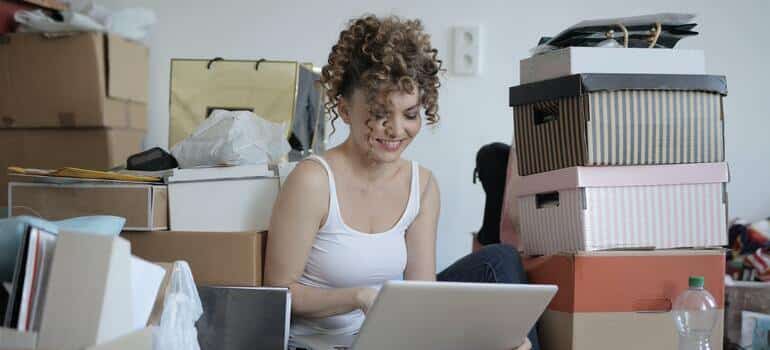 Is it possible to move in one day?
It might sound like a lie, but it is possible to move in just one day. So, it's safe to say that the same day relocation in Florida is possible. However, moving in just one day is never a good option. There are many things you need to prepare and organize. Also, working in hurry results in more mistakes than usual. For this reason, you shouldn't try to move in just one day if you don't have to. If you don't have other options than this, then try finding good professional movers to help you. Additionally, make a solid moving plan and divide your time wisely.