People move for many reasons, including jobs, education, or other life events. However, moving does not always happen at the most convenient times. Let's be honest, no one wants to pack and move during the holidays. Surprisingly, more families move to Florida during the winter months in recent years. We all know how stressful it may be to move during this season. On the other hand, Florida is so beautiful in winter, and Christmas is one of the happiest holidays ever. As a result, some moving companies in Florida relocate thousands of people during this time. If you are thinking about this too, you need to learn how to stay organized while at the same time enjoying holidays with your family. Moving to Florida around Christmas doesn't need to be hard if you carefully read our moving tips.
Packing during the holidays may cause burnout
Packing is one of the most tiring aspects of each relocation. Moving to Florida around Christmas means that you need to pack plenty of decorations too. This can consume a lot of your time and energy. Instead of sitting and waiting, why don't you hire some of the most skillful local movers in Miami Beach to help you? Another idea is to start packing ahead of time. After you've planned your holiday schedule, consider what rooms you will be able to pack up for the season. If you are not expecting guests, why not begin packing closets, guest bedrooms, and storage areas first? Make a staging area for boxes and supplies in a guest bedroom or storage room so that your entire home does not become a maze of moving boxes.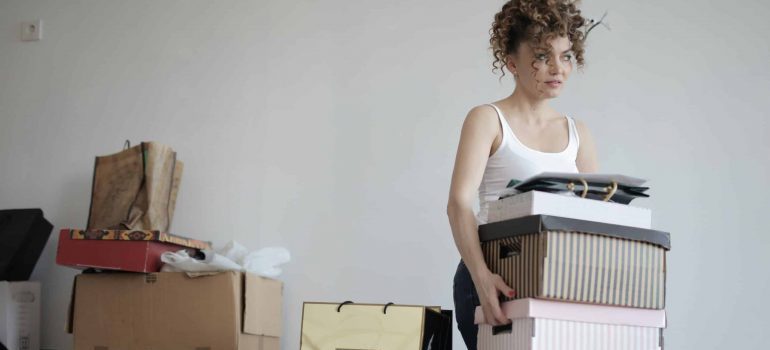 You need to move your decorations when moving to Florida around Christmas
Packing and moving your Christmas decorations is a part of your holiday relocation as well. Your new home in Florida will look much more beautiful and you will feel a real holiday spirit. However, this moment of happiness is surely not easy to achieve. You probably don't even know how many of these items you have in your home until you start packing them. It might be a good idea to reduce your holiday decorating to just a wreath on the front door and a small tabletop tree in the house this year.
Minimal decorations will allow you to pack up some holiday décor for your next home, but you will not miss out on the holiday season entirely. However, if you don't want to give up on your decorations, you can hire local movers West Palm Beach recommends to help you pack and move everything to your new house in Florida.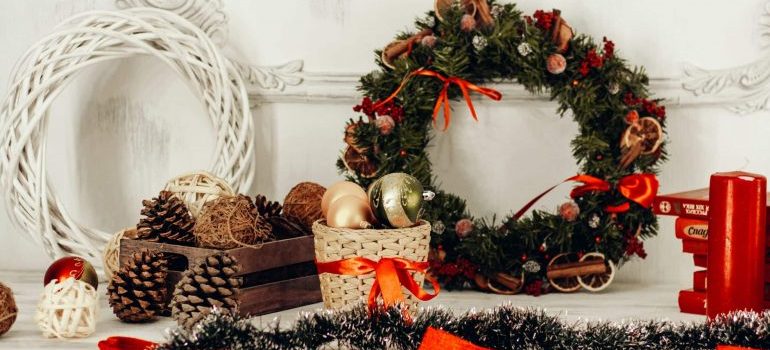 You may expect to have some additional costs
If you plan to relocate to Florida during the Christmas holidays, you may have to pay for a premium package to secure movers. Remember that your reservations need to be confirmed and reconfirmed at least a few days before the move. This is because the holiday season is usually very busy, and movers have a lot of work to do, as they are on a short deadline.
Moreover, people become forgetful at this time, as we are thrilled and can't wait for the holidays to come. To prevent this, you may call your movers Palm Beach Gardens and confirm dates and pricing. If you need additional services, such as a moving truck or an extra pair of movers, you should say this before the holiday season. It is very likely that moving companies will charge more during Christmas, and you don't want to feel dizzy when you see the bill.
Moving around Christmas will affect your family gatherings
Holidays are always about spending time with family. However, moving to Florida around Christmas is always hectic. Maybe you will not have time to celebrate the holiday the way you wanted. Despite the relocation, don't completely avoid the holidays. You need time to unwind and celebrate during the move. However, if you are relocating during the holidays, you should reconsider inviting the entire family to your home. Arrange for your relatives to host holiday gatherings at your new home next year, if possible. If you still want to entertain, be realistic about your situation. Invite fewer people and host potlucks where everyone brings a dish. Moreover, you can hire a caterer to reduce the stress and amount of cooking required at your home.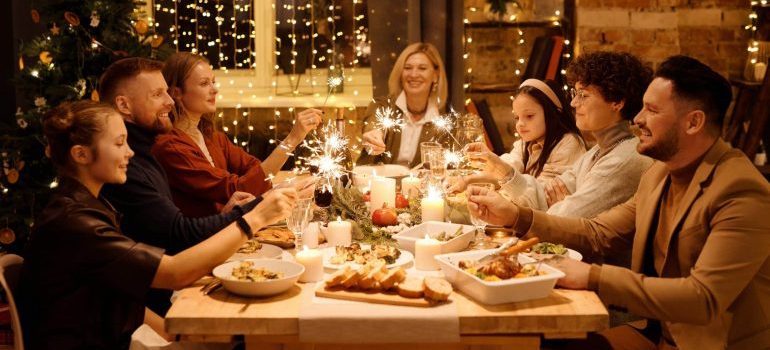 Moving supplies may be a bit pricey
If you don't hire a moving company to do it for you, you need to buy plenty of moving supplies. Make a list of utilities, home services, and other transfers that you will need to schedule when packing your home for the holidays. Moreover, look for sales on boxes and moving supplies at your local store or shop online.
Moving supplies may be a bit expensive, especially at certain times of the year. Retailers will usually mark down their prices on supplies on Black Friday, after Thanksgiving, and throughout December. Saving money during the holiday season means a lot for your budget. Therefore, you may also want to ask family or friends to borrow some cardboard boxes and tapes so you don't have to buy anything. Finally, if none of this works, you can always hire a moving company in your area to help you out with everything.
Moving around holidays can be stress-free!
Moving to Florida during the holidays does not have to be stressful. But first, you need to be realistic and lower your expectations. Christmas is one of the most exciting holidays and we usually want to spend it in a great way. However, moving to a new place will change your schedule and affect your celebration. Moreover, you will probably experience a financial crisis, as prices tend to go up during holidays. Even though all of this sounds bad, it doesn't need to be. If you read our tips carefully, you will see that moving to Florida around Christmas can be an enjoyable experience. Therefore, stop worrying about your relocation, and start thinking about the best time of the year.