Choosing where to buy your first property is never an easy task. There are a ton of different factors to take into consideration. In this article, we are going to compare Tequesta vs Hallandale Beach. We will show you all of the important factors that can impact your decision on where to buy your first property. Furthermore, we will take a look at basic moving preparations once you make your choice as well as the important role reliable and professional movers, such as City Movers, play in the relocation process.
The key factors to observe between Tequesta vs Hallandale Beach
When buying any kind of property, especially your first one, you will want to do as much research as possible. In addition to this, you will want to do your research on time and properly. Give yourself enough time to observe and take into consideration all of the important factors. Speaking of these factors, they can be very different and can greatly impact your decision. So, in this article, we are going to take a look at the key differences between Tequesta vs. Hallandale Beach and how these differences impact your decision on where to buy your first property.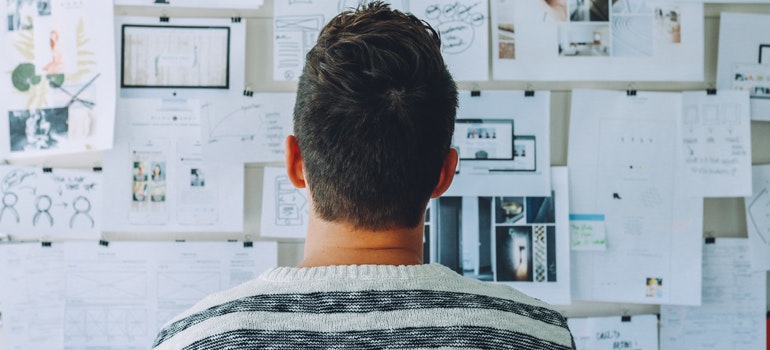 Some of the most essential and crucial factors to consider are the following:
Housing and real estate,
Crime & Safety,
Amenities,
Community,
Opportunities.
Once you've done your research and chosen the right place for you, you can start with the next crucial step which is finding reliable long-distance movers Miami to help you relocate.
Taking a look at the basics between the two
Hallandale Beach and Tequesta FL are both places that have some similarities but also a lot of differences. For starters, Hallandale Beach has a population of 39,656 while Tequesta on the other hand has a population of 6,071. So, it is safe to say that Hallandale Beach is a larger city with probably more choices. Hallandale Beach offers an urban feel and when looking at who rents and who owns properties there, statistics show that the percentages are almost even. However, Tequesta offers an urban-suburban mix feel and most residents own their homes here.
Looking at the median values, Median Home Value in Hallandale Beach is $215,600, and the median home value in Tequesta is $381,100. Rent prices are almost identical at around  $1,257 for Hallandale Beach and $1,481 for Tequesta. Due to its size and prices, overall, Hallandale Beach might have more to offer in terms of different properties and different neighborhoods. Considering the fact that yearly, more people relocate to Hallandale Beach, it might be easier to later sell your property as well. If you are already packing your bags and planning on purchasing a property here, choose your local movers Hallandale Beach carefully and make sure they are reliable.
Amenities and stuff to do
Both of these places are very different, as we have mentioned several times already. When it comes to amenities and stuff to do here, it is also different. Hallandale Beach offers lots of stores, restaurants, and active nightlife. When it comes to development, the beaches, roads, and public areas are almost always under renovation here. A beautiful beach in Hallandale obviously ties it all together nicely. When it comes to career opportunities, Hallandale Beach might have a slight advantage due to its size. Furthermore, there are more events happening in Hallandale Beach in terms of concerts and festivals throughout the year when compared to Tequesta.
However, Tequesta, FL is one of the best places to settle down in the state of Florida, relax, and enjoy a quiet lifestyle. So, if this is something you are looking for, then no amount of amenities is going to change your mind. Tequesta is a suburb of world-famous Palm Beach. Located between ocean, beaches, river, inlet, and historic Lighthouse, Tequesta attracts a great number of retirees. It is also only 2 miles to Jupiter's Harbourside Place, the Maltz Performing Arts Center, and some waterfront restaurants. Furthermore, there are lots of golf courses here.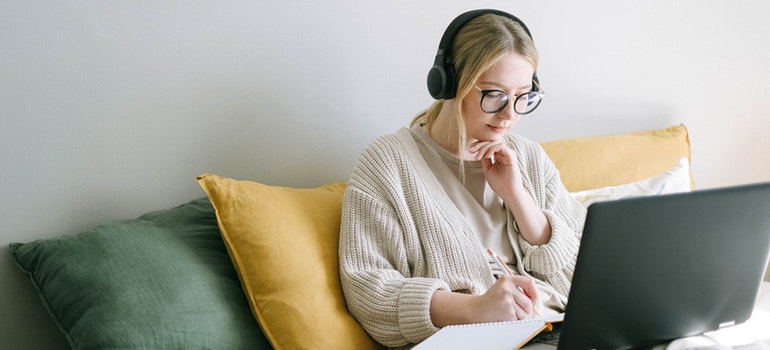 Community and family life
When it comes to community and comparing Tequesta vs Hallandale Beach, it can be said that both Hallandale Beach and Tequesta have friendly communities that are closely knit. However, because Tequesta is smaller, and only a suburb, the community is much closer there. The community is really small, the smallest in South Florida, and it gives off a small-town vibe due to this. The public schools are all highly rated in both areas, however, Tequesta does have a few better ratings. In addition to this, the crime and safety levels are higher in Tequesta than they are in Hallandale Beach. Tequesta is therefore an excellent place for retirees as well as families with kids looking to settle down. If you are looking to relocate there be sure to do your research and find experienced movers Tequesta FL to help you relocate.
The process of moving – how to do it right
Once you've chosen the right place to buy your own property, you will need to do some more preparations. The process of moving is notoriously difficult and if this is your first time moving, it is best to be ready and prepared for anything. The best place to start when preparing for your move is to create a good plan for your relocation. Regardless of your destination, a good moving plan will help you keep things neat and organized. Get ready for your packing process by gathering all of the necessary packing supplies first. Finally, do not forget to do some more research and find reliable and experienced movers in Florida to help you relocate.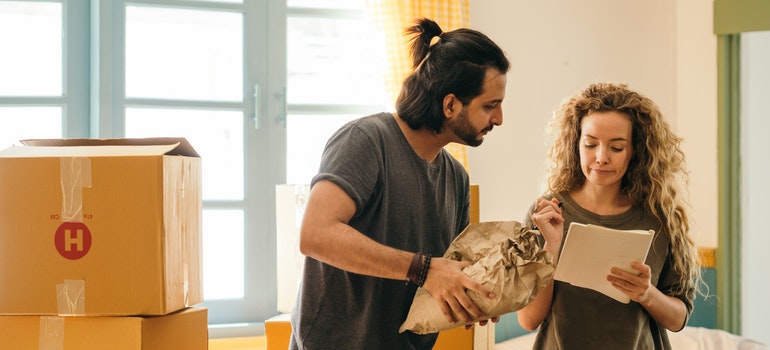 The final take
In summary, when looking at Tequesta vs Hallandale Beach for your first property, at the end of the day, it will be entirely up to you. Prices are slightly higher in Tequesta due to its smaller size and because many residents own their own homes. Hallandale Beach offers a lot of different choices and has more neighborhoods to choose from. It also has more amenities and things to do throughout the year although public schools and safety ratings are higher in Tequesta. So, as you can see, observe and research the key factors to make a good choice for you. Once you do, make sure you relocate to your desired location with the assistance of reliable movers by your side.