Are you thinking about moving to Florida? It is certainly a good place to start a new phase of your life, especially after the global pandemic. After all, it is easier to endure anything and everything if you can spend your days at the beach. For this reason, pack your bags, hire the best moving company Miami, and move to Florida. Now the question is where to. Have you heard of Hialeah? It is known as The City of Progress and many people would want to live here. If you need reasons, here is why you should move to Hialeah in 2021.  
Proximity to the beach and other cities
It is important to have other large cities in your vicinity. Even though Hialeah is the six-largest city in Florida, it is still a huge advantage to Miami only 30 minutes away. Sometimes, you would want to visit Miami, experience life in the large city, visit some friends, and so on. In addition to this, if you plan to move from Miami to Hialeah, movers in Hialeah will not have problems moving you. Since cities are quite close, you will save money on the relocation. You should also not forget that Miami airport is even closer, only 20 minutes away. If you like to travel, then, this city is perfect for you. 
In addition to this, Hialeah is also close to the beach. As mentioned before, everything is better when you are sipping your martini at the beach looking at the sunset over the water. Your every worry and concern seem less important at this moment. Furthermore, moving can be quite stressful and difficult. There is no better way to relax and regain your strength back than swimming and hanging out at the beach. You can go on a long weekend and visit the best beaches of Miami since they are close to you. 
Move to Hialeah in 2021 because it is affordable
It goes without saying, but life in Miami or in any other large city in Florida is expensive. Even though Hialeah is also big enough, it is more affordable than Miami and similar places. If you either plan to rent or buy a place for yourself, it is going to be much cheaper. This means having more money for the things that matter to you. As mentioned before, you can spend this difference on traveling around and exploring your new area.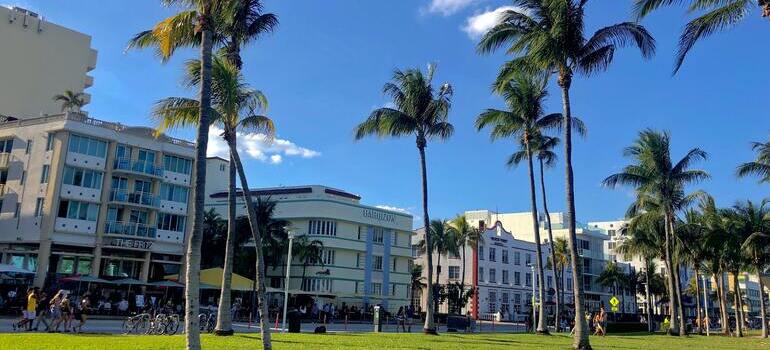 In addition to this, life in the city is relaxed and convenient. There is no need to rush, stress, get annoyed by many tourists, crowds, and noises. Also, there are many local events that deserve your attention. For this reason, pack your bags and move to this Florida city. 
All the reason why
As you can see, there are many reasons to move to Hialeah in 2021. Here are all of them again to remind you to start packing your bags. 
Location

 

Proximity to Miami and all the beaches

 

Affordable lifestyle and housing

A relaxed and welcoming atmosphere