Relocation is never just a matter of changing the address. That is just a small part of it. Moving usually involves many deep feelings. Most people are not comfortable with a lack of intimacy. And, they have to face it during relocation. They have to surrender their most precious things to unknown people. If this is you, you'll have to find professionals they can trust in the best company for your local relocation.
Statistics of the Better Business Bureau are not encouraging. They will not bring anyone peace of mind. According to analytics of the BBB, they are annually receiving thousands of complaints. By rule, the complaints are about the work of the moving companies. Having all this in mind, do proper research when you are relocating. That way you will find the best company for your local relocation in the sunny State of Florida. Choosing the right local moving company will make a difference between the nightmare and pleasant relocation.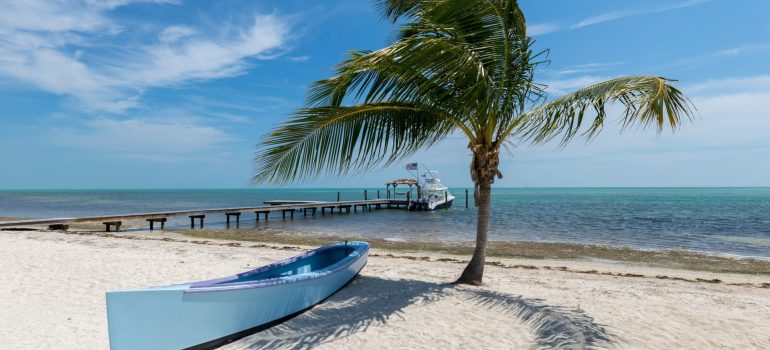 Where to start from?
All local moving companies that are performing relocation within Florida are obliged to register. They must register with the Florida Department of Agriculture and Consumer Service (FDACS). When checking the FDACS register, you will learn a lot about local moving companies. This can be your first step. It will help you decide which local moving company is the best for your local relocation. By doing this check, you will also get a list of the local companies. Then, all you have to do is to go by the list and check them.
Finding the best company for your local relocation
It is well-known fact that millions of Americans are moving annually. Most of them are deciding to hire professional moving companies. This way they want to make the move easier. Finding the best company, however, is not so easy job. It takes time and effort. You also have to take into consideration a lot of pros and cons. Having to find a moving company locally is about narrowing the search. This way, you have to check fewer companies. And if you are moving to the Tamarac area, movers Tamarac FL is the right address to look for. With years of successful work, they have shown that they are a trustworthy company. And the company which customers can rely upon.
Finding good local movers when moving to Pompano Beach
If you have decided to move to Pompano Beach, you'll need to look for Pompano Beach movers. They are usually booked well in advance. This shows a lot. They might also provide you with extraordinary services. They are equipped and have all the necessary moving material. Anything that you might need. Also, they will safely relocate you to a mesmerizing place. A place that is known for its beaches, marinas, coral reef, and numerous diving sites.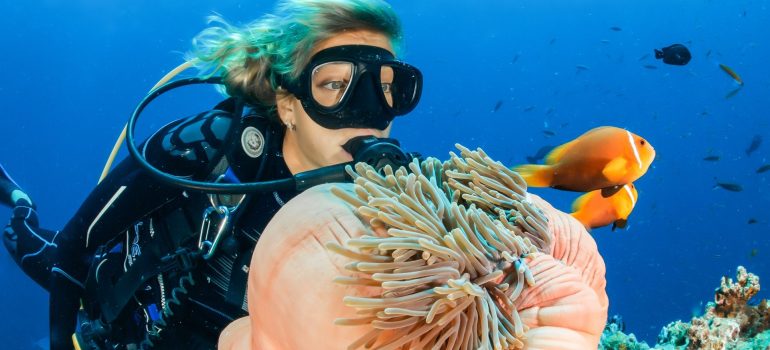 Choosing a moving company
Hiring a moving company service is not an easy task. It brings a lot of risks. Hiring a moving company shows you don't want to do it yourself. You are ready to pay someone to organize it for you. With that, you expect to have fewer worries about relocation. In normal circumstances, it should be that way. However, you have to be very careful when choosing a moving company. When hiring, you have to choose carefully. There are certain things to pay attention to. Otherwise, your idea of a stress-free move can turn into a nightmare. Here are some tips as to what to do:
for example, ask your friend, colleagues, family
also, obtain a list of local companies
call local companies and ask for their written cost estimation
also, never cut a deal with a moving company that asks for the deposit
request them to issue you a Binding Estimate
with a proper guarantee, you won't be charged more
check if the certain mover is licensed and insured
check their records with the Better Business Bureau
verify the address they provided
read reviews posted by the previous customers
check their complaint history
make sure they offer the exact service you are in need of
hire a good north Miami moving company directly
never contract companies that are using the services of brokers or third-party companies (that way you won't be able to verify anything about the actual movers)
Professional movers have a strong online presence
Nowadays, people are used to doing a lot of online research. Many are making online purchases, work online, etc. The same goes for finding a new home or new office. The same is when checking to hire a moving company. One of the indicators that you are dealing with a professional and reliable moving company is its strong online presence. A moving company website must be informative and helpful. This is the first impression the potential client has about the company. It is also good when the local relocation company offers other services. Offering packing services and storage facilities are also the sign you are dealing with professionals.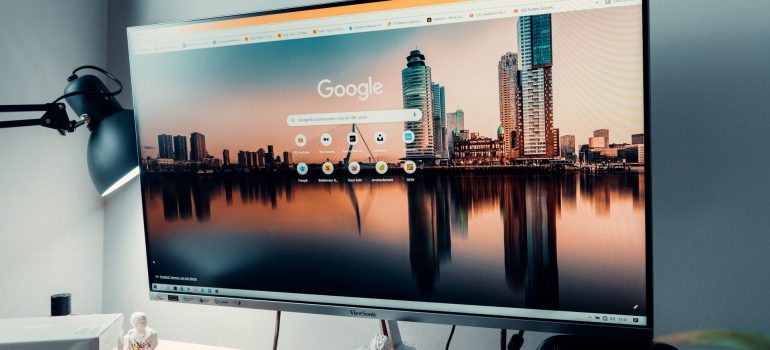 Recheck the local relocation company
Once you decided which is the best local relocation company for you, it is good to do additional checks. A good place to check and protect your move is the website of the Federal Motor Safety Administration. You can also do checks at the website of the US Department of Transportation. Both websites are easy to operate. You just have to type the name of the moving company. The websites will give you full feedback information.
What else is good to check before hiring a moving company?
The information you have already collected is good. Still, you can additionally make some checks. Such checks should be the following:
for how long is the company in the moving business
also, check their reimbursement policy
what they offer in case of loss or damage
furthermore, check extra services the moving company is offering
additionally, check if they have a good reputation for settling disputes
do they have good records of respecting the contract provisions
Enjoy your move with a local relocation company
So, there are many beautiful places to live in Florida. Therefore, whatever place you choose to live in you will be satisfied. You will never be more than 60 miles away from the beach. Also, in all places, the weather is pleasant year-round. In fact, people are spending a lot of time outside. That makes them happier and healthier than in many other states. Florida is known for its beautiful beaches. It also has rich cultural diversity and many sporting activities. It has rich nightlife, unique landscapes, and theme parks. Florida's rich historical heritage is famous. It has so much to offer, from entertainment to good job opportunities. Choosing the best company for your local relocation will make you enjoy the "sunshine country" even more.