Although packing may seem simple at the first glance, it is quite complicated. And now this probably sounds like an exaggeration to you, because what is especially complicated when things are just packing boxes? However, to make sure your belongings are safely packed for your move, you need to follow a few rules. And besides, you have to adjust the packing to the type of move. It's not the same packing for local relocation and cross-country relocation. Things need to travel longer, so the packing has to adapt. If you already have experience packing for local relocation, it will be easier for you to adjust it just a bit when moving long distances. That's why we're comparing packing for local vs packing for cross-country relocation for you.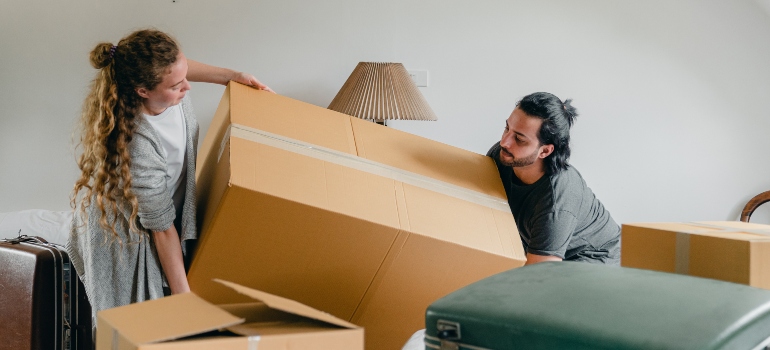 Packing for local vs packing for a cross-country relocation – packing time is different
Every packing takes time. However, when we talk about packing for local vs packing for cross-country relocation there are still differences. Packing for cross-country relocation requires you to start packing earlier. In this case, there are deadlines, which you should not violate. If you want your things to arrive at the new destination on time. So you need to pack your things before you call interstate moving companies Miami to move you. When moving locally, you usually carry everything on a moving day. However, when it comes to moving long distances, sometimes you have the option of sending your belongings by moving truck earlier so that you can arrive at your new home at the same time.
The amount of things you will pack is different when packing for local vs packing for a cross-country relocation
This is especially important not to forget. Reduce the number of things you carry to the new home. When it comes to local relocation, you can carry a certain amount of things yourself several times. You can even put some in storage and move them later. But when moving to cross-country then it is advisable to carry as few things as possible. Moving on long distances is not cheap, so you will do your best to pack a small number of things. Choose only what you need, and get rid of the rest.
Protection of items during transport
The safety of your belongings is certainly important to you. There is no doubt about that, no matter where you move. But when it comes to local relocation, it's easier to make sure things are safe because they travel a shorter distance. If you are packing things for a cross-country move, you will need more time to pack them safely. You must do your best to protect them as much as possible because they will spend longer time in transport by van or truck.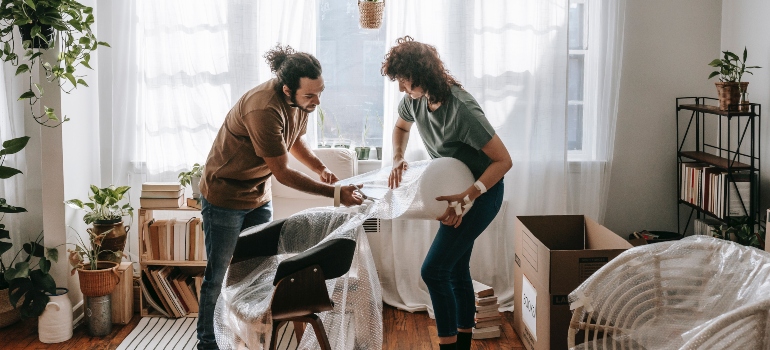 Furniture protection
Protecting furniture for local relocation can only involve light protection with foil. However, when packing furniture for a long-distance move, you must secure all drawers and protect the stretch film as much as possible so that something is not damaged. You don't want your drawers or doors halfway open. So strong protection is essential. The next thing that differs in packing for local vs packing for cross-country relocation is the disassembly of furniture. For a local move, you will only disassemble bulky furniture that you cannot transfer otherwise. It is not worth spending time disassembling and assembling furniture that will only take half an hour to drive. While, on the other hand, for cross-country moving, you need to dismantle the furniture if possible. This reduces the chances of any damage, as it will make it easier to pack and protect for transport when disassembled.
Protection of fragile items
Fragile items require a special approach when packing. You need to make sure you pack them all as safely as possible to reduce the risk of damage or breaking. Be sure to put the fragile label as well. When you pack for a cross country move, in addition to protecting each item individually and packing it in a box. You also need to ask City Movers to protect the boxes to prevent them from tipping over inside the vehicle.
Respecting deadlines
When it comes to moving long distances, meeting deadlines is very important. Before the movers Weston FL arrive, everything must be packed and ready to put in the vehicle. To pack for cross country relocation you need to take care not to delay the move.
Special packing requirements when packing for local vs packing for a cross-country relocation
When things cross the state border, you need to follow certain regulations. You have to take into account what we are allowed to do and what we are not allowed to cross the border. Some items have to go to customs and therefore you need to pack them adequately to make everything go smoothly. When you move local, you do not have these regulations because items don't go to customs.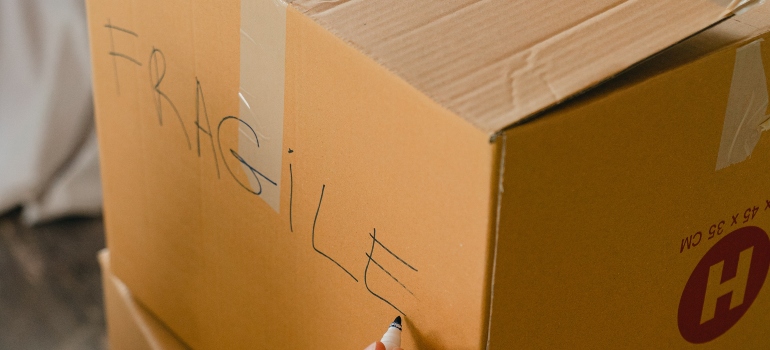 Both packing for local and packing for cross-country relocation should include these two things
One thing that is the same whether you are moving on a short or long route is packing items that you will need on a moving day.  You don't want to rummage through boxes, tired of moving, to look for the basic things you need. Pack everything you may need if you need to spend the night somewhere along the way. And even after moving in until you unpack.
Overnight bag – You need to pack an overnight bag with the basic things. Stuff for each family member in the first 24 hours after moving. So pack your basics – toiletries, spare clothes, documents, valuables, laptop, tablet and mobile phone, bag, a favorite toy of your children or pet…
"Save me" box – this is very similar to an overnight bag. When moving long distances you should have a box with things you will need in the house right after moving in. Bed linen for everyone, towels, toilet paper, house cleaners.
Whether you are packing your own or packing with movers Parkland FL, your belongings must be protected. As well as whether packing for local vs packing for cross country, it is very important to pay insurance for your belongings when moving. Unforeseen circumstances can happen at any time. Even if you have packed your things best. You will be safer and more relaxed if you know that if damage occurs it will be covered.