Expanding your business can be just as stressful as it is exciting. Opening new offices or relocating the old ones requires a lot of work. Furthermore, if you live in a big city like Orlando, leading a business is that much more challenging. Apart from the complications regarding finding the right location, appropriate space, and settling contracts, there is also an issue of the relocation process itself. Hiring the right kind of help can be a real-life-saver. Therefore you should start searching for office movers Orlando residents would usually recommend. And there is only one company that fits that bill – City Movers are always here for any kind of relocation you need. Call us today and learn more about what we offer.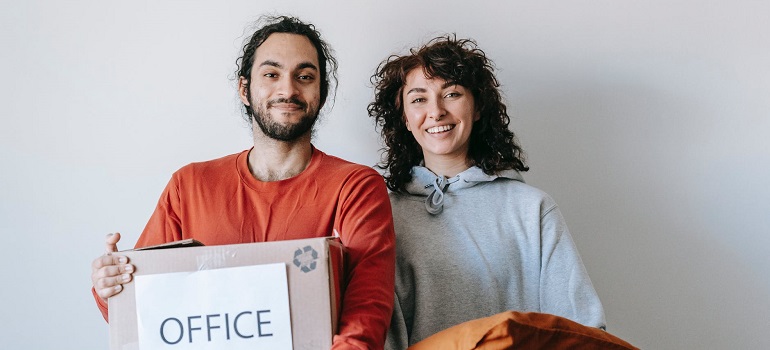 Hire some of the best office movers Orlando has to offer
After you've found the space that is ideal for your office, it's time to get into the moving process. There are, of course, some parts of the process we can't help you with. Before contacting us, you should make sure to keep the business running during the move. Figure out what works for you. Maybe it's smarter to take a break. These are tough decisions every executive has to face eventually. However, once you do decide on if and when you want to put the pause on your business while the office is being relocated, you shouldn't waste any more time. Contact us at City Movers and we'll provide some of the best moving services Orlando has ever seen. We are the top office movers around.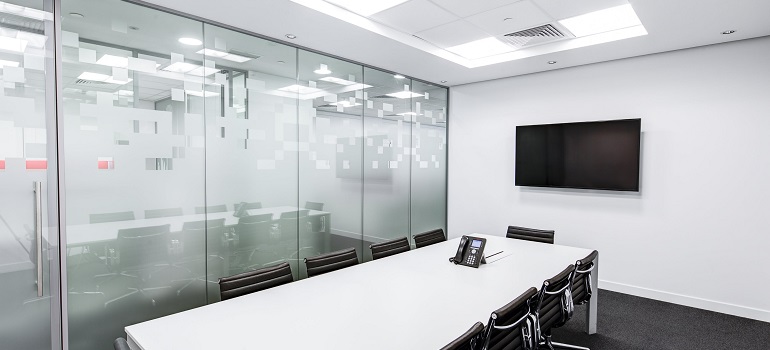 City Movers – the company that cares about your move
Finding the right moving company can be tricky in today's age of digital marketing. If you hire movers who don't respect your time and the contract you've agreed to during residential moves, it can be annoying. However, doing so in the business world is unacceptable. You would need someone you can rely on. Luckily for you, you've come to the right place. City Movers are the number one office movers Orlando residents rely on when they need someone to help them relocate. We have five years' worth of experience in the moving industry. In all our time as top Orlando movers, we have never failed to provide high-quality moving services. Our reviews speak for themselves, but know that with us you get: 
experienced and trained team of professionals who know what they're doing

the best moving equipment you could ask for

transparent contracts with no hidden fees

a moving company that truly cares about your moving experience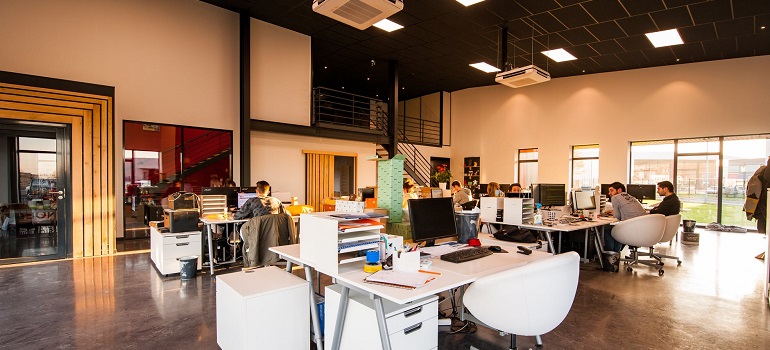 Orlando is just the spot every young entrepreneur would like to relocate to
If you're set on expanding your business in Orlando, getting to know the area is paramount. As the largest inland city in Florida, Orlando has a market for just about any branch. Whatever it is you're working with, you'll find the right audience here. The city of Orlando has a lot of business centers and commercial areas where you'll be able to stay in touch with the new trends in your line of work. Furthermore, it has a large population of 280.000, making it the third most populated city in the entire state. In addition, its population numbers continue to grow, which also reflects on the economy of the city. Therefore, moving your office there is definitely a good idea you won't come to regret in the future.
We are more than simple office movers Orlando
There's nothing standing in your way of being the most successful entrepreneur in Orlando. With City Movers by your side, you'll be able to relocate your office without the business suffering whatsoever. Apart from being full of exciting new business opportunities. Furthermore, you might find this city to your liking. Ontario has a lot to offer in the way of entertainment as well. You might want to relocate there for good after a few months of prosperous professional progress. If such a time ever comes, you know who you should turn to. City Movers is much more than one of the best office movers in Ontario. We offer all kinds of moving services Ontario residents highly praise on the regular. You can count on us for any of the following: 
furniture disassembly and moving 

packing services
We assure you that we take our job very seriously. Each of your belongings will be packed, loaded, transported and then unloaded with care and attention to detail.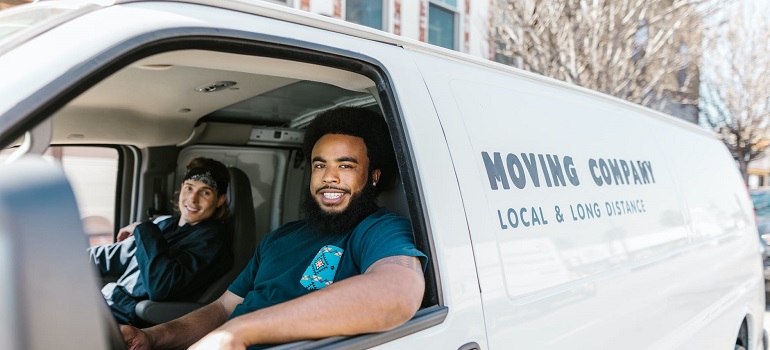 Get in touch with us today
Enlisting our help is fairly easy. You'll see that we generally prefer the simple approach to relocation. Most people tend to go through some hard times during moves. It's understandable. There is a lot to plan and organize. However, we at City Movers have the experience to conduct any kind of relocation with maximum efficiency. All you yourself need to do is to get in touch with us. Provide us with the details of your office move and we will give you a free estimate. There's also an option for you to get an online estimate on our website. Get the best office movers Orlando has to offer today. Contact us and we'll do everything according to your wishes and within the time frame, we agree on.