Preparing items for moving can be tough, but moving fragile items is a different story. As fragile items can easily break, it takes more effort to move them without damage. From glassware to antiques, these kinds of items need special attention when moving. Because if you don't pay special attention to them, you can end up with broken or damaged items. Of course, the best way to do it is to hire professional movers in Hollywood FL to do the moving for you. But there are some steps you can do by yourself and prepare well. In this article, you can read all there is to know about moving fragile items.
Use the best packing materials when moving fragile items
When it comes to moving fragile and delicate items, the emphasis is on proper packing. As City Movers suggest, it is crucial to choose the best packing materials. Here are some suggestions on the best materials to use for packing fragile items.
Get properly-sized boxes before moving fragile items
The best professional movers will tell you first the box should have the right dimensions for the fragile items. To simplify, it is important to get a moving box that fits, but also leaves enough room for packing materials to protect your items. Especially when it comes to packing and moving fragile items. Packing tape is also very useful for securing boxes of different sizes. That way, you'll secure your items inside the boxes.
Other important tips and tricks for packing and moving fragile items like a pro
As for the packing materials you will put into a box, we recommend that to be airbags. Airbags will fill the space left in the box, leaving little space for items to shift. This type of packing material is ideal for items with sharp edges that are fragile at the same time.
For filling in any voids inside the boxes, you can use packing peanuts. The best way to protect fragile items is to fill the box with packing peanuts, putting them on the bottom. Afterward, place the item in and fill in the rest of the box with the remaining packing peanuts. Your fragile items will make it to your new home undamaged.
It is useful to use foam enclosures for packing fragile items. However, if you plan on using them, make sure they are molded to the specifications of the product you're packing.
Another material for safely filling in gaps in your box is crumpled craft paper. We would recommend placing about two inches of crumpled paper between the fragile item and the wall of the box.
At last, a foam-in-base will efficiently protect your items, as it forms a protective mold around them. But, make sure to choose the best foam for each of your fragile items.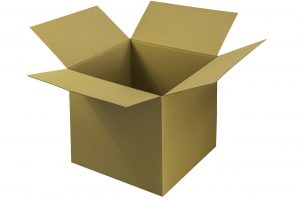 To avoid damage, follow our practical tips on how to pack and move fragile items
If you want to go through the moving experience without stress, it's important to know the details, as well as the basics. Trust us, there are ways to make packing more fun.
Pack fragile items last
Logically, fragile items require more care. Therefore, it will take a lot longer to pack them. That's why we think it's a good idea to wait and pack fragile items last. Only after you have everything prepared and packed for your new home. That will save you a lot of time and nerves. Also, you won't be stressed when the moving day is near.
Use cushioning to pack fragile items before moving them
It's crucial to use plenty of cushioning when packing delicate items. For instance, pay special attention when packing ceramics or glass. So, you can use newspapers to fix the items inside the boxes. Also, if you are on a low-budget, there are excellent alternatives you can use to handle the packing process. You can always use a great amount of tissue paper. This option costs less than other packing materials. Finally, pack fragile items as tightly as you can. That way, there's no risk of them banging together during the relocation.
Don't forget to prepare for unpacking fragile items
When you start packing for relocation, think about how to unpack properly, as well. First, when packing fragile items, pack them so that you keep similar types of items together. Then, label all the boxes appropriately. Furthermore, mark them as fragile. Finally, keep the paper, loose-fill, foam, and inflatable air pouches, as you can recycle them after the relocation.
When moving fragile items, which ones are require special care?
There are several categories of delicate, fragile items that need to be handled with care.
Fine art
This category includes frames, sculptures, and pictures. As moving them can be a delicate process, start research on how to move art pieces. That refers to ceramics, paintings, or fragile sculptures, and any other similar pieces.
Musical instruments should be treated and packed as fragile items
Many musical instruments are made from materials that are sensitive to temperature and humidity. As such, you should store them in a hardshell case designed specifically for their shape and size.
Pay attention when packing china     
If you have expensive dishes or plates, you have to pay special attention when packing them. First, fit all the dishes tightly within boxes, and use plenty of padding. The best way to prevent damages from movement inside the box is to limit the amount of space between items. For example, you can use blankets or towels. However, we don't recommend using the newspaper, as it can stain china.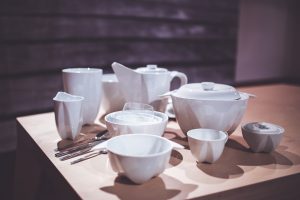 Moving electronic devices and equipment
Flat-screen TVs and cameras also require special care. So, if you have the possibility, use the original box and materials to pack them safely.
What about other fragile yet valuable items?
If you have to move unique or valuable items, they acquire specific handling and packing. This is when you should consider hiring specialty moving services. Your movers should be able to provide custom crates and high-quality packing materials. After all, experts know how to keep your most valuable possessions and pack them with care.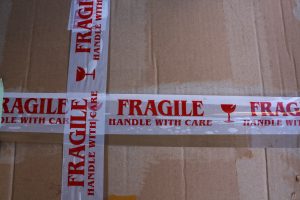 Summary
Now that you know all about moving fragile items, you are all covered. You can be sure your relocation will end up being successful. We wish you good luck with packing and moving in general.