Hallandale Beach is one of the most popular places to live. It is located between Golden Beach and Hollywood, which only contributes to the popularity of the place. However, there are many reasons why people want to live in Hallandale Beach, and one of them is rent. Hallandale Beach is a place that takes pride in its community and beautiful neighborhoods which provide affordable rent for their residents. Once a run-down place with little to offer, the city has experienced a renaissance in recent years. This is because some of the most popular Hallandale Beach neighborhoods for renters have worked hard to become one of the top places in America. Are you planning to move to some of these neighborhoods? Hire Get Moved Today to help you move, and read the list to see what are the best places for renters in this area.
#1 Oceanside
Oceanside is a popular neighborhood in Hallandale Beach. It attracts new residents each year. The place now has around 5000 people, and most of them own their homes. However, Oceanside is a good place for renters too. The average monthly rent is around $3189 for a one-bedroom apartment and $3291 for two bedrooms. As this area is very close to Miami, it is quite affordable compared to other neighborhoods. Movers in Hallandale Beach FL relocate plenty of people to Oceanside each season. They want to combine affordability, location, availability, and the overall lifestyle of this neighborhood. Moreover, a residential area in Oceanside is only 24 miles away from downtown. This makes it one of the most suitable neighborhoods for people of all ages.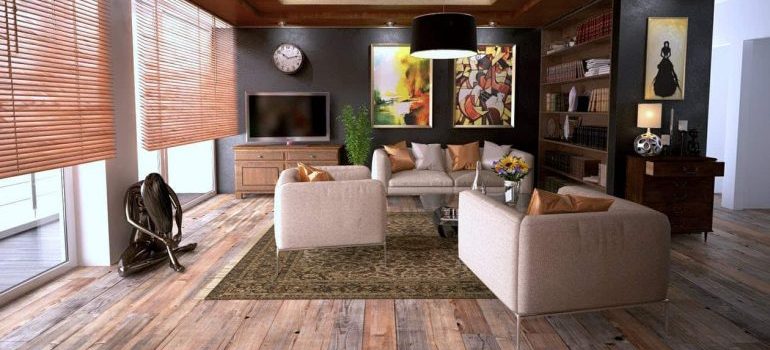 #2 Golden Isles
Golden Isles has a wide range of affordable luxury homes, condos, and rentals on private canals. Are you looking for a large waterfront estate or a cozy unit with a nice view? Golden Isles will undoubtedly have something to suit your taste and budget. This neighborhood is popular because new homes are constantly being built. You can find homes with 1-7 bedrooms, at the average price rent of $2596 for a one-bedroom apartment, and $3526 for 3 bedrooms. There are plenty of companies in the area that provide the best moving services Hallandale Beach FL has to offer. The residents will gladly hire them to take them to this great neighborhood. They can enjoy sophisticated living with access to the water right from their own backyards.
#3 Atlantic Shores is one of the Hallandale Beach neighborhoods for renters
Another great option for renters is Atlantic Shores, a nice neighborhood with plenty of pet-friendly apartments. The price ranges from $1250 to $2092. This is usually a spacious one-bedroom apartment, with plenty of amenities and 2 bathrooms. However, if you want a bigger home, you will have to pay around $2954 for a two-bedroom apartment, and $5675 for 3 bedrooms. Your new home will look like a small ranch with a nicely arranged garden in front of it. Moreover, the price will greatly depend on whether you want a furnished apartment or not. If you are settling in with a family, a furnished apartment is a better option. Residential movers Hallandale Beach offers will help you determine which option is more suitable for you.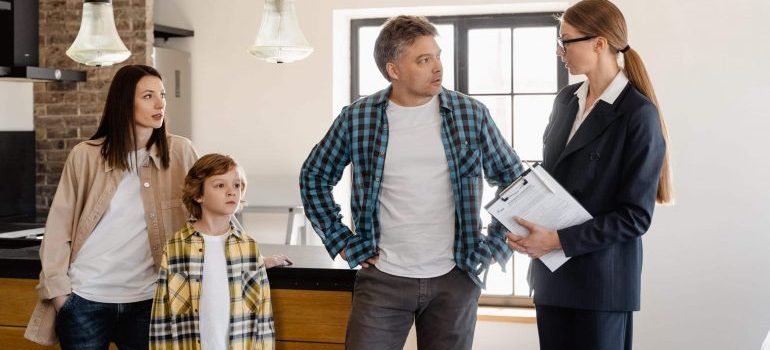 #4 Foster Road
This walkable Hallandale Beach neighborhood deserves to be on the list. There are different housing options, including large condos, multi-bedroom apartments, townhouses, and studios. The median house for rent is around $2400. This is quite affordable, and residents gladly choose Foster Road as their new destination with the help of Florida movers. Although the price for buying a property has gone up by 11 %, the price for rent in this neighborhood is still among the lowest in Hallandale Beach. A spacious, unfurnished apartment will cost you around $1200 a month, while a house with 2 bedrooms and a large backyard is $1900. Foster Road is a desirable location, with proximity to the downtown area, as well as other major centers and attractions.
#5 Fashion Row
This small neighborhood is the most walkable in Hallandale Beach. There are only 832 residents, but there is a growing demand for renting apartments in this area. This is because you can finish all the jobs on foot or by biking. Another reason for this is that the prices for buying and renting a home decreased by 23 %, compared to last year. The average rent for a 2-bedroom apartment is $2000. However, you will mostly find small and middle-sized apartments, with one, two or three bedrooms, as well as mobile homes. What makes Fashion Row unique is its special style and architecture, as well as the way the neighborhood is arranged. The number of studios and small-sized apartments is higher than in any other area. This is what gives Fashion Row a typical family lifestyle, and a warm community looks.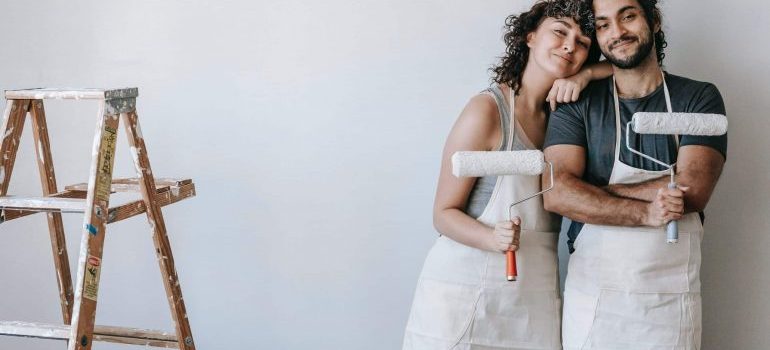 Why is Hallandale Beach a popular residential area?
Can any place located in Florida be bad? Just imagine the beauty of these cities, with warm weather all year long, and sandy beaches stretching all the way through the place. Hallandale Beach is one such city. It is considered one of the most popular residential area, with wonderful beaches, great entertainment options and cultural diversity. Hallandale Beach consists of many neighborhoods that provide residents affordable housing options. Being close to Miami, the costs of living may be higher than in other cities, but there are many possibilities to choose from. Moreover, the unemployment rate is quite low, and people mostly move to seek new jobs, but at the same time enjoy this lovely community.
Final words
People move for many reasons, and housing costs are among the most common ones. Let's face it, life in Florida may be a bit pricey, and people are sometimes forced to move to other areas. However, Hallandale Beach is a popular destination for residents. There are plenty of Hallandale Beach neighborhoods for renters that are gaining a lot of attention lately. Oceanside, Fashion Row, and Atlantic Shores are just some of the amazing places to consider when you decide to move and rent an apartment. The best of all is that they are affordable. This place truly has it all, and you will not make a mistake if you decide to settle in one of these great communities.