Relocation is not a simple task. Just like any other project, it requires a lot of preparation and a good plan. Leaving Boca Raton for Canada is a big jump in more than one way. You are jumping from one climate, culture, and country to a totally different one. Don't leave anything to chance and make the relocation process as comfortable as possible.
Weather is totally different after leaving Boca Raton for Canada
The best thing to start with is the weather. If you don't prepare for the difference in weather conditions and temperature well, the shock that will come after leaving Boca Raton for Canada will make the interstate relocation much more difficult.
The weather in Boca Raton is always warm and there are only rare cases when the temperatures decrease below comfortable. You can enjoy the beach, sun and the sea for most of the year. That is not the case with Canada. Relocation from Boca Raton to Canada will require you to bring a lot of warm clothes along. The temperatures can vary from freezing cold throughout the year in some areas in the North to mild Summer and pretty cold Winter in the South.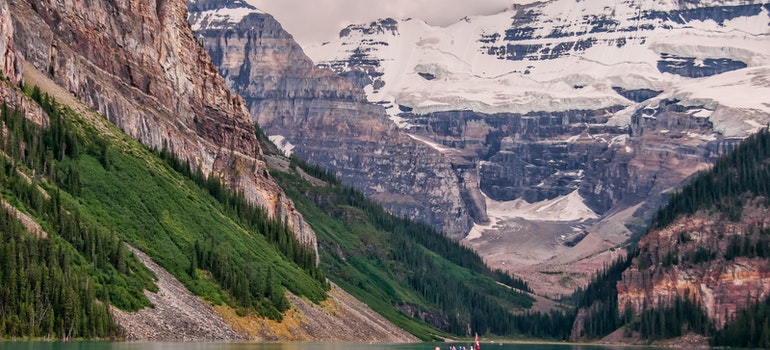 Leave nothing to chance, hire professionals
If you seek high-quality services you can always turn to seasoned moving specialists like the City Movers team. This is different then relocation to the other side of the town, just a couple of blocks away. Leaving Boca Raton for Canada means relocating from one country to another. During the transportation process, many things could go wrong. Your stuff can break during a bumpy ride, the driver might be just too slow or you might get ripped off.
That requires choosing professionals who will make sure you get the best service at an affordable price with your satisfaction guaranteed. Hiring some of the most reputable long distance movers Boca Raton has to offer will prove to be a decision you will not regret
Choose a city based on your personality
Ask yourself what you want from a place. You are coming from a relatively smaller but economically strong city. If you liked the lifestyle there, you will also pick a similar one in Canada. If you want a major change in the way you live, you should choose a big city. Here some ideas to think about:
Quebec City is the capital of la belle province. It is an absolutely wonderful place to work and live in. It is filled with historic places to visit and things to do. Quebec City is a historical and cultural gem of French Canada. You ought to keep in mind that it is a very francophone city. If your French language skill isn't too strong, you should begin learning.
Moncton is on the rise. A rising number of people are relocating here from the rest of Canada to enjoy the low cost of living and housing prices. Surrounded by beautiful nature, there is something for everyone in Moncton.
Ottawa is the seat of the Canadian government. So you wouldn't think there's a lot to really get excited about in this city. But that is just not the case. Even tho it's true the city tends to be a little bit quiet (people of Ottawa roll up the streets around 10 pm), but it's very safe, and there's something going on for everybody. If you love good food, you'll fall in love with Ottawa. With so many important visitors from around the world, you can easily find a good place for serving up almost any type of food you can think of.
Calgary is Canada's third city when it comes to size, with a population of around 1.2 million people. Calgary is not as crowded as other big cities in Canada, has a lower median age than average, and is significantly less expensive when it comes to living expenses.
Secure the possessions you leave behind
Relocation from Boca Raton to Canada is a big move. You probably won't be able to take all your things with you. You might have belongings that you wouldn't classify as necessary to bring on such a long trip. But you still love them and want to keep them. Worry not. If you don't have your place and you rent a flat or a house, you can just rent a storage space. Find a safe and affordable storage space like best storage Miami and you will have a secure location for your precious possessions.
Learn some French before leaving Boca Raton for Canada
Even though every celebrity from Canada you see on TV speaks English, that is not the case with some Canadians. This might come as a shock but a big number of Canadians are much more fluent in French than in English. Canada recognizes both English and French as its official languages and allows them to be used the same way.
Knowing this, it wouldn't hurt to learn a few key phrases and some basic words before the relocation from Boca Raton to Canada. In some towns, the road signs and street names are in French. That might get you into a sticky situation. You can find many good apps or dictionaries which will offer you a satisfying level of understanding of the French language for free.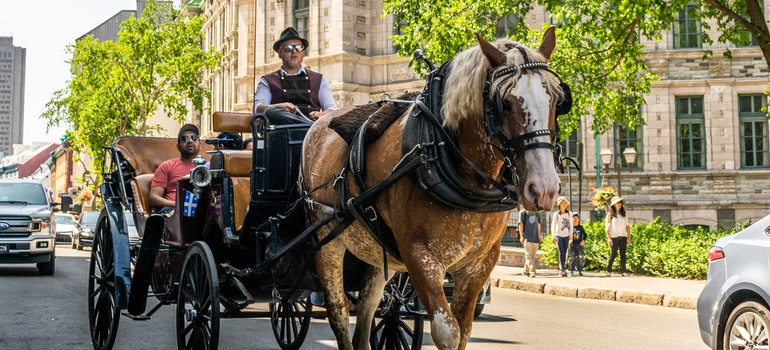 Avoid culture shock
Compared to some other relocations, moving from Boca Raton to Canada seems like a small distance. Flying time from Miami, FL to Toronto, Canada isn't longer than three hours. However, even to the language you speak and the continent you live on are the same and the culture very similar, it doesn't mean you won't encounter differences in the habits and manners of Canadian people. Be open to new experiences, different views of the world, and a mentality that is a little bit less relaxed and more studious than the one you got used to in Boca Raton.