If you are preparing to move to another state, there are many things you should take care of. From packing your belongings to finding an effective way to move to hiring Florida movers. Relocating interstate is no easy task. However, we have got the right tips to help. We've gathered an interstate moving checklist to ensure a smooth move to your new home.
Interstate moving checklist – where to begin?
Before you start planning the details of your relocation, you should find the best long distance movers Florida. Then, you are ready for detailed planning.
Research moving companies
First, make sure to hire a reliable and trustworthy moving company. So, check the company's reviews and ratings. You can easily do all that by searching the web. Only a reliable moving company will be able to conduct interstate relocation. You won't have to worry about the details, such as moving boxes Boca Raton. However, the movers should perform an in-person inspection or a video survey of your belongings before giving you a quote. It isn't promising if the mover gives you a quote over the internet without looking at your belongings. Or if the mover gives you a quote that seems too good to be true. Those are two major red flags you shouldn't ignore.
Visit your new city and state
We highly recommend you make at least one trip to your new city before moving there. Only this way, you can get a good feel for the location and various neighborhoods. There are ways to learn about a new city before moving. When you arrive, head to the town's visitors center for brochures and recommendations. Or bring a guide book with you. Also, if staying in a hotel, ask the concierge for suggestions. You'll be able to find plenty of information on your new city and state through internet research and review sites. Finally, in addition to the city's tourism attractions, we recommend seeking out local hot spots.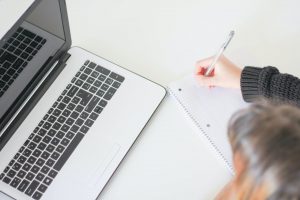 Before you handle interstate moving checklist, do your research
Research schools
If you are moving interstate with your kids, this one should be your priority. Especially if you have school-age children. So, if you plan to send your child to public school, find some neighborhoods which are associated with them. Or if you have plans for some private schools, you should do the same. Any previous preparation will lower the level of stress with your interstate moving.
Every interstate moving checklist should have a proper budget planning
You should know that moving to another state won't be cheap. Just the opposite. According to some research, the average cost of hiring professional movers for an out of state move is $4,300. If you are planning a DIY move, keep in mind that you'll have to pay for a truck rental. Not to mention that moving supplies and various other expenses will add up to your final cost. Therefore, to figure out your budget, start with how much you are willing and able to spend on the move. Especially if moving on a budget. Afterward, write down all necessary moving expenses. Also, don't forget to put a bit of extra money aside for unexpected expenses. Finally, if you're moving for a job, do a checkup. Whether or not your employer plans to cover part or all of your moving expenses.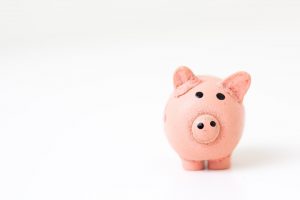 Find a place to live in your new city and state
It would be ideal to find a new place to live before you move. We recommend renting for the first six months while you get a feel for the city. Unlesss you already know the area. Then you can consider getting your place. It's important to find a budget-friendly place to live. So, you have to do some research to get the right place for you and your family. Or you can hire a knowledgeable real estate agent to help guide you in your house-hunting process. They know the market inside and out and will be able to help you with all legalities and paperwork.
More to know regarding your interstate moving checklist
Come up with a good packing plan
Before packing your things, come up with a timeline and plan for packing. We recommend packing all non-essentials first. Those items are the ones you won't need in the weeks leading up to the move. Including books, home decor items, and electronics. Then, leave the essentials last. These include kitchen items, dinnerware, and toiletries. If you have some items you won't need in the new home, donate them. Finally, be sure to pack all important documents and records in a separate clearly-labeled box.
Schedule and transfer utilities
Before you relocate, contact your utility companies to let them know you are moving. Utilities include water and sewer, gas, electricity, satellite, and security system. Also, don't forget about cable and internet. Finally, if you already have an address in your new state, schedule a transfer or installation date. That will be of great help after you arrive at your new home.
Luckily, forwarding your mail is easy and can be done ahead of time. You should just go to USPS and choose the date you wish to begin forwarding your mail. Also, you can consider renting a PO Box in your new city. That could also be a part of your interstate moving checklist.
Finally, notify others you are moving
After you finish with your interstate moving checklist, don't forget to let your friends, family, neighbors, and coworkers know you're moving. If you don't have the time to throw away a goodbye party, try sending a simple email. Write down your new mailing address and any other additional details about the move you wish to share.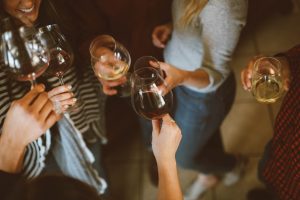 Let's sum it up
If you follow our interstate moving checklist, you are ready to go. All we have to say for last is good luck and have a safe relocation.