Moving is physically, mentally, and financially demanding but it is also a very risky process. There are many dangers that lurk within a move. And you need to be extra careful if you want to get out of it unharmed. Of course, everything is easier when you have the right type of help by your side. In this case, we, at City Movers, will take most of the risks upon ourselves. Still, even if we do all the work for you, you still need to safely get to your destination yourself. And that can be quite of a challenge, especially when you are moving across the country. Let's, therefore, take a look at how to organize everything in order to stay safe during an interstate move.
You can make your move safer in many different ways
There are many ways to organize a move. You can do it entirely on your own. Even though a DIY move does have some advantages it is the most difficult and thus most risky way to relocate. You can organize the move in a way in which you do some of the work and let professionals handle the most difficult parts like loading, transport, and unloading. And you can find some interstate movers Fort Lauderdale offers and hire those that offer full moving service. A full moving service usually means that a moving company will organize the entire move and that you will not have to lift a finger. That is certainly the best way to stay safe during an interstate move.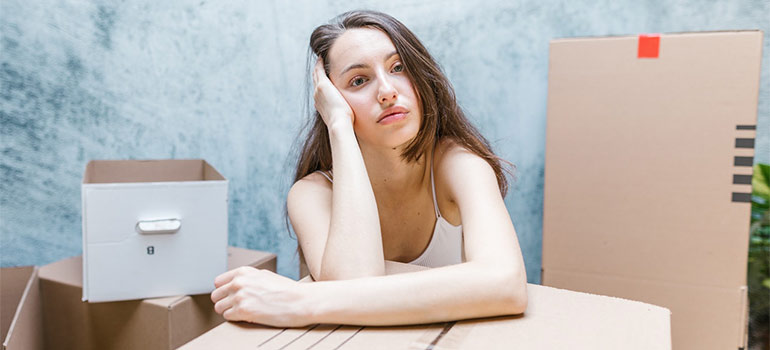 Staying safe during a DIY interstate relocation
As we already mentioned, organizing a DIY move is the riskiest thing you can do in this situation. A DIY option might be suitable for small, local relocations. However, when it comes to a complicated logistics operation like an interstate move is, you need all the help you can get.  Still, if you are doing it on your own, make sure that you rent a suitable truck that will be operated by someone who has experience in driving large vehicles across the country. Make sure that you plan the route carefully before you go. Rent a loading ramp if the truck does not have already one and a moving dolly. Also, do not forget about getting some buckle straps so you can secure your load. Of course, before that, make sure that you pack your items properly.
Splitting the work with your movers is a good way to stay safe during an interstate move
Saving money is the only reason why people decide to move on their own. Unfortunately, in most cases that don't end in that manner. Because of the possible damage, DIY moves often end up being more expensive than expected. That is why, it would be good that you find some long distance movers Hallandale Beach has to offer and let them at least handle loading, unloading, and transport. That is the best way to stay safe during an interstate move and lower your expenses at the same time.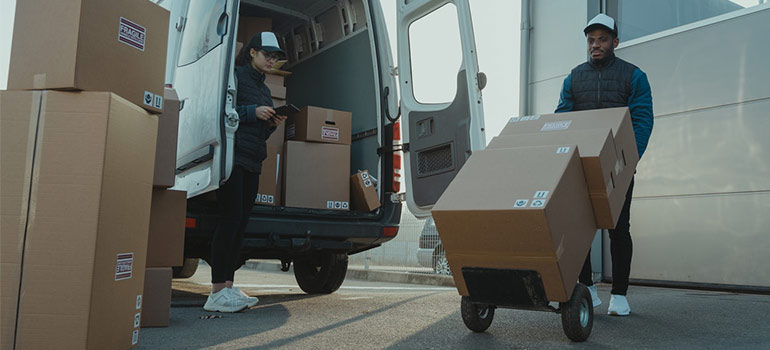 Hiring full moving service is a great way to stay safe during an interstate move
Of course, the best and safest way to organize an interstate move is to find interstate movers FL that offer full moving service. These movers will pack your items, load the truck, transport it, unload it, and in some cases even help you unpack. Full moving service usually includes furniture disassembling and reassembling, which are also some of the riskiest parts of the move. If you happen to have some more complicated objects like a piano or a pool table, full moving service will handle them as well.
Traveling to your new home is not without risks
One of the biggest problems that you need to handle during an interstate move is getting to your destination yourself. When moving, a lot of people hires a moving company to handle their belongings and they use their own vehicle to get themselves to their new home. Still, when it comes to interstate moves, it is not something that can be recommended. Driving after an exhausting pre-move preparation can be pretty risky. That is why choosing a different way of transportation is the best thing you can do to stay safe during a cross country move.
Now if you do not own a car, your only task is to choose a type of transportation, for example, a plane or a bus, and buy a ticket. On other hand, if you own a car, you will have to find a moving or a shipping company that can ship your car across the country. Unfortunately, not many moving companies can do that. So you will have to invest some time to find one that is reliable. But it is something that you need to do if you want to stay safe during an interstate relocation.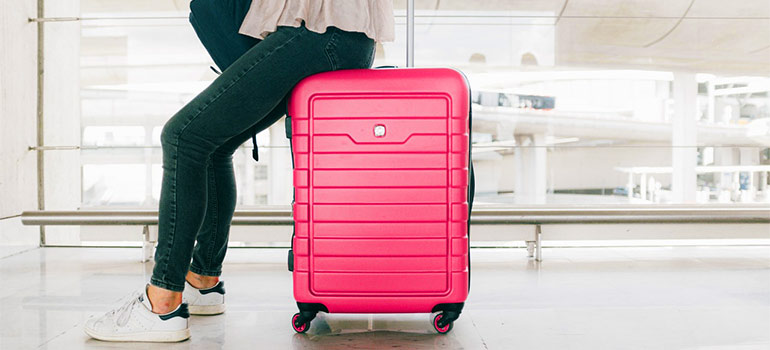 Stay safe healthwise
Finally, one of the biggest concerns when it comes to relocation safety is the current pandemic. Coronavirus pandemic represents a big burden for the moving industry. Simply because the virus is airborne and you cannot organize a proper move without people having close interactions. Luckily, movers adapted and learned how to organize their business in the current situation. However, having movers that know how to do their job during pandemics is just one side of the safety coin. On the other side of it, there is you.
You also need to know how to perform during a move and not allow yourself to create some risky situations that can get everyone in jeopardy. So, try to stay out of your mover's way as much as possible – keep your distance. If it's possible, be outside of your home while your movers are in. Provide them with access to running water. And maintain hygiene on the highest level.
Be aware of the situation and you will be fine
As you can see there are many things that you need to worry about if you want to stay safe during an interstate move. Of course, that is something that everyone wants. The trick is to know where the biggest dangers lurk and how to avoid them.