Moving is a complex procedure no matter in which season you are moving. It can be very hard not to miss any step on the way. Therefore, a good organization is imperative and it will help your relocation go smoothly. Winter is not a popular time for relocation, so movers are not busy during this time. However, it is usually cold and therefore hard to take things out and load on the truck. Most people prefer to move during spring and summer since they can take a  vacation and dedicate their time to moving. On the other hand, most reliable movers are busy during spring. For this reason, you need to book them way in advance. Also, you need to fulfill a whole set of tasks so your move is successful. Read this article and discover all about local Florida relocation this spring.
Prepare for a local Florida relocation this spring
For the moving industry, spring is a peak season. Since most people go on longer holidays, then they have time to prepare for relocation. In addition, the weather is nice and it is easier to pack and load boxes on the truck. Also, competition is high and so are the prices as well. Contact movers Tamarac FL at least two months before you plan to start with your relocation. In this way, you will have enough time to prepare. Plus, you will be able to protect your home budget. Also, ask your movers for precise moving quotes so you can compare prices and set up a moving budget. It is important to act on time. Once you create a moving checklist, it would be much easier if you know what to do regarding relocation. Work with your movers and find the best solution for this important event.
Get to know the moving date
When contacting your movers, then you should inform them when you would like to move. Once they check their schedule, your movers should give you the precise moving date. The earlier you book, the greater the chances that you will pay less and even get some discounts. But first of all, ask yourself 'who are movers near me? Check all the moving companies around you. In addition, you need to know that movers will charge you less if they are closer to your address. If you book movers from the other end of the city, or even from another one, it will cost you more. Also, the fact is that movers charge more at the beginning and the end of the month. Ideally, you should book movers in the middle of the month when it is not so popular to move.
How to make the relocation simple
Spring relocation is the best option since the weather is not so hot as during summer. If you would like to go for a local Florida relocation this spring, you will have nice weather with less humidity.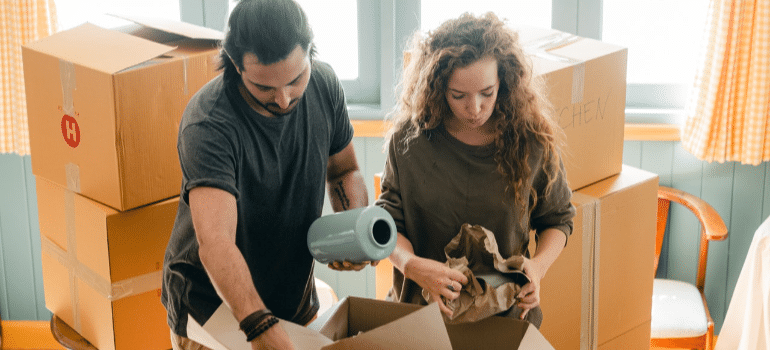 This way your items will not suffer damage from mold or dampness. But anyway please be extra careful when packing sensitive items. The best way is to start with a big spring cleaning. Before local movers Sunrise FL arrive, you need to prepare all your boxes for transport. In the whole process, you should cover downsizing, cleaning, and packing. And also give yourself some space and time for a break. There is no use to use all your energy and risk of getting sick or hurt. Since even during summer temperatures in Florida can be high, make sure to do as much as possible in the mornings.
Prepare some details regarding your move
Now is the perfect time to shed those possessions you no longer want or need. Once you know what you will be carrying to your new home, it would be much easier to get the right packing material. Also, remember to get your medical records so you can give them to your new doctor. Then, you will need to change your address. You will need to fill out a form on the United States Postal Service's website. Prepare as much as you can and put everything in secure moving boxes. If you need, ask moving companies Plantation for additional packing materials. Notify your utilities of when you'll be moving and schedule a cut-off date. If you would be moving in the middle of the month, there is no point in paying the bills by the end of the month.
Pay attention to yourself during local Florida relocation this spring
Moving can be really frustrating. Especially if you need to work and also pack for your relocation. Most people go to work and then spend time on preparations after work. Then you use the entire weekend for your preparations. Since this can be pretty exhausting, it is important to pay attention to your health. It is impossible to stick completely to your daily routine since the move is not an everyday thing. However, you do not need to torture yourself and spend all your free time on your moving preparations.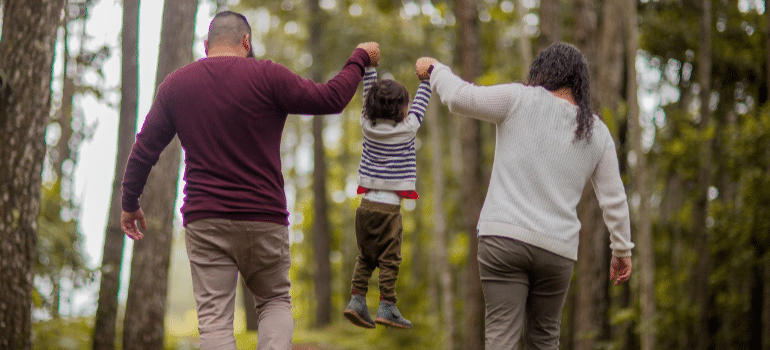 You also need to have some free and relaxing activities. During weekends it would be nice to go and visit the beach and spend some quality time with your family. Also, be ready for any change that might happen. Communicate constantly with your movers and inform them about any new moments in your plan.
There are many things that you need to pay attention to during your local Florida relocation this spring. Remember that the base of every successful relocation is a solid plan that you need to follow. On the other hand, since every move is different, you need to prepare for all the changes that might happen on the way. Remember to stay positive as much as possible although it can be hard at times. Take care of your paperwork, so you can cut off all the additional unnecessary expenses. Finally, relax as much as possible. The new big change is about to start this spring and you need to make sure to enjoy it.