Moving interstate can be difficult as we have to take so many things into account. There is so much to do and the whole process can quickly become overwhelming. And, moving interstate with a toddler will add even more difficulties to the move. Even though moving with young children is not desirable, we cannot always choose when to move. We might have to move for work or other important things. To help you with the move, City Movers have created this useful list of tips for organizing an interstate move with toddlers.
Organize the interstate move with toddlers well
Whether you are planning your move by yourself or with the help of professional movers, it is essential to be well-organized. Moving with very young children will be much easier if you make a solid plan. So, start by making a packing plan. Here, you should pack up your home one room at a time. It is a good idea to start with the least essential room, such as the home gym or dining room. Then, move on to the more used rooms, and save the bedroom and children's room for last. Also, you should label all the boxes while you pack, and write down what is in each of the boxes. Proper organization is key when we are moving long-distance, especially with young children.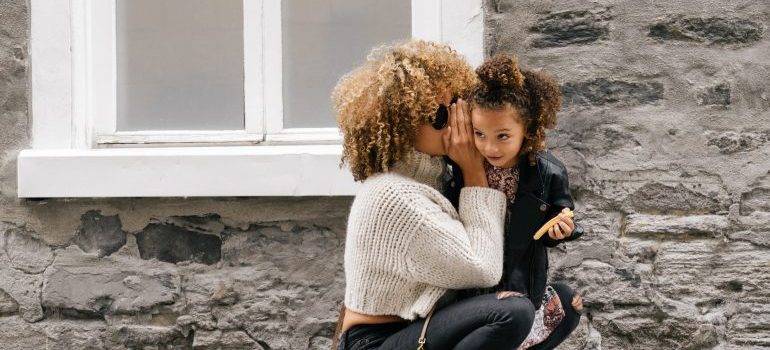 Involve the children as much as possible
Children can feel anxious when moving to a new place. One reason for this is a feeling of lack of control and too many major changes at once. In fact, there are several ways in which you can make the move easier for the children. First of all, explain clearly everything related to the move to the children. Organize a family meeting and answer all the questions they may have. Also, reassure them that everything will be alright. A major change like this can cause stress in children, both young and older, so it is important for them to know they have your support. If you are moving to Texas from Florida, then you can also visit the new place before the move. This will give the children a chance to get to know it and it will alleviate some of the anxiety.
Get a few days off from work to organize the move
Children like to be in familiar surroundings and they do not always do well with change. They could have some difficulties, especially during the transitional period. So, you should try to make the move as easy as you can on the toddlers. Also, you will need a lot of time to pack up your entire home, especially if you are doing all the work by yourself. So, try to take a few days off of work to finish everything. Also, you may want to consider hiring a babysitter during this period to help take care of your children. This way, you will be focused on getting ready for the move, and you will rest assured that your children are safe.
Prepare an essentials bag when organizing an interstate move with toddlers
When organizing an interstate move with toddlers, it is likely the move will take a few days. So, you should prepare an essentials bag both for you and for the toddler. This will prove to be very practical because you will have everything you need at hand. If you are moving from Florida to New York, you will probably have to stay at a hotel or a friend's house for a few days until you get settled. So, getting a few changes of clothes and your children's favorite toys in a backpack will help you manage those few days more easily. Also, you should invest in some spare things for the toddlers, such as diapers, milk bottles, or pacifiers.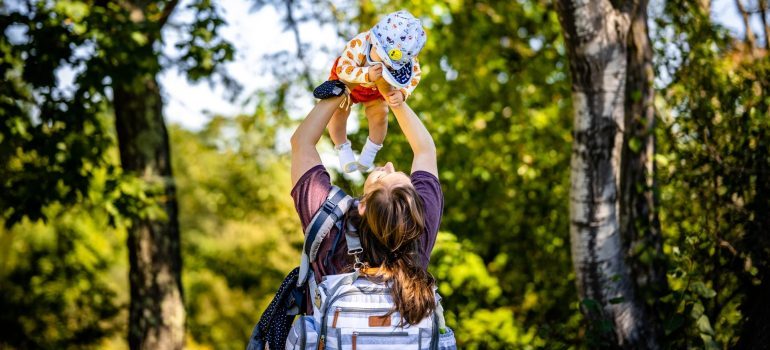 Put off packing up your child's things until the day of the move
When getting ready for the move, try to leave out your children's favorite things until the very last minute. Leave out their comfort blanket, their favorite cup, or a few of their stuffed animals. This will help the children greatly as they will still have some security in seeing familiar things among all the changes. When moving from Miami to California, it is best to think about the toddlers' feelings and how they will deal with the move. Having their favorite things out until the last moment will be hard, but it will be worth it. You can pack up their room once they are asleep or out of the house and then box up their things.
Unpack the bedroom and the playroom first
Once you have finished the relocation process, it is important to unpack the children's bedroom first. This will keep them busy while you unpack the rest of the house. When you are unpacking and organizing their room, include the children in the process as much as possible. Very young children might not be interested in their new shelves or wallpaper, but a bit older kids might appreciate the gesture. Try to make the decisions regarding their space together with them as this will give them a sense of control and could help with stress management. After all, they are now in a completely new and strange environment, so try to make it feel like home as much as you can. Your kids will surely appreciate it.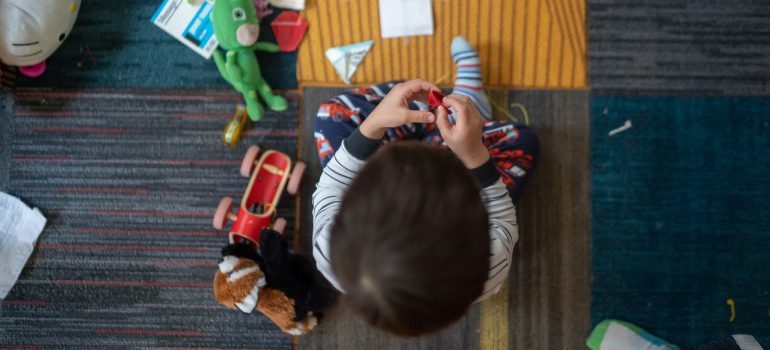 To sum up, moving long-distance with young children can be challenging, but not overwhelming. Just take into consideration all the steps, from how to tell them about the move to how to get organized after the move. With careful planning, you will see that organizing an interstate move with toddlers can be easier than you might originally have thought. Hopefully, our list of tips for moving interstate with children will come in handy during your move.